As a show that takes place largely in corporate settings, Mad Men has delivered some sage entrepreneurial wisdom through its complex characters.
From Mad Men, you can learn that leaders are responsible for making their own changes, staying authentic, and exuding strength while caring for their teams.
Good leadership, according to the characters in Mad Men, involves standing up to challenges, pursuing new opportunities, and apologizing when you make mistakes.
This article is for small business owners, managers, and professionals in search of leadership inspiration and advice.

The AMC series Mad Men, which ran for seven seasons, is among the most acclaimed TV shows of all time – winning 79 awards, including multiple prizes from the Emmys, Golden Globes, Screen Actors Guild, and AFI. It's often hailed as a send-up of how male-dominated advertising was in the 1960s, but it encompasses more than that. As with any great show, its characters also dropped a slew of memorable quotes. Lots of these quips remain applicable today if you're looking to improve your leadership and entrepreneurial skills.
Here are 10 quotes from Mad Men that articulate what being a great leader really means.
"If you don't like what is being said, then change the conversation." – Don Draper (Season 3, Episode 2)
This sums up Don Draper's motto throughout much of the show, and he impressed many clients with this line. The best part is that his words can have several meanings and apply to different situations. Whether you're trying to improve your business's reputation or go in a whole different direction, it's your job as a leader to recognize what you want to do and make that change.
"I don't think anyone wants to be one of a hundred colors in a box." – Peggy Olson (Season 1, Episode 6)
Peggy Olson started as a secretary at Sterling Cooper, but she quickly worked her way up to be the firm's first female copywriter. This quote was one of the defining moments that led to Peggy's first account, lipstick company Belle Jolie. It was not only a turning point in her career, but also a great way to look at your staff. All employees want to contribute and feel like they matter. Good managers will recognize the individual strengths and weaknesses of their employees, instead of just seeing them as a bunch of cogs in the machine. [Related: What Kind of Leader Are You? 9 Leadership Types and Their Strengths]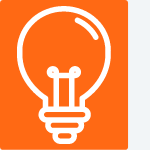 Tip: Treat your employees like people with personalities, strengths, and weaknesses rather than like resources and capital.
"You're never gonna get that corner office until you start treating Don as an equal. And no one will tell you this, but you can't be a man. Don't even try. Be a woman. Powerful business when done correctly." – Bobbie Barrett (Season 2, Episode 5)
Peggy struggled to find her place as the firm's first and only female copywriter, trying to fit in as one of the boys and doing everything her boss, Don, told her to do without questioning it. Bobbie, the strong-willed manager and wife of comedian Jimmy Barrett (and one of Don's many love interests), gave her this important advice: Don't try to be someone you're not, thinking that's how you'll get ahead. Be yourself and be strong, and your success will mean that much more.
"Let's also say that change is neither good or bad. It simply is. It can be greeted with terror or joy: a tantrum that says, 'I want it the way it was,' or a dance that says, 'Look, something new.'" – Don Draper (Season 3, Episode 2)
Whether you're running a business or moving along your chosen career path, there will always be changes to face. Don's advice here shows that how those shifts affect you will depend on your attitude. You can either look forward to the new experiences that come with change, or get upset and fight it. To be a great leader, be prepared to face new things with the right attitude.
"Sometimes when people get what they want, they realize how limited their goals were." – Joan Holloway (Season 1, Episode 13)
It may have been a snide remark to Peggy after she became a copywriter, but this quote from office manager Joan Holloway makes a good point. If you set goals for yourself and then stop trying when you reach them, you won't find success. There's more left to achieve, even after you've checked off everything on your to-do list. Good leaders motivate people to keep moving forward, which means setting more goals, working hard to complete them, and helping others do the same.
"You want some respect? Go out and get it for yourself." – Don Draper (Season 4, Episode 8)
In this scene, Peggy was complaining to Don that another employee was harassing Joan, expecting him to solve the problem. Rather than go out there and fire the problematic employee himself, Don pointed out that if Peggy felt the offending employee needed to be let go, she should be the one to do it – if Don did it, the rest of the staff would see her as a tattletale and lose respect for her. You may not need to fire an employee to solve a problem, and sometimes it's good to ask for help, but to be a well-respected leader, you need to show that you're strong enough to handle the situations that come your way.
"Just tell the truth. Don't worry about the outcome. People respect that." – Peggy Olson (Season 2, Episode 13)
Peggy's advice to Pete Campbell is advice that everyone should follow in business (and in life). Everyone makes mistakes, even managers and CEOs. What makes you a leader is your ability to take responsibility for your actions. After all, you can't really solve a problem until you own up to it. In the end, your customers and staff will appreciate your honesty and willingness to work things out.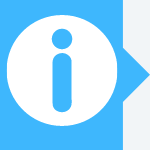 FYI: Apologizing at work is a great way to take responsibility for your actions, express regret and show what you'll do differently next time.
"You're happy because you're successful – for now. But what is happiness? It's a moment before you need more happiness. I won't settle for 50% of anything. I want 100%." – Don Draper (Season 5, Episode 12)
Like Joan's quote about goals, this statement from Don puts success into perspective. Becoming complacent with what you've already achieved isn't really success unless there's nowhere else to go from there. A smart leader knows not to settle, knows when to keep pushing, and expects and inspires others to put in all of their effort.
9. "When you have no power, delay." – Henry Francis (Season 3, Episode 8)
Not every situation is easily fixed, and sometimes – especially when you're dealing with a business crisis – it's hard to find a solution right away. Henry Francis may have been talking about a government project when he said this gem to Don's wife, Betty (who was later his own wife, after Don and Betty divorced), but it makes sense. When all else fails, buy yourself some extra time. A good leader will search for the best answer to a problem, not the quickest one.
"I have a life, and it only goes in one direction: forward." – Don Draper (Season 1, Episode 5)
Don was talking about his personal life when he said this to his brother, but the sentiment rings true when discussing careers too. Don's past was bleak at best, but he moved on, took on a new identity, and worked his way up in life and business. It's easy to get caught up in the past, especially if you've made a mistake, but to succeed, you need to keep looking and moving forward. A good leader knows this, and will push others to think about what's next, instead of dwelling on what has already gone wrong. 
Max Freedman contributed to the writing in this article.