Providing top-notch customer service is key to turning first-time customers into loyal, repeat customers.
Several low-cost customer service solutions are available to help companies field consumer questions and concerns efficiently.
Quality customer service involves understanding customers' expectations and ways your business can exceed them.
This article is for small business owners looking for customer service programs.
Providing excellent customer service is critical to running a successful business. Customers expect support to be convenient and fast and that involves being available wherever they are. Whether customers are contacting you on social media, your website, by email or by phone, it's crucial to show them you value their business.
This doesn't have to be a lot of extra work, though. There are plenty of tools available to help you address all customer service inquiries and requests from one user-friendly platform. Read on to learn about the best systems to streamline your customer service needs, along with expert tips on customer service best practices for a thriving business. 
>> Read next: Consumer Spending is Surging — How SMBs Can Take Advantage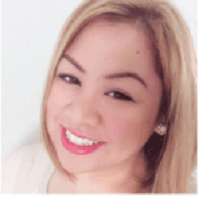 Sara Angeles
Staff Writer at businessnewsdaily.com
Sara is a Los Angeles-based tech writer for Business.com, Business News Daily and Tom's IT Pro. A graduate of the University of California, Irvine, she has worked as a freelance writer and copywriter for tech publications, lifestyle brands and nonprofit organizations in the Southern California area and throughout the U.S. Sara joined the Purch team in 2013.