Kareo Medical Billing Review
Kareo's medical billing services are among the best available for small practices, especially those that want to outsource only part of their revenue cycle.
Kareo's medical billing services include claim scrubbing, charge entry and coding, and unpaid-claim follow-up.
Kareo's potential flaws include a lack of response to certain negative reviews and close to no experience working with larger practices.
This review is for medical practice owners who are interested in outsourcing their revenue cycle management to Kareo.
Kareo Editor's Score: 86/100
| | |
| --- | --- |
| Overall value | 85/100 |
| Medical software | 90/100 |
| Billing | 80/100 |
| First-pass acceptance rate (FPAR) | 95/100 |
| Customer service | 80/100 |
Why Kareo Is the Best for Ease of Use
Kareo's medical billing services come with access to the company's medical software platform, which includes an electronic medical record (EMR) system, medical practice management software (PMS) and medical billing software. These tools are incredibly easy to use and require minimal training for most users. This means that even if your practice needs to migrate to Kareo's platform upon signing up for medical billing services, the disruption to your operations should be minimal.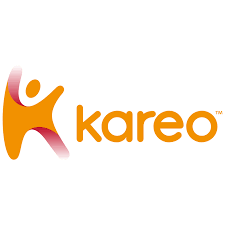 Kareo Medical Billing
The Verdict
Kareo's unparalleled user-friendliness, high first-pass claims acceptance rate, electronic medical records and practice management software inclusion, flexible services, and competitive rates make it an excellent option for smaller medical practices.
Additionally, Kareo's medical practice management software makes it easy for users to track the performance of their outsourced medical billing, thus ensuring that claims are moving through the system and being paid. This real-time window into Kareo's billing operations makes it easy to hand off such a delicate financial process without losing insight into how your practice is performing.
Pros
The software is highly intuitive and requires minimal training.
It's affordable for small practices on a budget.
Cons
It's not a good fit for large health systems.
The company has not responded to customer complaints online.
Usability
In our review of Kareo's medical software, which comes with Kareo's medical billing service, we found the system intuitive to navigate. As such, it should require minimal training for new users to get up to speed. That's important, because as a Kareo medical billing service client, you will have to use the medical PMS at a minimum. Most practices opt to use the EMR system as well, because the two are integrated seamlessly, with no additional implementation effort required.
Kareo's EMR dashboard is designed like a social media feed, so most users can move through it intuitively. You can also move among most programs in just a click or two, and the Kareo dashboard is home to all your EMR, PMS and medical billing tools. We liked that Kareo's medical billing software allows users to monitor Kareo's medical billers in real time as they prepare and submit medical claims.
Features
These are some of Kareo's key revenue cycle management features:
| | |
| --- | --- |
| Charge entry and coding | Kareo can enter and code your charges - a service not all medical billing services offer. |
| Claim scrubbing | Kareo's rules engine scrubs your claims for errors based on common sources of denials. |
| Denied-claim management | Kareo's team prioritizes denied claims for revision and resubmission for fast approval. |
| EMR and PMS access | Kareo's billing services automatically include access to its medical software. (You must use Kareo's PMS.) |
| Flexible services | Kareo can handle some or all of your medical billing process, and it works with practices in virtually all specialties. |
| No clearinghouse fees | Kareo's clearinghouse fees are part of your monthly percentage, not a separate line item. |
| Unpaid-claim follow-up | Kareo follows up on all approved-but-unpaid claims and deposits your money directly into your accounts. |
Charge Entry and Coding
Kareo's billing team can manage your entire revenue cycle (although it is not required). That means you can outsource your charge entry and coding, which is the first step in the process.
Not all of our best picks offer charge entry or medical coding; some require you to enter and code charges before they begin the claim scrubbing and submission process. With Kareo's service, you can be confident that your claims will be treated with care, as the company has certified coders on staff.
Claim Scrubbing
Kareo's built-in rules engine scrubs all your claims for errors before any payer submissions. This way, your chances of rejected or denied claims are substantially lower. Kareo powers its rules engine based on the experiences of its entire client network, thus helping the system catch common errors. If the engine sees these errors in your claims, Kareo will flag them for a medical biller to review. The biller will then revise the claims as needed and submit them, thereby improving the odds that the payer will accept them the first time.
Did you know? Kareo uses its claim scrubber to flag common errors in your claims before submission, leading to a higher first-pass acceptance rate.
Denied-Claim Management
Kareo's website is full of content encouraging its clients to strive for a first-pass acceptance rate (FPAR) of 95% or greater. However, in our conversations with Kareo representatives, we were not given a concrete FPAR value for the company.
No matter how high Kareo's FPAR turns out to be, you'll still have some denied claims. For those cases, Kareo turns to its Organized Worklist (OWL) system, which automatically assigns denied claims to the Kareo billing team that is most qualified to address the issue.
All Kareo billing teams address denied claims before working on unfulfilled ones. After Kareo's billing team resubmits your claims, it will follow up as needed to obtain payment.
EMR and PMS Access
As with most medical billing companies, Kareo requires you to use its PMS. Its billing team will use the same software to code and scrub your claims. You can also view the status of submitted claims, as well as a queue of rejected and denied claims that Kareo's billers still need to work on. We liked the overall usability of Kareo's medical PMS as well; in fact, we found it to be the most intuitive medical software we reviewed.
Although Kareo doesn't require you to implement its EMR system, this software is always included with your revenue cycle management services, so you can use it if you want to. Doing so may streamline your billing, because when you add codes to a patient record in your EMR, Kareo's billing team will receive it immediately. Alternatively, you can fax your codes to Kareo. Kareo's EMR and PMS platforms include numerous features that may make both platforms the right fit for your practice.
Tip: To choose the right medical software, examine more than just cost. Your providers will be using this software every day during patient encounters, so usability and customizable workflows are imperative.
Flexible Services
Although Kareo can enter and code your charges, this service is optional. That's because you can choose which parts of the revenue cycle management cycle you want Kareo to handle. Kareo is also flexible in that it works with practices in virtually all medical specialties.
Tip: If you prefer to abide by a value-based care model instead of a fee-for-service model, ask your medical billing service if it offers a value-based care program.
No Clearinghouse Fees
Although Kareo doesn't include an integrated clearinghouse, you won't be charged any fees when Kareo uses a clearinghouse. Kareo builds all clearinghouse fees into your monthly rates, whereas some medical billing services charge monthly fees before adding clearinghouse costs. Typically, Kareo processes your claims through the Waystar clearinghouse, but it also works with TriZetto. [Read Related: The Benefits of EFT and ERA in Medical Billing]
Unpaid-Claim Follow-Up
Kareo will follow up on all unpaid claims on your behalf to make sure you get your money on time. This goes for payers and patients alike, helping to reduce your practice's average days in accounts receivable and support healthy cash flow management. Once Kareo gets you the money you're owed, it will deposit your money straight into your practice's bank account. In this way, Kareo acts as an especially seamless accounts receivable partner.
Pricing
Kareo's medical service rates are fairly competitive. As with the vast majority of revenue cycle management services, Kareo charges a percentage of your monthly collections instead of a flat fee. You pay between 4% and 7%, based on variables such as your specialty, practice size and claim volume. No matter how much you pay, however, you get full access to Kareo's EMR and PMS platforms.
When you sign up for Kareo's medical billing services, you'll be locked into a year with the company, which is standard for revenue cycle management. You'll also have to agree to a $1,000 minimum monthly payment. This number may sound high, but it's often what small practices pay given the above collection percentages.
Setup
On top of your monthly fees, Kareo charges $500 per provider for billing service setup. Training, though, is free. When you start with Kareo, you'll notice that its website has a wealth of educational videos and downloadable materials. If these materials don't answer your questions, you can contact your dedicated customer success coach for additional help.
Customer Service
Kareo customer service is included in your monthly costs. Kareo's customer support team of over 200 agents is available via phone from 8 a.m. to 8 p.m. ET on weekdays, though your customer success coach should be your first point of contact.
Kareo's medical billing services also include monthly consultations with your customer success coach, who will go over your practice's metrics and suggest how you can improve your medical billing workflows to help you hit your KPIs.
Drawbacks
Kareo's medical billing services lack serious drawbacks. However, one downside involves previous customer complaints. As part of our research, we looked at the Better Business Bureau pages of all the medical billing services we evaluated. Kareo had more customer complaints about EMR and payment processing than other services we reviewed, and the company has not publicly responded to these comments.
Another downside is that this service may not be a good fit for large practices. Kareo's focus on working with small practices means that it lacks experience managing the revenue cycles of larger practices. As such, larger practices that choose Kareo may quickly find themselves disappointed in the services they're receiving.
Methodology
We spent hours researching medical billing services. That research included software demonstrations, phone interviews and customer service calls, as well as analysis of customer service reviews available online, including those listed on the Better Business Bureau website. We spent several months browsing company websites, reading customer reviews and speaking with company representatives. When choosing our pick for ease of use, we compared the ease of navigation and general user-friendliness of the software provided by billing services. Ultimately, we found that Kareo went the extra mile to ensure ease of use, so we designated it our best pick.
What Is a Medical Billing Service?
A medical billing service is a company that maintains a staff of medical billers (and sometimes coders) to prepare and track claims on behalf of client healthcare organizations. Medical billing services often hire certified medical billers with credentials such as AAPC or AHIMA certification. These organizations tend to offer specialty experience and consultation to a healthcare organization, removing the burden of managing billing while maintaining transparency into financial performance. The best medical billing services excel at not only managing a healthcare organization's billing but also improving collections and boosting revenue.
Kareo Medical Billing FAQs
How much does Kareo's medical billing service cost?
Kareo's medical billing service ranges from 4% to 7% based on factors such as practice size, specialty, claim volume and billing complexity. These rates are competitive with those of the other medical billing services we reviewed.
Do I have to use Kareo's medical software to use the billing service?
Kareo medical billing clients must use the company's medical practice management software, which includes the medical billing tools that Kareo's team uses. You can monitor Kareo's billing team in real time as if they were other users of your medical software. Use of Kareo's EMR system is not required, but it is recommended for practices that adopt the PMS.
Does Kareo's medical billing service include medical coding?
Yes. Kareo's medical coders handle charge entry and medical coding before handing off claims to billers for scrubbing and submission. Not all of our medical billing service best picks offer medical coding, making this a valuable service for Kareo clients.
Bottom Line
We recommend Kareo Medical Billing for ...
Small or low-volume practices.
Practices that need supremely user-friendly medical software and outsourced billing.
Practices that want a medical billing service that includes medical coding.
We don't recommend Kareo Medical Billing for ...
Larger practices.
Practices that want extensive reporting
Image Credit: Getty Images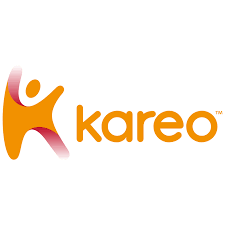 Kareo Medical Billing
The Verdict
Kareo's unparalleled user-friendliness, high first-pass claims acceptance rate, electronic medical records and practice management software inclusion, flexible services, and competitive rates make it an excellent option for smaller medical practices.

Max Freedman
Business News Daily Contributing Writer
Max Freedman is a content writer who has written hundreds of articles about small business strategy and operations, with a focus on finance and HR topics. He's also published articles on payroll, small business funding, and content marketing. In addition to covering these business fundamentals, Max also writes about improving company culture, optimizing business social media pages, and choosing appropriate organizational structures for small businesses.