While some people are naturally inclined toward sales, this skill also can be practiced and polished. Sales training programs can set your team up for success.
Sales training programs can teach psychological tricks, provide insight into fundamental sales practices and provide many other opportunities to give your sales team a leg up.
If you're looking for sales training opportunities for your team, consider the list of sales training programs in this article. Which one aligns best with your team's culture and goals?
This article is for entrepreneurs who want to improve their sales skills and for businesses that are looking to offer career development opportunities to employees.
Many people think the traits of a good salesperson are fixed — either you have them or you don't. Although there are salespeople who are naturally skilled in this role, some of the best sales professionals have diligently developed their skill set over time. Whether you're the most charismatic person in the room or just doing your best to close each deal, sales training programs offer the ability to improve the way you cultivate leads, communicate with prospects and, ultimately, make sales.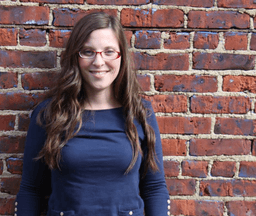 Marisa Sanfilippo
Contributing Writer at businessnewsdaily.com
Marisa is an award-winning marketing professional and contributing writer. She has worked with businesses large and small to help them drive revenue through integrated marketing campaigns and enjoys sharing her expertise with our audience.