Merchant account providers empower seasonal businesses to store and process money received from credit and debit card transactions.
When choosing a merchant account provider for your seasonal company, consider the provider's pricing plans, PCI compliance, fees and more.
Ask your merchant account provider about their time in business, payment processing times, supported payment types, customer service and contract lengths.
This article is for seasonal business owners who want to cut back on credit card processing fees.
Choosing the right credit card processor can be a daunting task for any business owner. Providers may charge additional fees for processing credit cards online, closing an account early or even using a lower subscription plan. Businesses that operate seasonally often face larger credit card processing fees than those that operate year-round. Finding the right provider for your seasonal business can help you lower maintenance costs and avoid extra fees.
What is a merchant account provider?
The first thing you need to know is that a merchant account is a separate account that holds all the money you receive when customers' payments go through. A merchant account provider will set you up with a merchant account, allow you to process all credit and debit card sales through it, and then transfer the money into a designated business account for you to access those sales. [Learn more about how to accept credit card payments from customers]
Editor's note: Looking for the credit card processor for your business? Fill out the below questionnaire to have our vendor partners contact you about your needs.
Payment service providers (PSPs)
Smaller businesses don't necessarily need their own merchant account to process credit or debit cards, which is why you may consider a payment service provider if you are a seasonal business. With PSPs, your business account is "aggregated together with accounts from other merchants" instead of getting its own merchant ID. The fees of an individual account can pile up if you aren't careful and cost you more money than you process from credit and debit cards.
PSPs allow businesses to pay month by month instead of annually, which can lower maintenance fees. However, accounts through PSPs are more vulnerable and run the risk of being terminated or frozen due to fraud. This can be a serious problem if your business relies on customers using credit or debit cards to purchase items or services.
Traditional merchant accounts
Your business will receive its own merchant ID if you choose to use a traditional merchant account. This will identify your individual business to banks and credit card associations instead of being grouped with other merchants. According to Merchant Maverick, merchant account providers "offer a host of ancillary services, including PCI security scans, customizable payment gateways for online payments, support for ACH (e-check) payments, and many others." This allows your account to monitor and reduce fraudulent activity. The only downside for businesses interested in traditional accounts is the higher fees. Larger businesses or those that receive more card payments than cash would benefit from these types of accounts due to the security that reduces the risk of losing the account.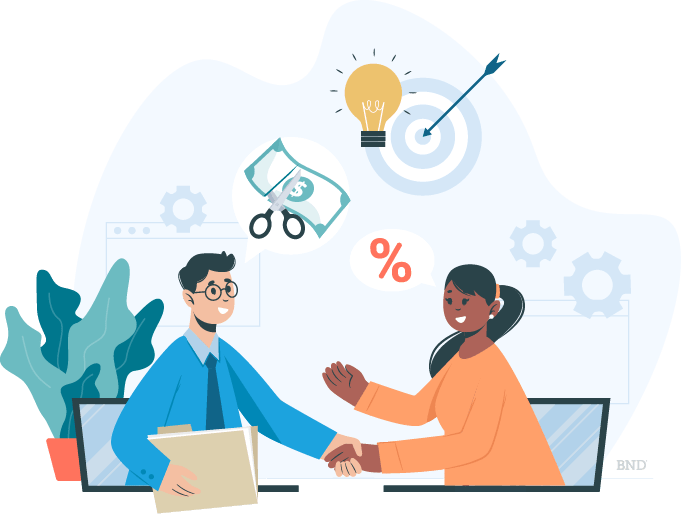 Key takeaway: Merchant account providers such as PSPs and traditional merchant accounts enable businesses to store and process the money received from customers' credit and debit card payments.
Features to consider
Seasonal businesses can cut the cost of account maintenance by checking for hidden fees, and by finding a provider that allows a choice in what services a business can receive and has multiple plans available. If you are a seasonal business, here are some things you'll want to look for in an account provider.
Pricing plans
Most merchant account providers only offer one plan, which can be tough on seasonal businesses because of all the extra fees. Most of these providers will charge extra for closing an account or keeping it open during off months. This can cause seasonal businesses to rack up maintenance fees they can't afford. It's important to look for a provider that offers a variety of plans and is transparent about what fees you'll need to pay and what services come in the plan. Seasonal businesses often don't need all of the services in the larger plans, which is something else you'll want to be wary of.
Some providers, such as Fattmerchant, charge a flat rate each month for all the credit card processing your business does. Fattmerchant has several pricing packages available, depending on your business's needs and how much money you process each year, which makes it a great choice for seasonal businesses. There are packages with flat fees for all processing done, but there are also packages with a monthly fee and a fixed transaction fee. Fattmerchant is transparent and gives you a say in what plans, fees, and services you receive.
Seasonal businesses that are low-volume accounts may want to consider a provider with flat-rate plans. Those that are higher-volume accounts may want to consider providers with an interchange-plus payment option, which allows you to pay the interchange fee set by the credit card companies with a small markup on top of the interchange.
Fees
It's difficult for account providers to simply turn accounts on or off. Providers often regard seasonal merchants as unreliable sources. Thus, providers often charge hefty fees to keep the account open while you are not receiving payments or an even larger fee if you close the account early. Seasonal businesses that want to close an account during the offseason should consider a provider that does not have an early termination fee.
There are other types of fees that a merchant account provider can charge. When using a provider, your business will pay for the service, whether that is monthly, annually, biannually or a flat fee determined by the provider. You will also be charged interchange fees, which are determined by credit card companies. Businesses processing credit or debit cards will need to pay interchange fees, and these vary by card type. Typically, debit cards have lower interchange rates than those of credit cards.
If you go with a traditional merchant account provider, you will be charged an extra fee on top of the interchange, which is a processing fee. Payline features a processing fee calculator on its website that asks you to enter your method for accepting credit cards, the average transaction amount, and your monthly processing volume. It provides an estimated monthly charge for processing, an average based on all card brand fees, monthly fees and markups Payline has assessed.
In person and online
Most merchant account providers offer both in-person and online card processing. It's important to be clear about how you want to accept payment. Most providers charge more for keyed-in or online payments than swiped cards. Providers such as Square charge 2.75% for a swiped credit or debit card and 3.5% for a keyed-in credit or debit card. Payline charges a low rate of 0.25% for swiped and keyed-in debit cards, and 1.71% to 1.9% for swiped and keyed-in credit cards. To cut costs, you'll want to assess these rates, especially since they vary between providers.
If you are based in a brick-and-mortar store, you'll want to look for a provider that includes a POS system or terminal. These can get expensive to buy or update if they are separate costs. Some providers charge extra fees for purchasing, replacing or returning terminals. CDG Commerce includes a POS terminal within in its plans of either $39 per month plus transaction fees or $79 per month with equipment replacement protection.
If you are an e-commerce or online merchant, you'll want a provider that supports your business with a POS system and payment gateway. Shopify is primarily for online businesses, with a POS app that can process cards through a swiper that easily attaches to a mobile device or tablet. It also has access to your online store. Shopify is perfect for seasonal merchants who want to accept payments in their store on a smart device and/or online. Shopify's payment gateway is Shopify Payments. If you choose to use an external payment gateway, however, Shopify charges additional transaction fees.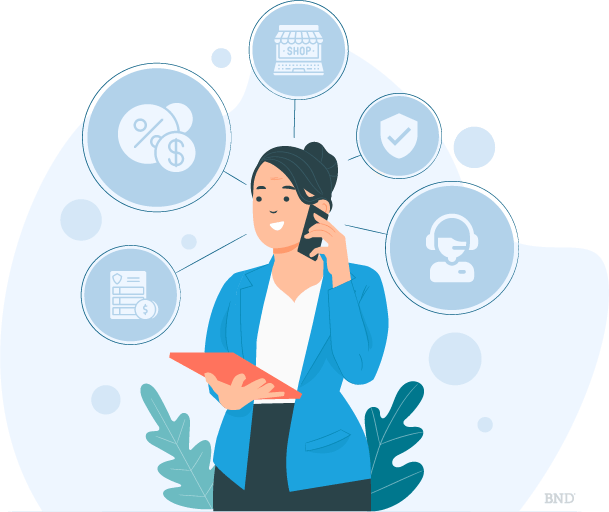 PCI compliance
According to Otava, "a PCI compliant hosting provider should provide multiple layers of defense and a secure data protection model that combines physical and virtual security methods. Virtual security includes authorization, authentication, passwords, etc. Physical includes restricted access and server, storage and networking cabinet locks." If you want more secure data and transactions, you will need to find a PCI-compliant merchant account. If the provider is PCI compliant, it should be creating a secure network, protecting customer card data, maintaining a safe network with antivirus software, and keeping a policy about information security.
Customer service
One of the most important things you'll want in a provider is access to customer service. Seasonal businesses need a provider that is available 24/7 to answer any questions, provide solutions to issues, and instruct them on how to open or close their account.
Fattmerchant, CDG Commerce and Shopify all provide 24/7 technical support. CDG Commerce is a family-owned provider, which allows it to focus on taking care of its clients and bettering its services to meet their needs. The company promises transparency, control, security and dedicated staff to help you grow your business. Shopify advertises its variety of support channels – phone, email and live chat – while Fattmerchant prides itself on real human communication over the phone.
Key takeaway: When deciding on a merchant account provider for your seasonal company, consider the provider's pricing plans, fees, PCI compliance and more.
Questions to ask your merchant account provider
In addition to knowing the features a merchant account provider offers, you may also want to ask provider candidates the following questions:
How long has your company existed? The longer a merchant account provider has been in business, the more you can trust that the provider will capably serve your seasonal company's credit card processing needs.


How long does it usually take for credit card funds to process? In some cases, credit cards can take between one and three days to process. Although processing time will depend on whether your customer is paying online or via in-person magstripe, EMV or NFC payments, your merchant account provider should be able to provide additional details.


Can your company provide references to other clients? The best way to know for sure that your merchant account provider is right for the job is to speak with other seasonal companies that use the provider. Ask your potential provider for references, and then reach out to those businesses to ask questions about their experiences working with the provider.


What payment services do you support? Some merchant account providers may support magstripe and EMV but not NFC payments, as the latter technology is still relatively new. Consider which payment types your company intends to accept as you compare merchant account providers.


What level of customer support do you offer? 24/7 phone support is ideal, but not all companies have it. Inquire about how quickly and easily you can reach your provider if questions or issues arise.


How long are your contracts? Often, merchant account service contracts include three-year terms that automatically renew for one or two years. However, month-to-month terms with no early termination fees may be better for your company. You should ask your provider for this structure if that will work best for your business. You have room to negotiate since, at the end of the day, merchant account providers are looking for new clients – your company included. [Learn more about how to negotiate credit card processing fees]
Additional reporting by Max Freedman.