Livestreaming allows users to broadcast live footage over the internet to a target audience.
Social media platforms have made livestreaming cheaper and simpler than ever for small businesses to use.
Livestream video is an effective digital marketing tool that can help you reach your audience, expand your brand and drive more sales.
This article is for small business owners and marketers looking to create livestream video content to engage and build their audiences.
Whether hosting a live event or creating a tutorial, video content has become the go-to option for small businesses. As video and livestreaming become more widely used on social media apps, companies can now deliver compelling, emotionally engaging content to a wider audience and forge a strong brand connection.
Live video content has a way of demystifying the humanlike relationship between brand and customer, creating a more familiar feeling that is often the first step to brand loyalty. But just how effective is livestream marketing, and what benefits can you expect from a successful campaign? Here's how to create and use livestream video content as part of your digital marketing strategy to keep your audience engaged and help build your powerful brand.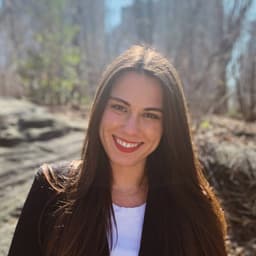 Hannah Tayson
Contributing Writer at businessnewsdaily.com
Hannah Tayson is a communications professional with over 6 years of experience working in nonprofit and business-facing organizations. In her roles, she has primarily worked with CRM systems, digital marketing platforms, copy-editing and public policy. She also has a background in journalism as a foreign correspondent and news editor.