Effective financial management requires the proper tracking of income and expenses.
There are many software options to help you track all of your spending.
Keeping track of your expenses will help you work within your budget and make strategic investments in your business.
This article is for business owners who want to target their spending and track their expenses over time.
Rent, utilities, equipment, furniture, inventory, licenses, insurance, marketing, staff – small businesses incur all sorts of expenses. It's essential that you keep careful track of all your spending to make sure you stay on budget, but not every business has access to the best accounting software. Fortunately, thanks to an explosion of quality money-tracking apps, it's now easier to track your expenses than ever before. We researched dozens of popular expense tracking apps to bring you our top picks for 2021.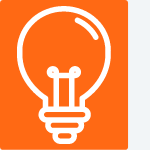 Pro tip: Tracking your expenses is the first step in employing more sophisticated accounting methods, which could help your business grow more effectively.
Personal Capital
Personal Capital is a full-featured investment manager for hire. It tracks and categorizes all the expenses you make on your credit or debit card. The app creates charts indicating your monthly cash flow and breaking down your monthly expenses. It has two versions: the free financial dashboard and the wealth management service. The wealth management option provides an investment management option, which functions as a robo-advisor while providing live support. The free financial dashboard provides budgeting and a cash flow analyzer. The app can also help you with retirement planning and provide an investment checkup.
Pricing: Full access to the financial dashboard is free; wealth management service fees start at 0.89% per year.
Expensify
Available on Android and iOS devices, Expensify is great for making expense reports on the go. A must for frequent business travelers, Expensify allows you to take photos of receipts and manually log expenses. When you take a photo of a receipt in Expensify, the app automatically reads the receipt and translates it into a logged expense. In addition, you can organize your expenses by categories, like mileage, travel and food. Best of all, Expensify is free for individuals and just $5 a month for teams.
Pricing: Individual use is free for up to 25 receipt scans per month; team pricing for unlimited scans starts at $5 per user per month (after a six-week free trial).




SAP Concur
SAP Concur is the perfect business expense reporting app for established (and growing) small and midsize businesses. In addition to the ability to track expenses, SAP Concur has built-in workflows for employee reimbursement, submissions and approvals, invoice tracking, vendor payments, travel booking, and more. The great thing about SAP Concur is that you can build it out however you want, and it charges you accordingly (based on features and number of users). SAP Concur is also a great choice because the company offers a suite of products for small businesses, so you can add more functionality as you need it. The app is free and available on iOS and Android for existing Concur customers.
Pricing: The app is free for existing Concur customers; non-customers should contact Concur for a direct quote.
Wally
Wally is a colorful app with lots of great expense-tracking functionality. You can use Wally on an iOS device, and the basic version of the app is free. Like in other expense-tracking apps, you can take photos of receipts directly in Wally or enter expenses by hand and categorize them accordingly. Wally also tracks your income for you and offers you projected savings for each month. With its focus on personal rather than business finance, Wally is a good fit for people who run microbusinesses or side hustles.
Pricing: The basic version is free; the full premium version (Wally Gold) costs $4.99 per month.
QuickBooks Self-Employed
We already know that QuickBooks is one of the most popular accounting software solutions for entrepreneurs, and the company's app for expense tracking is also excellent. Compatible with iOS and Android devices, QuickBooks Self-Employed costs $7.50 a month and packs a serious punch in the features department. This app allows you to track business and personal expenses separately. You can automatically track mileage, create and send invoices no matter where you are, estimate taxes quarterly (no math required), and more. You can also pair QuickBooks Self-Employed with TurboTax for just $12 a month and enjoy a super-easy tax filing process. As the name indicates, this app is best for self-employed entrepreneurs or owners of microbusinesses.
Pricing: The app starts at $7.50 per month; you can bundle it with TurboTax for $12 per month.
FreshBooks
FreshBooks is a comprehensive cloud-based accounting program that starts at $7.50 a month for a single user and five clients. However, if you own a small business, we recommend the $25-monthly plan. This plan allows an unlimited number of clients and an extra staff member, and it offers several useful project management tools. You can access FreshBooks on any iOS or Android device as well as your laptop, making it a good option for entrepreneurs who want a fully functional accounting package that also has mobile expense-tracking abilities.
[Related Read: Best Android Accounting Apps for your Smartphone]
Pricing: The Lite version starts at $7.50 per month (increasing to $15 a month after the first three months); the Premium version starts at $25 per month (increasing to $50 a month after the first three months).
Marcus Insights
When Goldman Sachs' Clarity Money app shut down in March 2021, its best features were integrated into the company's Marcus brand. Within the Marcus app or on Marcus.com, you can find a collection of smart tools and trackers known as Marcus Insights. The app has an easy-to-navigate design and supports a wide range of external accounts. You can easily track your expenses at major merchant locations, monitor your cash flow, and see a spending breakdown by category. The Marcus app is available on iOS and Android.
Pricing: The app is free.
Mint
Mint is one the best expense tracker apps known for personal finance tools – and a great option for microbusinesses or side hustles. Mint is free, supports a wide range of banks and lenders, and helps in expense tracking, bills and credit monitoring, and budgeting. It's available on iOS and Android.
Pricing: Most services are free; premium credit monitoring services are $16.99 per month.
Mvelopes
Mvelopes takes a suggested-spending approach as opposed to analyzing how you have already spent your money. It prevents you from going overboard with your expenses and boasts the ability to help users create a budget in 15 minutes. The app works by having you put cash in various virtual "envelopes," establishing a budget you cannot exceed during the month. It's available on iOS and Android.
Pricing: The Basic plan starts at $5.97 per month; the Premier plan typically costs $9.97 per month, with a 30-day free trial.
YNAB
Under YNAB (You Need a Budget), you must account for every dollar they spend and have to work for every dollar you wish to spend. The app works on minimizing debt, as you can only spend what is within your income. It is currently available on iOS and Android.
Pricing: It starts at $11.99 per month, with a 34-day free trial.
What to look for in an expense tracker
Whichever expense tracker you decide to use, you should look for one that can handle the following tasks:
Tracking income and expenses
An expense tracker app should be able to track business expenses and monitor any income. Monitoring spending is important for not only maintaining healthy cash flow but also qualifying for deductions that could reduce your taxable income. It is also highly recommended to separate your business and personal finances to most effectively track each of them.
An expense tracker app should import transactions from your accounts, mobile wallets and credit cards. It should give you a clear image of how much you are making and how much your expenses are. The app should help you determine if expenses are feasible with your income.
Capturing and organizing receipts
A good app should allow you to capture all your receipts when receiving or making payments. Each receipt should be placed under an appropriate category. These receipts are stored in the cloud and can be retrieved anytime. This feature is especially beneficial for employees who travel for business. As such, many receipt-tracking solutions are designed to function well on mobile apps, across various devices and with multiple linked accounts.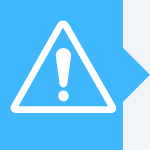 Did you know? Receipts are critical for employee expense reimbursement, which may be required by law, depending on the role an employee fills in your company.
Organizing tax deductions
An app should categorize the tax required for payment after you key in your income and expenses. Of course, it is always helpful to understand which business tax deductions you can take (and which deductions you should avoid).
Accepting payments and managing invoices
The app should accept debit cards, credit cards, net banking and bankers directly to your invoice. From the app, you should be able to track the status of invoices and credit card bills. The app should automatically match your payments to your invoice and send payment reminders. In addition, you should be able to customize a logo for all your invoices.
[Related Content: Top Invoicing Apps for Businesses]
Running reports
Expense apps should generate and run reports for profit and loss, expenses, income, and balance sheets. You should be able to customize the reports to indicate business needs, as well as to generate budgets and inventory reports.
Tracking sales
Ideally, an expense app should double as an e-commerce solution. The app should connect to your preferred e-commerce application programming interface (API). It should also integrate credit cards to seamlessly track your sales from various payment methods.
Managing vendors and contractors
An expense app should have a feature that allows you to add vendors and contractors and assign them to specific categories.
Providing secure access
An expense management app should allow you to give another party, such as your accountant, secure access to your books. It should also give specific access to certain functions of the expense management software to reduce errors. Secure access allows you to assign work to particular users and increase your team's productivity without compromising security. You can also create custom permissions for deposits, expense reports, balance sheets and sales transactions to maintain security of sensitive data.
Tracking projects and inventories
An expense management app should be able to track products and the cost of goods; it also should notify you when stock is running low. You should be able to create purchase orders and handle vendors directly in the app.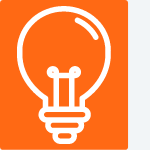 Pro tip: Inventory management software can take your inventory tracking to the next level. Integrations with expense trackers and accounting software create an important supply chain asset.
Offering analytics and insight
This feature allows you to create custom reports that are easy to understand with visuals and graphs. You can use the analysis of these reports to make financial decisions. Some of the best budgeting apps come with in-depth analysis tools to determine how well your business is doing. The past and present reports help you forecast future sales and business needs.
Automating workflows
Automated reminders can help you improve your client relationships, cash flow and sales. This saves a lot of time that you would spend tracking bill payments and vendor transactions.
While keeping track of your business purchases can be overwhelming (especially at the onset), expense-tracking apps can make the process easier. Look for solutions that offer various features, including on-the-go and cross-platform functionality, to help you save time and effectively manage your cash flow.