Accepting debit and credit cards has become a must for businesses today. While consumers are far from abandoning cash altogether, credit and debit cards have become the most popular payment method for shoppers.
Research from the 2018 TSYS U.S. Consumer Payment Study revealed that 80% of consumers preferred paying with debit or credit cards, compared with just 14% who said cash was their preferred form of payment.
This data shows the importance of being able to handle credit card transactions and is the reason why so many businesses are employing credit card processing services to handle those needs.
While most credit card service providers will openly boast about their cheap rates, low fees and mobile options, there are other things they aren't so forthcoming about. The problem many small businesses run into is that the fees and rates they end up being charged to accept cards from their customers are much higher than they thought they'd negotiated. That's why it's important to take a close look at your credit card agreement.
Editor's note: If you're looking for information to help you choose the credit card processor that's right for you, use the questionnaire below to have our vendor partners contact you with free information.
What is a credit card agreement?
A credit card agreement is a contract that details the fees, rates and other provisions a business is subject to when it signs up for and uses a credit card processing service. Often, the contract has three parts – the application, the terms of service and the program guide – and the terms that a company might most strongly object to are hidden deep in the text of one of them or is not adequately detailed by the credit card processor's sales agents – or, in some cases, both.
A credit card agreement is a legal document detailing all the fees, rates and other terms that your company will be expected to follow when using a credit card processing service.
What is included in a credit card processing agreement?
Some of the most important items you might see in a credit card processing agreement are often hidden amongst more obvious provisions, including how to close your account and how you're penalized if you do so before the end of your term. These less obvious credit card agreement components include:
Withheld funds
Withdrawn funds
Length of commitment
Termination fees
Equipment fees
Rate structure
We'll explain these items in depth in the following sections, advise you on what to do when you encounter these inclusions and explain how you can make a contract with unfavorable inclusions work better for your company.
Among the provisions of a credit card agreement are to watch out for are termination fees, withheld funds and length of commitment.
What to be aware of in your credit card agreement
Phillip Parker, a credit card services provider expert with CardPaymentOptions.com, says it is critical to have a full understanding of any credit card processing service contract you are signing and to always read the fine print.
"Salespeople rarely disclose all of the fees and terms of service verbally and are not required to do so under the law," Parker told Business News Daily. "It's important to read the fine print so as to make sure you know what you are getting yourself into."
One of the most important reasons to carefully read the contract is to get a clear understanding of the processing fees you will be paying. Melanie Stout, a partner with Paul Larsen Consulting, said there are two primary pricing structures: bundled pricing and interchange plus, which is also known as interchange passthrough.
Stout said bundled pricing terms typically consist of a fixed transactional fee plus basis points on the amount of the transaction, while interchange passthrough fee structures are more transparent, and include a breakout of the fees that the card brands charge and separate fees to the processor.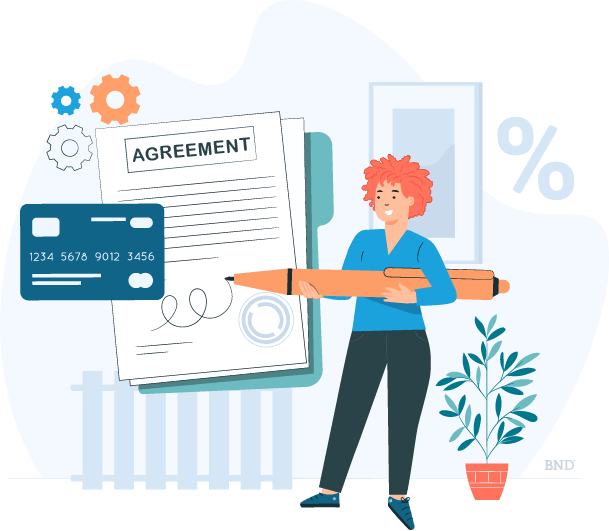 "In these scenarios, processors may charge transactional fees, basis points on the deposits or a combination of the two," Stout said. "In addition to the straight processing costs, acquirers will often levy fees for additional services, including but not limited to chargebacks, reporting, ACH deposits, account updater (for recurring or card-on-file merchants) and more." 
Parker said there are several clauses in a credit card processing services contract that your provider might not be so quick to share with you.
Withholding funds: Merchant services providers can withhold funding on a business's transactions and establish cash reserves – cash deposits used to cover potential losses due to fraud or customer chargebacks – without prior notice.
Withdrawing funds: When your business grants a provider access to electronically deposited funds from your credit card sales into your checking account, you are also giving it access to withdraw funds without prior notice. Withdrawals can include funds for cash reserves, fees owed and penalties.
Early termination: Most merchant account contracts lock merchants into a service agreement of one to five years. These contracts include early termination fees that usually range from $200 to $500 but, in some cases, obligate the merchant to pay any fees that would have been assessed throughout the remainder of the contract, which may add up to thousands of dollars.
Equipment: While the provider will encourage leasing options, the cost of buying equipment is often one-tenth the cost of leasing it. In addition, most equipment leases (mobile card readers, countertop terminals, point-of-sale software and terminals, etc.), which are separate from the merchant account contract, have noncancelable terms of one to five years. In such cases, you must choose between paying a large lump sum to get out of the lease or continuing to pay the monthly fee until it expires.
No interchange plus: Most providers will not offer interchange-plus rates, a much less expensive alternative to bundled pricing. You should ask for interchange-plus pricing when setting up a merchant account.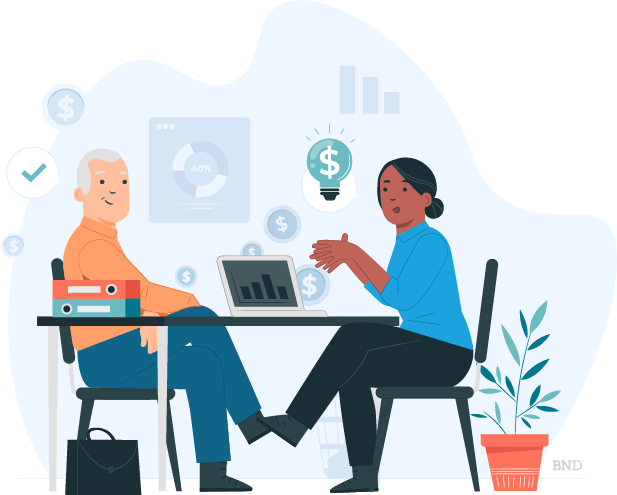 Has to be in writing: Many merchant account contracts state the provider will not honor anything an agent promises regarding pricing or contract provisions that are not actually in the contract, even if it's apparent that the agent intentionally misled the business owner or omitted important details.
The length of a payment processing contract is also something businesses need to be aware when signing a contract, according to Stout.
"When evaluating a contract, determine whether the length of commitment is appropriate for your business and the price being offered," she said.
Parker said that, to protect themselves from being caught off guard by unknown fees, small business owners need to find a credit card service provider they can trust.
"Research the provider [with] which you are considering doing business," Parker said. "If the company has unfavorable contract provisions or business practices, other merchants will have filed public complaints."
In addition, he said, there are some keywords that business owners should be looking out for in any credit card service contract they sign.
"Watch out for any provisions that state you must pay 'damages,' 'liquidated damages,' or any language that obligates you to pay a fee or another undefined amount for canceling service prior to the contract's expiration," Parker said. "You could be in for a nasty surprise if you need to cancel your service early."
When signing a credit card agreement, look out for processing fees, cancellation terms and anything else not made explicitly clear in the contract's terms of service.
How to review the credit card agreement
If there is something you don't understand in a contract, it is important to get answers. Parker encourages businesses to always get those answers in writing.
"I recommend communicating all questions over email so that you have a record of what is explained to you," he said. "This can greatly improve your chances of getting disagreements resolved quickly." 
Stout said most credit card processing companies have experts on hand for you to talk to, but some businesses feel more comfortable getting someone from outside the processing service to take a look.
"If a merchant would prefer to get an unbiased opinion, there are consultants who specialize in payments," she said. "In looking for a consultant for this, be sure that he or she is not getting a kickback from the processor. Consultants who only represent their merchant clients will typically be more objective in evaluating agreements, negotiating lower fees and helping ensure a successful processing partnership."
If you see something in the contract you don't like, there is usually room for negotiation. Stout said most providers will begin with a rack rate and terms that are strongly to their benefit. However, those should always be viewed as a starting point for negotiations. 
"All aspects of the agreement should be considered negotiable," Stout said. "Merchants should first determine on which areas they are willing to concede in order to get better pricing or terms in another area."
In the end, Parker said, if the contract you are proposed rubs you the wrong way, you shouldn't hesitate to search for another provider.
"If it seems like things were being intentionally omitted during verbal discussions in hopes that you will just sign the agreement without reading it, or the fees or terms seem excessive, then it's probably best to look elsewhere," Parker said.
When reviewing a credit card agreement, don't be afraid to seek expert help, attempt to negotiate with your credit card processing provider or walk away from an unfavorable deal