Executives at household-name companies like Radio Shack to Yahoo have lost jobs after lying on their resume.
Other executives have succeeded while being honest about their lack of experience.
Your chances of finding a job with minimal experience increase when you follow specific resume best practices. 
This article is for job applicants with minimal experience who want to start their careers being honest and upfront.
If you're looking for a job but your experience is lacking, you might be tempted to lie on your resume. After all, if your resume lands you the gig, will anyone really go looking for lies afterward? Well, they just might. 
We'll share the stories of prominent executives – not just employees, but executives – who lied on their resume and showcase people who made a name for themselves without any experience – and without lying about it.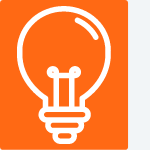 Tip: Recent college graduates can get hired with minimal work experience by highlighting internships and leadership experience and showcasing accolades or awards.
5 execs who lied on their resumes
If you've paid attention to the news over the years, maybe you've heard stories of the following hotshot executives getting busted for resume lies.
Scott Thompson, Yahoo
After just four months on the job, Yahoo CEO Scott Thompson got the boot in 2012 after the company discovered he lied on his resume.
While his resume boasted 1978 degrees in both accounting and computer science from Stonehill College in Massachusetts, Thompson later admitted he never earned the latter.
He tried to blame the error on a headhunting firm he worked with nearly a decade earlier. After the firm provided Yahoo with proof it had received Thompson's resume with the embellishments already in place, Thompson was left with little choice but to resign.
Kenneth Lonchar, Veritas Software
In 2002, Kenneth Lonchar lost his lofty position as chief financial officer at Veritas Software for lying about his educational background. Lonchar resigned after an internal investigation by the California-based company uncovered that he did not hold an MBA from Stanford University or an accounting degree from Arizona State University, as he had asserted. 
According to reports, the company launched its internal investigation of Lonchar, who had been with Veritas for seven years, after being tipped off by an email from an unnamed source.
"Under the circumstances, I believe my resignation is in the best interests of both the company and myself," said Lonchar in a written statement.
Robert Irvine, celebrity chef
Celebrity chef Robert Irvine lost his television show on the Food Network in 2008 after embellishments were discovered regarding past work he had done with Britain's royal family and for the White House.
Following accusations of nonpayment by his website consultant and a breach of contract with an interior designer, the Tampa Bay Times conducted an expose that uncovered Irvine's exaggerations, including claims that he created Princess Diana's wedding cake, cooked for White House dinners and was knighted by the queen – all of which were proven false.
"I was wrong to exaggerate in statements related to my experiences in the White House and the Royal Family," said Irvine in a statement at the time. "I am truly sorry for misleading people and misstating the facts."
Irvine was only off the Food Network for a short time. In 2009, his popular Dinner: Impossible show returned to the network's lineup, and he's since gone on to work on several Food Network shows, including Restaurant: Impossible, Worst Cooks in America, Iron Chef America, and The Next Iron Chef.
David J. Edmondson, Radio Shack
In 2006, David J. Edmondson lost his role as the CEO of Radio Shack shortly after a report from the Fort Worth Star-Telegram. The publication found that Edmondson held neither of the degrees he claimed to have. The unaccredited bible college he attended told the Telegram that he never graduated. The newspaper also reported that Edmondson was awaiting trial for his third arrest for driving under the influence.
Ronald L. Zarrella, General Motors and Bausch & Lomb
In 2002, news broke that Ronald L. Zarrella did not hold the master's degree in business administration listed on his resume. Though he did attend New York University for the degree from 1972 to 1976, he never finished the program. That, though, never stopped him: He was president of General Motors North America for seven years before becoming the chief executive of Bausch & Lomb. 
Notably, Bausch & Lomb supported Zarrella and chose not to fire him when the allegations broke – just 11 months into his tenure there. Zarrella's story is a rare example of lying about a CV – a significant resume mistake – and not getting fired. In most cases, you're much better off being honest if you lack experience. Others have gone that route and still found great success.
Notable people who found success with minimal experience
You don't have to start from a stacked CV to find business success. These prominent entrepreneurs are the proof in the pudding.
Oprah Winfrey
One of the most famous people in media began her path toward success long before she finished college. Oprah Winfrey was one credit from graduating when she dropped out for a TV job. Long before that, she was already a local evening news anchor. Of course, she would eventually go on to much bigger things and become the world's first Black woman billionaire. But that all came after she returned to her alma mater to complete her degree in 1986.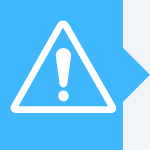 Did you know?: Oprah finished her undergraduate degree the year after being nominated for her first Academy Award.
Kat Cole
At 20 years old, Kat Cole dropped out of college, but by her mid-20s, she was a Hooters vice president. She didn't need a college background to climb the corporate ladder, though Hooters did eventually help her pursue an MBA. Cole eventually became the president of Focus Brands, which owns Auntie Anne's, Cinnabon, Carvel, Jamba and more.
R. Donahue Peebles
Prominent real estate developer R. Donahue Peebles finished one year of undergrad at Rutgers before dropping out and moving to Washington, D.C. There, he became a real estate agent and appraiser. A few years later, he launched his own real estate appraisal firm. For roughly the last decade, he has consistently ranked among the 10 wealthiest Black Americans.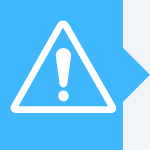 Did you know?: Pros of skipping college to start a business include avoiding student loans and meeting a current need, while cons include fewer certifications and missed networking opportunities.
Jamaica Kincaid
Acclaimed essayist and novelist Jamaica Kincaid found success without finishing college. After a year attending New Hampshire's Franconia College on a full scholarship, she dropped out and moved to New York. There, she became a writer for magazines and newspapers such as Ms., Ingenue, and The Village Voice. She went on to become a featured columnist at The New Yorker for nearly a decade – all with an honest resume. Although Kincaid never finished college, she now serves as a professor at Harvard University.
R. Buckminster Fuller
One of the most famous architects and engineers of all time never finished his undergraduate studies – not even the second time he tried. Harvard expelled R. Buckminster Fuller in 1914 and again in 1915, long before he designed the geodesic dome behind architectural hotspots in Montreal and Epcot. A substance named after him, Buckminsterfullerene, could have applications for converting light into electricity.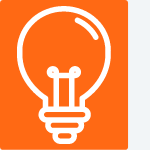 Tip: If you have the opposite problem – too much experience – age-proof your resume by focusing on your most recent experience, eliminating older dates, and tailoring your resume to your current career objective.
How to get a job with little to no experience
If so many successful people have gotten their starts or found their big breaks without lying about their experience, you can too. Here are some pointers on reaching great heights without a stacked CV:
Chad Brooks contributed to the writing and reporting in this article.