Giving two weeks' notice isn't a legal requirement, but it's common practice when someone leaves a position.  
Businesses must abide by state laws that govern final paychecks and accrued paid time off even if an employee leaves suddenly.  
To reduce the impact of employees leaving quickly and unexpectedly, business owners should cross-train their teams and maintain a talent pipeline.  
This article is for business owners and managers who want to reduce the odds of employees leaving without notice. 
When an employee leaves your company, you probably expect them to give you two weeks' notice, but that doesn't always mean they will. Despite work etiquette and standards, no laws require employees to give any notice whatsoever – let alone two weeks – before quitting. 
While breached contracts may impact compensation or trigger a lawsuit, there aren't any legal protections for employers when employees decide to leave. However, there are ways to lower the odds of employees quitting without notice and quickly recover if it does occur.
We'll explore the legalities involved when employees leave unexpectedly, how to encourage employees to give ample notice, and why giving two weeks' notice is beneficial for employees and employers.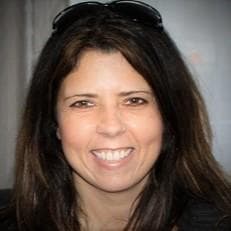 Donna Fuscaldo
Staff Writer at businessnewsdaily.com
Donna Fuscaldo is a senior finance writer at business.com and has more than two decades of experience writing about business borrowing, funding, and investing for publications including the Wall Street Journal, Dow Jones Newswires, Bankrate, Investopedia, Motley Fool, and Foxbusiness.com. Most recently she was a senior contributor at Forbes covering the intersection of money and technology before joining business.com. Donna has carved out a name for herself in the finance and small business markets, writing hundreds of business articles offering advice, insightful analysis, and groundbreaking coverage. Her areas of focus at business.com include business loans, accounting, and retirement benefits.