Business incubation services can provide startups with everything they need to succeed, including recruiting, engineering, operations, automated processes, technology platforms and more.
Specialized business incubation programs, like Cogo Labs, bring the power of big data to entrepreneurs who might not otherwise have access to this valuable resource, something that is especially important for internet companies.
Cogo Labs' playbook leverages consumer intent data and competitive intelligence data to help great people build great companies.
Entrepreneurship has become a highly sought-after career path for many Americans; however, entrepreneurs often question if they have the capability to achieve success and wish they had a support team to help them launch their business.
For those entrepreneurs who need additional help, accessing a small business incubator program may be the right path.
Business incubators and accelerators are organizations that assist entrepreneurs in launching their startup businesses until they are successful enough to branch out on their own.
Many small business incubators assist startups with office space, IT services, mentors, investors and development resources; however, some incubators provide specialized assistance as well.
What is a business incubator for internet startups?
While standard incubators can successfully launch small businesses, entrepreneurs who are seeking to launch online business may benefit from the additional resources of specialized incubators like Cogo Labs.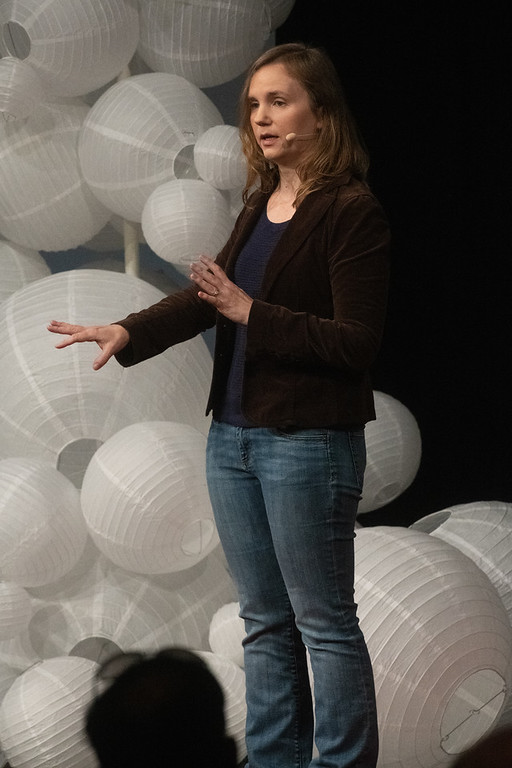 Mira Wilczek is the president and CEO of Cogo Labs, an award-winning incubator that uses data, tech, and analytics to help launch and accelerate internet startups. Wilczek said that Cogo Labs, abbreviated from "company go," was one of the first incubators to provide specialized services for entrepreneurs in a focused market space.
"Cogo builds consumer internet companies, and it focuses on providing differentiated data assets and proprietary tech offerings that let any great internet entrepreneur with a great idea get to market without raising billions in dilutive capital," Wilczek told Business News Daily.  
Here are seven benefits that startups in specialized industries may receive when they work with specialized incubator programs like Cogo Labs.
1. Online startups can collaborate with diverse entrepreneurs.
Like other incubators, Cogo Labs brings together entrepreneurs from diverse backgrounds to help them succeed in building companies. One of the biggest struggles entrepreneurs face is finding the right small business community to consult with and ask questions.
Being surrounded by a diverse group of smart, ambitious entrepreneurs in a co-working space can be very beneficial when starting a new business. Although this service is common in incubators, it is especially helpful for Cogo Labs' clients since they are working in the digital space.
Some of the companies that Cogo Labs has assisted in successfully launching are CourseAdvisor, EverQuote (NASDAQ: EVER), CareDash, Minerva and HopJump.
2.  They gain insights and resources to target the correct audience.
Many small businesses are hindered by the lack of resources available to them, and this can cause them to make mistakes, like targeting the wrong audience. Cogo Labs helps startups mitigate this conflict by providing the analytical insight entrepreneurs need to narrow their focus.
"Cogo's data assets, targeting methods and efficient ad operations let consumer internet entrepreneurs reach exactly the right audience for their product or service on day one," said Wilczek. "In a world where access to capital is biasing which populations can pursue entrepreneurship, we give smart, driven founders the tools and assets they need to test their offerings based on merit."
3. Startups can access consumer data to build solutions.
At the core of Cogo Labs' business model is the use of consumer data. According to Wilczek, the average human creates 1.7MB of digital data every minute. Although using consumer data to target buyers has somewhat of a stigma attached to it, Cogo Labs uses it for innovation; they identify what consumers want and then successfully build companies to accommodate those needs.
"Our core innovation is mechanizing the identification of unmet needs in society and meeting those needs through company creation," said Wilczek. "We collect, curate and analyze 10 billion data points per day in order to maintain a comprehensive market map of everything going on in the consumer internet."
Cogo Labs is not only delivering the value of consumer data back to the consumers themselves, but they are encouraging nonconglomerate entrepreneurship to succeed. According to Wilczek, 80% of the companies launched by Cogo Labs succeed, as opposed to the broader industry where 80% of startups fail.
4. Startups get honest business feedback, based on data.
When incubators provide extensive data capabilities, like those from Cogo Labs, startups reap the benefits. Cogo Labs will not develop an idea just because an entrepreneur thinks it good; instead, they use data points to analyze the value of the idea and provide honest feedback on what will work and what won't.
"We find real problems that need real solutions and develop the ideas we know will work," said Wilczek. "By digging through petabytes of data from the consumer internet, we can see who is looking for what, how much they want it and how much they value it."  
This process of data-driven assessments and honest feedback has proven successful for both the startups and Cogo Labs. In its 12 years of operation, Cogo Labs has delivered an 85% internal rate of return (IRR) over multiple exits.
5. They can access a prevetted, five-stage playbook.
Some incubators use previous startup experience to create playbooks that future companies can utilize. Cogo Labs has a five-stage playbook for turning an identified IPO-scale opportunity. They are currently up to 120 identified opportunities.
"We've created a playbook that takes the significant components you need to build a company and mapped them from one company to the next, generalizing the process, creating transparency, and removing barriers methodically to create the future of entrepreneurship and work," Wilczek said.   
Having access to this type of playbook can help entrepreneurs achieve success earlier in the startup process by removing the guesswork for new small business owners and outlining a more defined road to success.
6. Startups realize their potential early on.
Although many startups will succeed with the assistance of an incubator, some will fail. Incubators help push startups to reach their potential at a much quicker rate than those who go it alone. This push allows entrepreneurs to either fail and start over or launch a successful business at the quickest rate possible. Wilczek said that 33% of all companies that raised Series A funding in 2016 had graduated from an incubator or accelerator program, and that number is rising.
"Typically, startups that graduate or move on from an accelerator do so because, as their company matures, it begins to develop differentiated needs and cultural characteristics that mean it's time to strike out on its own in its next stage of growth," said Wilczek. "Cogo encourages companies to spin out as soon as they're ready."
7. They gain access to several startup resources in one place.
Specialized incubators like Cogo Labs provide the standard resources and services that other incubators offer, like workspace, Wi-Fi, funding, and office supplies. However, Cogo Labs brings the power of big data to entrepreneurs who might not otherwise have access to it. Cogo Labs' reusable playbooks also help set companies on the path to success.  
"Our vertical playbook leverages consumer intent data and competitive intelligence data to help great people build great companies," said Wilczek. "The platform isn't just about the data though – everything from recruiting to engineering to operations is laid out, the processes are automated, and the technology platform developed and supported – providing everything a smart, driven entrepreneur needs to succeed."