Given that Google owned 92% of the global search market share in 2021, it's no wonder that nearly three-fourths of all marketers recommend a Google Ads presence for businesses. Google Ads offers small business owners an efficient and affordable way to drive brand awareness and get traffic to your website. Some small businesses, however, have more than one Google Ads account.
Enter Google Ad Manager, a helpful platform for advertisers juggling more than two ad accounts so they can centralize ad management and revenue.
What is Google Ad Manager?
Google Ad Manager is a service Google introduced in June 2018 that combined its previous advertising platforms – DoubleClick for Publishers and DoubleClick Ad Exchange. According to Sarkis Hakopdjanian, director of strategy and principal at The Business Clinic, Google Ad Manager "can be used as an ad server, but it also provides additional features for managing sales of online ads using a dedicated sales team."
Google Ad Manager is primarily used to elevate the ad experience and optimize advertising campaigns for large digital publishers. Google Ad Manager – not to be confused with Google Ads – helps advertisers and marketers analyze ad revenue and improve ROI through comprehensive, insightful reports.
Google describes Google Ad Manager as a tool for professionals who need one location for monetizing all inventory types, such as websites, mobile apps, videos and games. Google Ad Manager also allows businesses to manage their ad revenue and use third-party networks to compete for ad inventory.
Google Ads vs. Ad Manager vs. AdSense vs. AdMob
Google is known for its suite of efficiency-boosting business tools. However, it can be hard to differentiate between its various ad-management products and when to use them.
Here's a brief overview of some Google business tools, including Google Ads, Ad Manager, AdSense and AdMob.
Google Ads: Google Ads – formerly known as Google AdWords – is the company's base online ad platform. It shows ads on Google Search, YouTube and the Google Display Network – an extensive network of websites where your Google Ads can appear.
Google Ad Manager: Ad Manager is a Google Ads management platform. Businesses or marketing agencies with more than one Google Ads account often use Google Ad Manager to optimize ad revenue.
Google AdSense: AdSense is a program that allows website owners to earn money by displaying ads to targeted customers. If a user selects the ad, the website publisher gets paid.
Google AdMob: AdMob focuses on mobile ads for app developers who want to grow their companies; developers can monetize their apps by serving global ads.
How to sign up for Google Ad Manager
Signing up for Google Ad Manager is easy, with various ways to create an account. Existing and new Google Ads users can create Google Ad Manager accounts.
Here's how to set up a Google Ad Manager account:
Create an account or sign in.
Go to the Google Ad Manager homepage and select Create a manager account. If you already have a Google Ads or Gmail account, sign in under the account you'd like to establish as the managing account. You may use the same email address for up to 20 Google Ads accounts.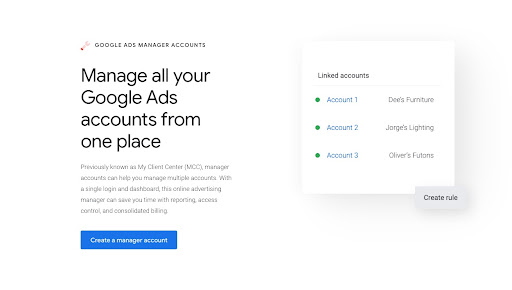 Select Manage other people's accounts or Manage my accounts. In this step, you're telling Google if you're managing client accounts or your own accounts.
Enter your billing country and time zone. Google recommends choosing the time zone in which you work. Once established, the time zone can't be changed.
Select your account's currency. Google Ad Manager recommends choosing the currency in which you do business, as client accounts will be billed in their currency (if it differs from the managing account). Visit the Google Ad Manager Support Converting Currencies page to manage overseas clients.
Click Submit when you're finished.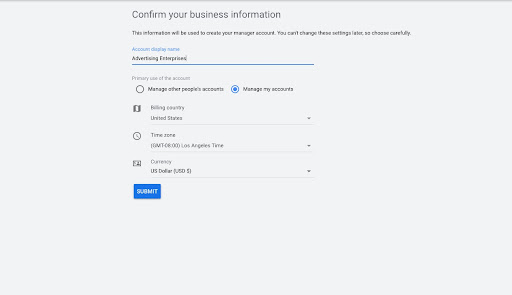 Enter an account display name. This is the name clients will see in their accounts. This name can't be changed later, so choose carefully.
Select Submit again, and your Google Ad Manager account has been created.
Explore the account.
After creating the new account, you'll see a congratulations message. Select Explore your account to explore features and link clients' accounts.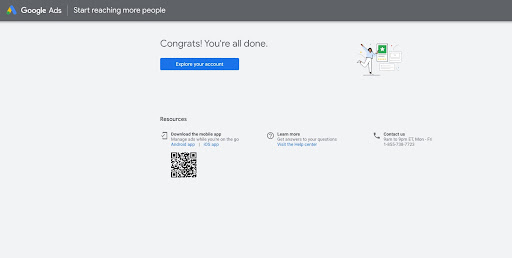 Add another manager account as necessary.
There are two ways to create an additional manager account: from the sub-account settings and from the performance page.
Here's how to create a manager account from the sub-account settings page:
Sign in to your manager account and select Settings from the left menu.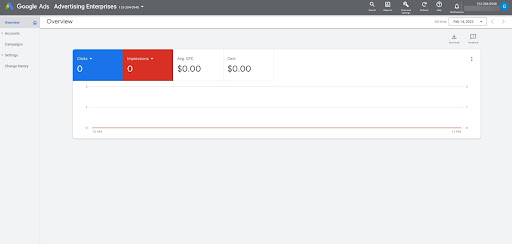 Select Sub-account settings.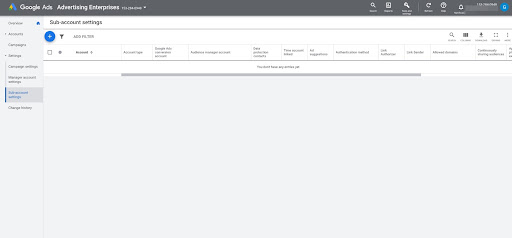 Click the blue plus sign and select Create new manager account.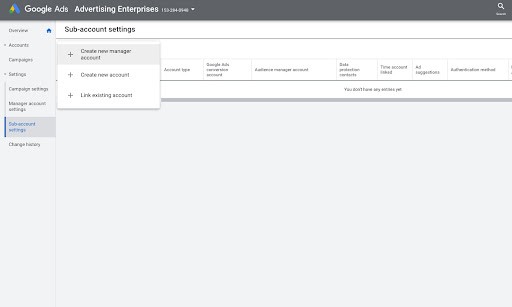 Fill out the required information and click Save and continue to create the additional account.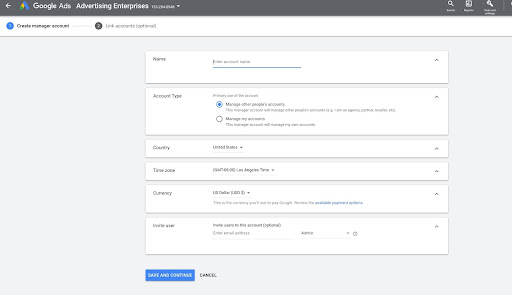 Here's how to create a manager account from the performance page:
Sign in to your Google Ad Manager account and select Accounts from the left-hand menu.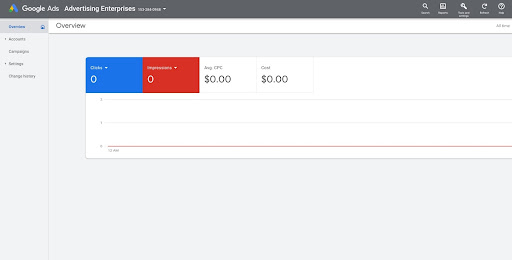 Choose Performance.
Click the blue plus sign and select Create new manager account.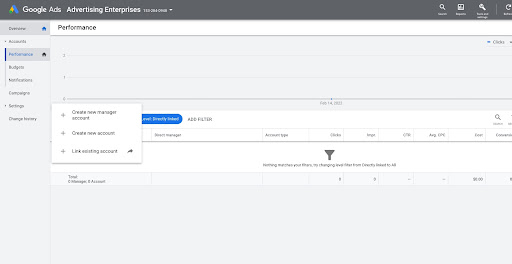 Fill out the required information – including time zone and currency again. Click Save and continue to create the additional account.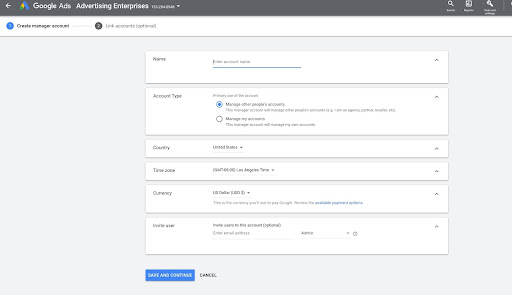 Once a new manager account is established, Google Ad Manager will prompt the new account to "select accounts to link." Accounts can be linked by customer ID and moving accounts in the current hierarchy.
Remember, you won't be able to change your time zone once the account is finalized, so make sure the information you provide is accurate.
How does Google Ad Manager work?
"There are two schools of thought when it comes to managing your company's Google Ads," said Daniel Digiaimo, CEO of Baker Street Funding. "You can either hire outside firms to manage your ads for you, or have someone in-house that does it full time."
Digiaimo says his company chose to keep ad management in-house for several reasons. "Our business has a high PPC [pay-per-click] rate and is constantly changing. We have someone monitoring our clicks, our pricing, and the amount of leads that come into our firm, all in real time. In my business, we average around 10 clicks a day, with maybe two of those clicks being viable customers."
Digiaimo also noted how important it is to stay on top of your company's ad spending and content. "If you just set it and forget it, you will end up with a mind-numbingly expensive bill and nothing to show for it."
Alexa Kurtz, marketing strategist and paid ad specialist for WebTek, explained how easy Google Ad Manager makes conversion tracking.
"[It] is a great way to track your return on investment," she said. "Google [Ad Manager] will allow you to enter specific details when setting up conversion tracking, like lead worth. Thanks to that information, once you start generating leads, it can project about just how much profit you can expect to earn from the ads."
Does Google Ad Manager really work for small businesses?
While the consensus is that Google Ad Manager works, it's essential to have goals in mind and a matching strategy, according to Kate Bielinski, senior account manager at Sutherland Weston Marketing Communications.
"The ads, whether served on Google Ads or programmatic platforms, only bring users to the site," she said. "The advertiser needs to be prepared to convert the user with relevant and engaging content. This will also improve your conversion costs, since part of Google's bidding system ranks sites by Quality Score [and] relevance."
Should small businesses work with advertising professionals?
While small businesses can create, run and optimize their own ads, many experts recommend going with a professional – such as a marketing company – to manage all digital advertising and marketing efforts. One of those proponents is Rhianna Chung, account manager at iQ 360.
"[When using a professional], you'll generally get better ROI and protect your brand," she said. "A professional digital marketer may also help you with recommendations on how to optimize your landing pages, teach you best practices, and give you an edge against competitors."
Chung also recommends looking for a certified Google Partner when choosing an agency to manage your ads, because Google Partners are constantly evaluated on the performance of the campaigns they manage. Additionally, they have experience trafficking ads and knowledge of Google's unique platform and promotions.
"Working with a certified Google Partner to manage your paid advertising campaign has a world of benefits," Kurtz said. "The one our clients tend to enjoy the most is simply the peace of mind in knowing that their PPC ads are in good hands. As a small business, or anyone choosing to partner with a company offering professional advertising services, you can rest assured knowing that while you manage your business, your partner is managing theirs. Being able to trust your PPC agency is a huge win."
Google Ads uses a consumer-to-business (C2B) model. Google generates value from its customer base by letting users with highly trafficked websites earn money from displaying ads.
What is programmatic advertising?
Programmatic advertising is the automated purchase or sale of digital ads. The team at marketing software company Moz says that "it takes out the ponderous and inefficient human element, allowing advertisers to reach the right people at exactly the right place."
According to Riana Young, digital marketing consultant at Living Online, programmatic advertising is about driving efficiencies in both spending and resources.
"Rather than having a marketer manually choose the targeting and placements for banner ads on the Google Display Network, programmatic advertising buys ad placements for you using machine intelligence," Young said. "More than that, you can expand your reach out to more website placements than those that are only affiliated with Google advertising."