80% of New Year's resolutions are not kept – most are abandoned by February.
Mobile apps can help you tackle resolutions such as losing weight or learning a new language.
Need extra incentive to keep your resolutions? One app lets you add a monetary incentive to help you reach your goals. 
It's almost 2020, and a new decade is the perfect time for a fresh start. As you write your list of aims for the new year, keep in mind the old but true saying: A goal without a plan is just a wish. While millions of Americans will begin 2020 with lofty aspirations, very few will accomplish what they set out to do. In fact, according to U.S. News & World Report, 80% of resolutions made each new year are not kept, and most are abandoned by February. One reason so many resolutions fail is a lack of strategy.
If you want to kick the '20s off right and stick to your New Year's resolutions, you should take advantage of all the tools and resources at your disposal. There are lots of great apps out there for stopping bad habits and starting good ones. According to our research, the most common New Year's resolutions include losing weight, quitting smoking, exercising more, meditating, saving money, and paying off debt. We'll also tackle enriching habits, like reading more and learning a second language, as well as general habit-changing tips in our list.
Ready to get started?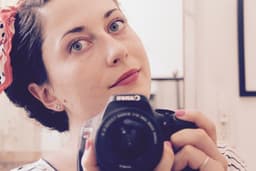 Mona Bushnell
Staff Writer at businessnewsdaily.com
Mona Bushnell is a Philadelphia-based staff writer for business.com and Business News Daily. She has a B.A. in writing, literature, and publishing from Emerson College and has previously worked as an IT technician, a copywriter, a software administrator, a scheduling manager, and an editorial writer. Mona began freelance writing full time in 2014 and joined the Business News Daily/business.com team in 2017. She covers business and technology.