Best Video Surveillance Systems for Business 2018
Adam C. Uzialko, Writer
August 17, 2018
The security needs of every business are different. Some businesses need advanced functionality and multi-location cameras, while others only require a basic system to capture and record footage.
To help businesses of all stripes, Business News Daily conducted thorough reviews of about 50 of the most popular video surveillance systems to find the best ones on the market today. Our top recommendations are below, but if you want to take a step back and learn more about video surveillance systems, check out our 
buyer's guide
.
Our Best Picks
To help you find the right Video Surveillance Systems, we researched and analyzed dozens of options. Here is a roundup of our best picks for Video Surveillance Systems and an explanation of how we chose them.
Best for Businesses Overall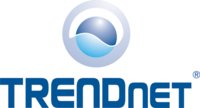 TRENDnet
Connections: 4 base PoE ports in NVR kit, plus up to 28 camera ports with PoE switch
Best Budget System

SecurityMan
Connections: Up to 8 camera inputs in NDVR system
Best Hybrid System

Alibi Security
Connections: Up to 16 BNC connections in plug-and-play, plus two IP channels
Editor's note: Looking for a security system for your business? To help you choose the one that's right for you, use the questionnaire below to have our sister site, BuyerZone, provide you with information from a variety of vendors for free: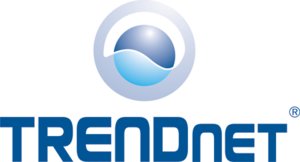 TRENDnet
Best for Businesses Overall
Summary
TRENDnet offers an impressive selection of video recorders and cameras, allowing you to create whichever system best suits your needs and budget. The company also sells power-over-Ethernet (PoE) switches that can expand the size and scale of the system, allowing you to indefinitely add more IP cameras to your network. The company also keeps a healthy stock of different camera models, from bullet and dome cams to motorized pan-tilt-zoom (PTZ) models. 
Read our full review of TRENDnet

SecurityMan
Best Budget System
Summary
One of the most inexpensive and simple video surveillance systems we came across was SecurityMan's NDVR bundle. While it lacks the more advanced functions of more expensive systems, the sticker price is very low compared to other vendors' comparable offerings. SecurityMan also boasts a feature known as "auto ID plug and play," which makes setup easy and eliminates the need for any complicated system configuration. We recommend SecurityMan's NDVR system for entrepreneurs who want reliable protection without excessive research and installation headaches, or for small businesses owners operating on tight security budgets.
Read our full review of SecurityMan

Alibi Security
Best Hybrid System
Summary
Sold through Supercircuits and Security Cameras Direct, Alibi is our best pick for hybrid video surveillance systems. In addition, Alibi offers network and digital video recorders, along with IP cameras and analog cameras.
Read our full review of Alibi Security
Our Methodology
To help you find the right Video Surveillance Systems, we researched and analyzed dozens of options. Here is a roundup of our best picks for Video Surveillance Systems and an explanation of how we chose them.
Locating the Best Services
We take the process of recommending vendors seriously, so we invested substantial time in researching various video surveillance systems and their features. We gave each vendor equal consideration.
We started the process by coming up with a comprehensive list of vendors that offer video surveillance systems. To do this, we searched the web and consulted other lists and reviews of the most popular vendors. We ended up with a list of about 50 video surveillance systems to examine further.
From there, we visited the websites of each vendor, to compare pricing and features. We looked at all of the details, including the variety of systems offered, such as digital or network video recorders or the variety of cameras available. We spent considerable time comparing features — for example, does the system support IP cameras, mobile viewing and motion detection? Can you easily scale up the system? Does it cover multiple locations? We watched product demos and tutorials when they were available. At the end of this process, a pool of 35 candidates remained.
Choosing the Best Services
Next, we called all the services we were considering, posing as a customer (with the exception of the few that offer email-only contact). Beyond just the marketing rhetoric on websites, we wanted to get a feel for how the companies handle actual customer interactions. We asked all of the customer service reps the same set of questions about features, options and pricing, and we noted our reactions to the experience. Company representatives who were friendly and forthcoming got higher marks, and those who were less than helpful or too pushy scored lower. We realize, of course, that customer service interactions can vary, based on whom you reach, but we thought that this was an important part of the process nonetheless. 
Researching Each Service
For our overall best pick, the decision came down to which company offered the best balance of affordability, robust features, and ease of setup and use. We shied away from vendors that offered extremely low-priced off-the-shelf solutions that might not be as durable as other systems. We also decided not to go with the more expensive and specialized services that cater to one industry in particular, or that offer very advanced capabilities. Many of these services are great – and worth the investment for some companies – but our goal was to choose the service that provided the best value and benefits to the largest number of businesses.
Full List of Video Surveillance Systems
Here is a full list of Video Surveillance System providers and a summary of what each company claims to offer. This alphabetical list also includes our best picks, which are marked with badges.
ADT
ADT offers the ADT Pulse video surveillance system, which also can be coupled with a monitoring service for an additional fee. Only ADT's cameras can be utilized with the system.
AFA Protective Systems
AFA is an integrator that provides hardware from a variety of manufacturers. AFA can also integrate your video surveillance system with existing alarms and security systems. The company offers analog, IP and hybrid solutions.
Amcrest
Amcrest is an excellent source for prebundled, plug-and-play systems that don't require a lot of technical know-how. The company has a variety of "NVR" kits that come with a handful of cameras and hard drives powerful enough to record days' worth of footage.
Annke
Annke gives you the ability to either build your own system or select one of its prebundled kits. Annke's selection includes IP cameras and wireless cameras that are night-vision-enabled and can be monitored from a mobile device.
Arlo
Arlo's series of security systems don't rely on a video recorder. Instead, you can connect up to 15 of the Arlo cameras to the cloud and then check in via mobile device or computer to live-stream up to five of the cameras at once. The cameras use an SD card for backup when internet service is interrupted.
Brickhouse Security
Brickhouse Security offers video surveillance solutions from a number of manufacturers, including Swann, Vivotek, Lorex and Defender. Most of Brickhouse Security's offerings are systems that come with several cameras.
CPI Security
CPI Security offers the complete InTouch Business System, which includes two motion detectors, two door and window sensors, two HD indoor cameras, and free access to the InTouch mobile application.
D-Link
D-Link maintains a full stock of video surveillance components, including cameras, switches and video recorders. The company also offers a variety of video recorders for businesses of varying sizes, NVRs for small businesses, network-attached storage for midsize businesses and storage area networks for large businesses.
Defender
Defender offers both wired and wireless security systems, available in both complete kits or as component parts. The company keeps dome and bullet-style cameras, plus it offers monitors to view your system onsite.
FLIR FX
FLIR FX offers a small selection of indoor and outdoor cameras equipped with night vision and audio capabilities. The cameras connect through Wi-Fi to either your smartphone or a cloud server and do not utilize a video recorder.
Foscam
Foscam offers a midsize selection of indoor and outdoor cameras, including plug-and-play IR cameras. Many of Foscam's cameras can shoot in high definition. Foscam's video management software works with other brands as well, such as Amcrest. However, the company does not sell video recorders.
Frontpoint
Frontpoint's video surveillance systems are tailored specifically to your unique circumstances. The company also offers a monitoring service along with its surveillance systems. To learn more, the company requires a personalized quote.
Funlux
Funlux offers both full NVR and DVR kits complete with up to 16 cameras as well as individual IP and wireless cameras and component parts. Funlux makes affordable systems for homes and businesses.
Honeywell
Honeywell's products cover the entire spectrum of video surveillance systems. From IP cameras to hybrid video recorders, Honeywell maintains a huge selection that allows you to build your own video surveillance system to your precise specifications.
LaView
LaView offers both complete video surveillance systems, as well as DIY customizable kits for both NVR and DVR systems. You can also purchase individual components parts, such as IP cameras and hard drives.
Linksys
Linksys' network video recorder supports up to eight channels, which can be expanded with the use of a PoE switch. Linksys also offers two dome IP cameras, an outdoor bullet IP camera and one mini-dome camera.
Lorex
Lorex's wide array of video surveillance systems and components are generally affordable and adaptable. With IP cameras and HD NVR and DVR systems, Lorex's products can be tailored to your specific requirements.
Protection 1
Protection 1, a division of ADT, is geared primarily toward home security, but it offers an affordable solution that could be of use to a small business. With an indoor and outdoor wireless security camera, a pan-tilt-zoom camera and storage on the company's server, Protection 1 is a unique solution for entrepreneurs.
Q-SEE
Q-SEE has a number of different series for varying video surveillance needs. Whether it's a traditional analog system, a more modern BNC HD system or a high-tech IP system, Q-SEE has components to build it. The company is geared toward simplifying the complexities of surveillance.
Revo Lite
Designed for easy setup, Revo Lite has a single cable for power, video and audio. Revo cameras are enabled with night vision, come either separate or in bundled kits, and can be viewed over mobile devices.
Samsung
Samsung offers both high-definition and standard-definition video surveillance systems. It has a limited selection of IP cameras to accompany its kits, including dome cameras and the tabletop SmartCam.
Swann
Swann is focused on providing options for every budget. The company offers high-tech IP cameras with advanced functionality, as well as the more traditional analog cameras with lower resolutions.
Synology
Synology's Surveillance Station 7.2 is designed to allow quick connections and setup for people without any knowledge of networks. This system can handle up to thousands of cameras across a number of locations.
Tyco Integrated Security
Tyco maintains a wide selection of IP and networked video surveillance systems, along with component parts like cameras and recorders. To begin building a system with Tyco, log on to the company's website for a quote.
Vimtag
Vimtag's CloudBox video storage system eliminates the need to save footage locally. There is no monthly fee for Vimtag's cloud storage system, which can be linked directly to a variety of wireless cameras.
Zmodo
Zmodo has a wide array of complete bundled kits to choose from. You can also browse a vast selection of individual cameras and video recorders to build your own system. Zmodo's mobile applications allow you to access your video feeds on the go.
airVision
airVision, also known as UniFi-Video, is an Australia-based company that offers network video recorders and accompanying IP cameras. Between a wide array of "airCams" and airVision's video management system, the manufacturer makes it easy to build your own system.
TRENDnet
TRENDnet is our favorite choice for small business owners who are looking for a simple, affordable and adaptable video surveillance system.
SecurityMan
SecurityMan's all-in-one video surveillance system is extremely cost-effective and doesn't skimp on features that most businesses require.
Alibi Security
Alibi is a reasonably-priced solution that integrates the analog closed-circuit television cameras you already own with high-tech IP cameras.
Editor's note: Looking for a security system for your business? To help you choose the one that's right for you, use the questionnaire below to have our sister site, BuyerZone, provide you with information from a variety of vendors for free: