Magento Review
We recommend Magento as the best e-commerce software for enterprises and fast-growing online businesses. We chose Magento from dozens of e-commerce software programs because of its open-source nature that lets you tailor any aspect of your site. It's also great for those who run more than one store.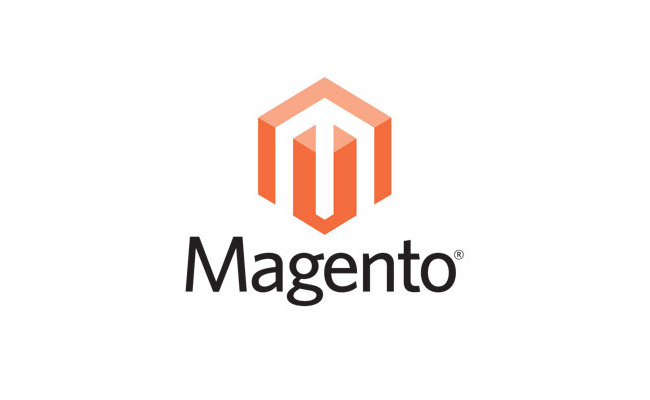 Why Magento? 
Magento is an advanced, open-source e-commerce solution. It requires developer implementation and, as such, offers flexibility, complete customization and the ability to scale the software as your business grows.
Editor's Note: Looking for an e-commerce website builder for your business? If you're looking for information to help you choose the one that's right for you, use the questionnaire below to have our sister site, BuyerZone, provide you with information from a variety of vendors for free:
Best price
E-commerce business owners who use Magento told us they love the software's cost-effectiveness. You don't have to pay for monthly subscriptions like with other e-commerce software choices, which typically limit things like the number of products, users and transactions available to you. Whether you use a free version of the software or its free and paid plugins and extensions, Magento can get your online store up and running at little to no cost if you have the technical skills to get it going. 
Magento offers different types of solutions to fit your business. For many small businesses, Magento Open Source is a great way to get started. This free version of Magento is fully supported by a community of Magento users who can help you modify the software for your business. You can also host this open-source software on your own server, giving you more choices to fit your web-hosting budget and control your back-end processes.
The company also offers Magento Enterprise, which gives you enterprise-level functionality and support to configure your website and back-end workflows. This version requires substantial investment, however. Magento's sales team told us the base bundle starts at $2,000 per month, but this bundle offers the entire open architecture, customized solutions and server implementation. It also gives you access to Magento's partners and certified developers who can help you get started and manage your Magento Enterprise online store.
E-commerce features
Magento offers everything you need to launch and manage your e-commerce business. And with a focus on growth and scalability, Magento also provides tools to help you boost traffic, sales and customer engagement. 
Here are just some of the e-commerce features Magento has in store, all of which can be customized with plugins and extensions:
Web design: No tech skills? No problem. There's no need to create your website from scratch. Choose from thousands of themes across the Magento platform and third-party providers, then customize the look, feel and functionality to fit your brand, company values and mission.
Shopping cart: As full-featured e-commerce software, Magento takes care of checkout and secure payment processing. Customers can easily check out by signing up for an account or using the service as a guest. You can choose from multiple payment-processing options offered by Magento or use your preferred payment gateways; options include Simple Pay, PayPal, Amazon Payments, Google Checkout and Authorize.Net. 
Customer service: Give customers instant access to their purchase histories and tracking information for current orders. Customer accounts also allow users to save products to their wish lists for future purchases, as well as save their information for faster, more convenient checkout.  
Order management: Use the admin panel to manage transactions, fulfill and ship orders, issue invoices, extend credit, and more, all from a single location.
Mobile commerce: Magento uses browser detection and responsive design to create a better customer experience by optimizing your online store and product pages on mobile devices.
Product management: Easily export, import and manage inventory. You can customize product pages with images, zoom capabilities, special pricing options and other storefront customizations.
Search engine optimization (SEO): Use Magento's SEO tools and configurations to boost traffic to your store and individual product pages from search results. Offerings include metadata for products and categories, site maps for Google and other search engines, and full control over URLs.
Marketing: Maximize marketing opportunities within your storefront and website. You can drive sales with promotions like private sales, sale invitations, special pricing, free shipping and other discount options. You can also use customers' shopping carts and individual pages to up- and cross-sell products with product reviews and comparisons, recently viewed products, "send to a friend," and social sharing.
Analytics and reporting: Measure your online store's performance with full analytics and reporting. Options include traffic monitoring with Google Analytics integration, as well as the ability to generate detailed sales reports, shopping cart reports, most-viewed and best-purchased product reports, stock and inventory reports, search term reports, coupon usages, best customers, and much more.
Multiple websites: Own more than one online store? Run multiple websites using a single Magento account for fast, easy store management.
Other benefits
The biggest benefit of using Magento is that it is one of the most popular e-commerce software options available, for merchants and developers alike. This means you have endless options and support resources when designing, launching and maintaining your online store and website.
First, you're not stuck within the confines of the Magento platform just because it's the e-commerce software you chose to use. Although the company offers a ton of resources to customize your online store, you can also integrate third-party solutions for additional functionality if these options work better for your business. This gives you not only more flexibility, but also more options and capabilities than if you were to rely on Magento alone.
Similarly, Magento Sales confirmed that the software doesn't force you to use its servers. While many e-commerce software choices require you to host your online store on their servers, Magento can be installed on your preferred web-hosting provider, giving you more control over your website and the entire platform. 
Moreover, as top open-source e-commerce software, Magento is continuously being developed and improved upon with contributions from its community of users and developers. This applies to the software itself and the vast, growing collection of plugins and extensions available to customize the platform. If you'd like to add a feature to your online store, chances are it already exists and there's someone to help you. So, you don't have to develop the functionality yourself; all you have to do is implement it.
Customer service
Need help using Magento? The software comes with a wide selection of support resources to resolve any issue. 
Magento Sales told us that Magento Enterprise users get unlimited support, including via phone and the online customer portal. Both work using a ticketing system, so you can expect a support turnaround time of one to four hours, depending on the type of Enterprise package you purchased.
Magento Community users don't have access to phone support, but this doesn't mean you're left in the dark. Head on over to Magento's help section, and you'll find multiple resources.
Knowledge base: You have access to articles, tutorials, webinars and screencasts, white papers, and an e-commerce library to help you successfully run your e-commerce business. 
Magento wiki: This community-run wiki is filled with helpful articles on setting up your Magento store, managing products, processing payments, designing your website and store, implementing plugins and extensions, adding functions, and more.
Magento forums: Get help from a community of users on the Magento website or at Magento.stackexchange.com. Post your own questions or search existing posts to find the answers you need.
Consulting services: Contact the Magento Expert Consulting Group and certified Magento partners and developers for one-on-one help. Services include designing and launching your website and online store, implementing the software, conducting marketing, and completing performance assessments.
For business owners who love the tech side of Magento and want to learn more about the software, Magento Sales referred us to its training, certifications and other courses, which can help you get the most out of the platform. Programs include Magento development classes, customization classes and on-demand video training straight from your Magento account.
Limitations
Magento is the best customizable e-commerce software for businesses — if you know how to use it. 
If you're not tech-savvy, Magento may not be the best option for you. This isn't to say that you need to be a programmer or developer to use the software; as mentioned above, Magento offers plenty of resources to get even the least tech-savvy merchant up to speed. But there is a learning curve for some merchants. Compared to plug-and-play solutions, you'll need to invest a little more time customizing the software before you launch, or simply use the software out of the box to get started right away.
At worst, you may need to hire a developer to get the most out of Magento. The good news is that Magento is popular enough that you likely won't have a hard time finding a Magento expert. The bad news is that it's going to cost you; according to business owners we spoke to, the market for Magento programmers and consultants prices them at around $150 to $250 per hour.
Furthermore, because you run Magento on your own server, the company isn't responsible for upgrades, maintaining your back-end architecture, or fixing any bugs or glitches. If you can't or don't know how to update the software or fix a server-related problem, you may need to invest in tech support beyond the Magento platform, such as your web host or web programmers.
Additional reporting by Sara Angeles.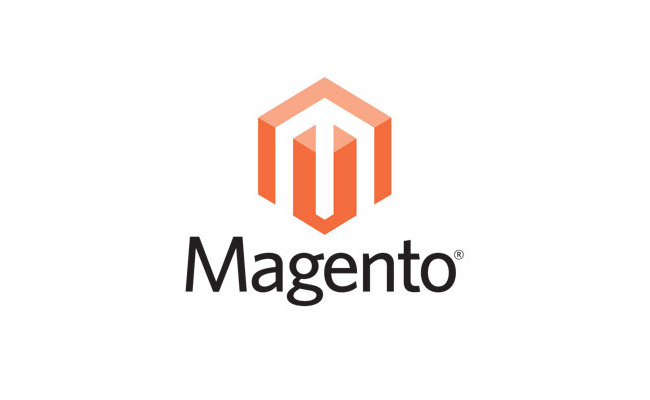 Andreas Rivera
Staff Writer
Andreas Rivera graduated from the University of Utah with a B.A. in Mass Communication and is now a staff writer for Business.com and Business News Daily. His background in journalism brings a critical eye to his reviews and features, helping business leaders make the best decisions for their companies.