The majority of small businesses will need at least some form of business license, granting them legal permission to operate in compliance with federal, state and local guidelines.
The average business license costs roughly a few hundred dollars plus renewal fees.
It's best to seek legal counsel to ensure you are in compliance with all business license requirements for your business.
This article is for new business owners who need to know the process for getting a business license.  
When you start a new business, there is a good chance you will have to register your company to acquire a business license and other necessary permits for operation. The industry and location you operate within will determine which licenses and permits you need. Since acquiring a business license can take considerable time and resources, it is important to know which ones apply to your business (and how to get them) before inception. 
What is a business license?
A business license is the legal registration of your company that permits you to operate within your industry and jurisdiction. Small businesses are legally required by federal and local governments to acquire the applicable business licenses before providing goods or services. Business licenses benefit counties by allowing them to collect revenue, impose zoning restrictions, and regulate which companies operate within them; however, a business license can be advantageous to your small business as well
"Becoming licensed allows business owners to provide their customers, employees, and other stakeholders with the confidence that the business is well run and its goods and services are trustworthy," James Gilmer, compliance specialist at Harbor Compliance, told Business News Daily. "Licensing in certain sectors can also be used as a competitive advantage, where licensed businesses can demonstrate proof of licenses at the negotiation table or RFP process."  
Every county imposes different business license requirements and regulations, and failure to comply can have a litany of consequences, like fines, late fees, penalties and the denial to operate. Therefore, it is essential to identify what licenses and permits you need before opening your doors to the public.
"Filing requirements change depending on the type of business, and businesses like restaurants and day care facilities require additional business licenses," said Kelly DuFord Williams, founder and managing partner of Slate Law Group. "It is paramount that anyone interested in starting a business understands what licenses they are required to carry before inception. Furthermore, it is advised to seek counsel to ensure proper adherence to local rules."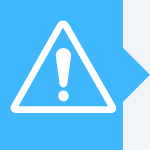 Did you know? A business license is a government-issued license that grants your business permission to operate within your city, state and industry. 
Types of business licenses and permits
If you are wondering if you need a business license, the answer is most likely yes. However, business licenses can vary wildly across different states, cities and industries, so pinpointing which specific licenses you need can be challenging. We spoke with industry professionals to identify some of the most common business licenses to get you started, but it is highly advisable to seek legal counsel to find out which ones apply to your business specifically.
1. Business operating licenses
Business operating licenses are state- and city-issued licenses that grant you legal permission to operate your business within your city and state. You may need to apply for these separately at the state and city levels, as each jurisdiction has its own requirements and regulations. 
2. DBA (doing business as) license or permit
If you operate your business under a different name from the one you are legally registered as, you may be obligated get a DBA name – also known as a trade name, fictitious name or assumed name. DBA requirements vary by location.  
3. Planning and zoning permits
Each municipality has regulations for which business types can operate (and where), so you need to verify that the city you are operating within is zoned for your specific type of business. If it isn't, you will need to apply for a zoning variance and prove that your business will not significantly disrupt the community.
4. Building and home occupation permits
A building permit verifies that the building you operate out of is up to code, which is a necessary component of applying for business insurance. Similarly, a home occupation permit allows you to conduct your business out of your home.
"If you run and operate your business from home, you must obtain a home occupation permit," said Deborah Sweeney, CEO of MyCorporation. "This ensures your neighborhood is zoned for home business activity. That is to say, the business conducted from your home does not add additional traffic or noise to the community."
5. Fire department permits
A fire inspection and safety permit from your local fire department verifies that your business will be operating safely and does not violate any fire codes, which is especially important for companies that operate with flammable materials. Some jurisdictions require every business to receive a fire department permit before operating, whereas others simply require recurring inspections. Check with your local government to see what level of fire inspection regulations apply to your business.
6. Tax regulations
An essential (and sometimes confusing) element of running a business is ensuring you meet all the required tax regulations, and a small business owner needs to acquire multiple licenses for tax purposes. For example, nearly every business needs to obtain an Employer Identification Number (EIN), which enables you to hire employees and collect payroll taxes. Businesses that sell goods (and sometimes even those that sell services) are often required to obtain a seller's permit, also known as a sales tax license or permit.
7. Health licenses and permits
Depending on your industry and location, you may need to receive specific health permits to operate your business. For example, businesses in the food and beverage industry will need to be assessed to verify that they are up to health code standards. Unless you are one of the few exempt organizations, you will also have to comply with safety regulations like those from the Occupational Safety and Health Administration. 
8. Environmental licenses
Companies in certain locations and industries must acquire one of the many government-regulated environmental licenses. These typically protect environmental factors like air and water quality.
For example, Williams said most counties in California require businesses that produce water waste (e.g., car washes, outdoor cleaning companies) to complete an urban runoff section of their business license, projecting their possible water runoff that could cause pollution in local waterways. These companies must fill out additional information in their business license application to determine if they are compliant.
9. Sign permits
Although it may seem innocuous, putting up a business sign before you obtain the proper sign permits can lead to some hefty fines. Many local governments regulate business sign requirements, like how big it is and where it's located. To avoid wasting money on a sign that isn't up to code, check with your local government to see if you need to follow any guidelines or obtain a sign permit beforehand.   
10.Industry-specific licenses
In addition to the standard business licenses that most businesses need to obtain, you will likely need licenses and permits specific to your industry. Common industries that often require specific licenses and permits include architecture, beauty salons and spas, child care, cleaning and janitorial services, construction, electrical, engineering, food and alcohol, general contracting, healthcare, insurance, landscaping, pest control, pharmaceuticals, plumbing, temporary events, and tobacco. 
Some examples of permits these industries need are reseller's permits and Alcoholic Beverage Control (ABC) licenses.
"Another thing that a business might need is something called a surety bond," said Angelique Rewers, CEO of The Corporate Agent. "Surety bonds are financial guarantee agreements that ensure a company's compliance with state regulations and/or contractual obligations. This is something that is often required for certain types of companies, such as those in the construction industry."  
Rewers also said that businesses in federally regulated industries often have to fill out licensing forms with agencies like the U.S. Fish and Wildlife Service, the Federal Maritime Commission or the U.S. Department of Transportation. Since the licensing you will need varies by state, city and industry, you should contact the relevant government authorities and legal counsel to understand your specific requirements.
How much does a business license cost?
The cost of your business license or permit depends on several factors, like license type, your location, processing fees and recurring fees. The average business license costs somewhere between $50 and a few hundred dollars plus renewal fees.
However, Gilmer said some states have general business license requirements. For example, the cost for a state business license in Nevada can be $500 per year, plus fees to file annual lists of officers and directors. 
"For industry-specific and local licenses, fees can range from anywhere from a few dollars to a few thousand dollars, either one time or on an ongoing basis," said Gilmer. "For budgeting purposes, business owners should do their homework and contact the relevant agencies as part of the planning process, rather than suffer sticker shock when applying for a license reactively or on short notice."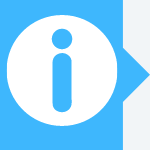 Key takeaway: A business license typically costs $50 to a few hundred dollars plus renewal fees, but it can cost much more depending on your state.
Where to get a business license
The process for filing business licenses varies by the license or permit, but you can generally find the information for obtaining a business license on county, state and federal websites. In several jurisdictions, you will be looking for your Department of Business and Professional Regulation (DBPR) at the local level, also known as the State License Bureau.
Applying for a business license can be daunting, as very few states have central agencies that oversee licensing, so Gilmer suggests business owners start by contacting the city, county and state governments for where they plan to operate, or hire an attorney or company to assist with the process.
"If you think there's a chance the type of business you're starting is also regulated at the federal level, be sure to check out the information about federal business licenses listed by agency on the Small Business Administration's (SBA) website," said Rewers. "Err on the side of caution versus making an assumption that you're in the clear."
How long does it take to get a business license?
The process can take anywhere from days to months. Along with the type of business you own, your jurisdiction determines how long it will take to get a license. Some states grant business licenses within a week, while others take three to four weeks.
Your industry also determines how long you can expect to wait for your business license. According to the U.S. Small Business Administration, businesses in the construction, farming, dry cleaning, vending, and restaurant industries often face certain state regulations with extended business licensing requirements and approval time frames. The SBA warns business owners that licenses are not always permanent and may have an expiration date with required renewal.
Federal agencies may have to approve a business license, too, if the industry is overseen by the national government. These industries include agriculture, tobacco, firearms, transportation, mining, fishing and aviation. Expedite business license approval times by submitting a completed application along with any requested fees.
What comes first, forming an LLC or obtaining a business license?
According to Harvard Business Services, you should form the LLC first before getting a business license. Although some companies only establish an LLC, they risk fines and penalties (and their business assets) if the business is violating any local regulations. It makes the most sense to get the LLC first, because a business license requires the legal name of your business. If you get the LLC after the business license, you will need to request a change of business name with the licensing agency. Changing a business name on a license may require that you pay a fee.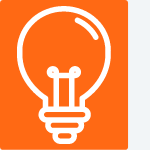 Tip: You can get business licenses through county, state and federal websites.
How to get a business license
To get a business license, you have three options: File for a license on your own, contact a third-party filing service to help you prepare your business license applications, or consult an experienced attorney who can help you file your business license. If you seek to acquire a business license on your own, you can follow these general steps.
Keep in mind that the process for getting a business license depends on which license you need and what state you are operating in, and it is always recommended that you seek legal counsel to help you apply for licenses and maintain compliance.
1. Determine what business licensing you need.
Start by researching what licenses apply to your business at the federal, state and local levels. Contact the relevant agencies in the locations where you plan to operate. 
"This can be a time-intensive process, as many government agencies do not have helpful websites or phone service, but it's important to avoid the consequences of running an unlicensed business," said Gilmer.
Keep in mind that you should obtain an EIN from the IRS before seeking other business licenses.
2. Compile the appropriate business documents for your application.
When applying for a license, you need to pay close attention to each application to identify which documents to submit. Although the documents you need depend on the license type, the work you will be doing, and any specific regulations enforced by the applicable government agency, Gilmer said most licenses ask for the following:
A description of the business, its planned activities and physical premises
Copies of corporate records (e.g., articles of incorporation or corporate bylaws)
Proof of state or local tax status (e.g., a sales tax permit)
Lists of ownership and management
A filing fee to the government, which can range from a few dollars for a local permit to several hundred or thousand for state-level licenses to operate
For business licenses in specific industries, such as architecture or construction, Gilmer said business owners may also have to provide the following:
Surety bonds
Proof of insurance
Educational or professional qualifications of owners and key staff
Audited financial statements or proof of operating capital
You may also be required to appoint a corporate registered agent for service of process.
3. Apply for the business license.
Once you know what business license to apply for and what business documents you need, it is time to fill out and submit your application. Each application is different, so be sure to follow the instructions.
"Preparing applications and accompanying documents is only one small piece of the process," said Gilmer. "Every government agency has a unique process for filing applications, which can be by mail, in person, email, fax or online. Sometimes, forms must be signed by multiple parties or notarized, and original forms (or duplicates or triplicates thereof) must be submitted."
4. Receive your business license.
Many business licenses can be found and submitted online. After applying for a business license, you will either receive immediate approval or wait to hear back from the licensing agency about your approval status. Many agencies take weeks or months to approve applications – and that's assuming you correctly completed the application.
"Business owners should be prepared to contact government agencies after submitting license materials to ensure approval and to correct deficiencies," said Gilmer. "Given the overall time it takes to become licensed, business owners should make researching and obtaining licenses and permits part of the planning process, rather than wait until a project or development opportunity surfaces – it could be too late."
Also, just because you want a license doesn't mean it's available. Several industries only permit a limited number of licenses within a specific city or state, which means you may end up on a wait list for, say, companies wanting to serve alcohol or dispose of certain types of waste.
"In other cases, you may find that certain licenses, such as in the pesticide world, require several years of hands-on experience before you can actually get the license yourself," said Rewers. "That means you may have to hire a full-time manager or operator of the business that already has the license you need."   
5. Keep up with license renewal requirements.
After you are approved and receive your business license, you will be granted legal permission to conduct the corresponding business. However, receiving a business license is not the last step in the licensure process. Many business licenses require renewal, so make note of any renewal requirements to avoid accidentally letting your license expire.
"The stakes are high when it comes to getting all of your licenses and permits in place," said Rewers. "If you miss even one item, your business could be fined, or, worse, it could be shut down until you get everything sorted out. And while you're working through the paperwork, you're not only losing sales, but you are also carrying all of your expenses, including rent, salaries, utilities, insurance and more.
Follow this pro tip for getting a business license.
For the best chance of receiving a business license and maintaining legal compliance, again, you should seek counsel from an experienced legal professional, especially when dealing with complicated licensing requirements and applications.
"In addition to online services that can help you sort through what you need to have in place, it's also a good idea to work with a local attorney who knows your local government departments, and the laws and regulations of doing business in your area," said Rewers.