Decide whether a wired or wireless security system best suits your organization's needs.
Consider all available protection features and business security options before deciding on a security system.
Compare security system vendors' pricing, functionality and customer support options when doing your research. 
This article is for business owners looking for a system to protect their companies, assets and property. 
You've invested a lot in your company, especially the expensive equipment needed for daily operations. However, all businesses are vulnerable to burglary and other events that could disrupt their continued operation. Crucial equipment can get damaged or stolen, and the cost of replacing it can be a severe blow to your finances. 
Businesses have turned to home security monitoring systems for years to protect their assets. Business alarm systems provide around-the-clock support from specialists. Basic models can block intruders with a simple passcode system, while more advanced options come with security equipment like motion detectors, entry detectors and fire sensors. 
Below are five security systems with extensive protection features that can keep your business as safe as possible.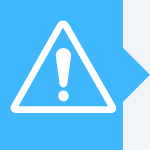 Did you know?: More than 3,370 burglaries occur in the U.S. every day, and according to the FBI, 34% of the burglaries that happen each year affect small businesses.
When choosing a security system for your business, evaluate your needs and compare features and pricing to ensure your business is getting the protection it needs. 
Editor's Note: Considering a video surveillance system for your business? Fill out the below questionnaire to have our vendor partners contact you about your needs.
1. Frontpoint
Frontpoint provides extensive tips and advice on keeping a business safe. The company offers a wide variety of security devices, including cameras, door and window sensors, glass-break sensors, motion sensors, garage door overheads, and ear-piercing sirens for intrusion protection. 
Frontpoint also provides smoke and heat sensors for fire protection as well as carbon monoxide and flood sensors for environmental hazards. Customers can customize their system with features as they want.
Monitoring services: Frontpoint will monitor your property 24/7 if you buy any of its systems for your business. It will dispatch emergency responders to your property immediately in case of an emergency.
Help and support: Frontpoint provides an extensive online help center, including information about installing and using your system. Additionally, support teams are available to help by phone, email or live chat.
2. ADT
ADT has been a leader in the home security industry for nearly 150 years. The brand offers intruder, fire and carbon monoxide sensors alongside a selection of indoor and outdoor cameras. Additionally, ADT security systems include smart security options that connect your network directly to your phone. 
Monitoring services: ADT offers an effective security package for small businesses, with features perfect for protecting your inventory. You can easily customize your plan to include only items fit for your business. Options include indoor and outdoor video surveillance, keyless electronic door locks (including key fobs), and monitored intrusion detection. Additionally, with the ADT app, you can receive security alerts about your place of business as situations develop.
Help and support: ADT offers an extensive online collection of commonly asked questions to help you troubleshoot your system. If the solutions provided there don't solve your issue, support is available via phone and live chat.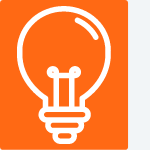 Tip: If you're looking for even more enhanced security for your business, check out our reviews of the best video surveillance systems.
3. Vivint
Vivint offers smart security options to give you complete control over your company's property. The brand's video cameras and alarm systems connect seamlessly to a central control hub or an app on your phone. Indoor and outdoor cameras, along with professionally installed sensors at every entry point, allow you to protect your inventory for the long term. 
Monitoring services: Vivint offers 24/7 monitoring by security professionals ready to respond in case of an emergency. The company will try to contact you if your system senses something is amiss. If you can't be reached, Vivint will immediately send first responders to your location. Additionally, if you're away from your business, you'll receive notifications updating you on any developments.
Help and support: Vivint has an online directory of frequently asked questions for DIY troubleshooting. If you can't find answers to your questions, you can reach Vivint's customer service through live chat or by phone. 
4. SimpliSafe
SimpliSafe offers several protection options to help secure your business. Its products include standard indoor and outdoor cameras as well as motion sensors, glass-break sensors and extra-loud sirens.
Monitoring services: SimpliSafe offers several security packages tailored to different business types. You can also build a custom security package to meet your needs. Security professionals will monitor your property 24/7 and alert the authorities if they detect something. 
Help and support: SimpliSafe provides a help center to answer the most commonly asked questions. If you can't find answers there, you can contact SimpliSafe's support team directly by phone or email.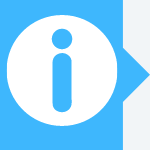 FYI: ecuring your premises is crucial, but it's also critical to secure your business digitally with strong passwords and two-factor authentication.
5. Wyze
Wyze is a more affordable security option that still offers high-quality service. The company started with the Wyze Cam indoor and outdoor security camera before broadening its offerings to include full-service business security plans.
Monitoring service: With Wyze, you can build a specific security network for your business, as all plans are fully customizable. Every product is easy to install. You'll also get 24/7 professional monitoring. Wyze also offers a mobile app and an employee access management suite.
Help and support: You can reach Wyze's customer support through live chat and by phone. An extensive online help center is also available.
Chad Brooks contributed to the writing and research in this article.