Veriato Review
Veriato is a reliable veteran platform in the employee monitoring space.
The premium version includes AI monitoring for employee disengagement, as well as productivity supervision.
The software is suitable for companies of all sizes, with prices customized for each business.
This review is for business owners considering Veriato for their employee monitoring software.
Veriato is our choice as the best employee monitoring software for maintaining staff morale and minimizing employee turnover. Its features include the ability to monitor employee disengagement, with detailed productivity tracking enabling managers to identify employees whose engagement is dropping or whose behavior seems erratic. The software has been honed over more than two decades, and it includes a full array of employee monitoring tools. It lacks iOS and Chrome compatibility, but its granular control is impressive even by the standards of competitor products like InterGuard and Teramind.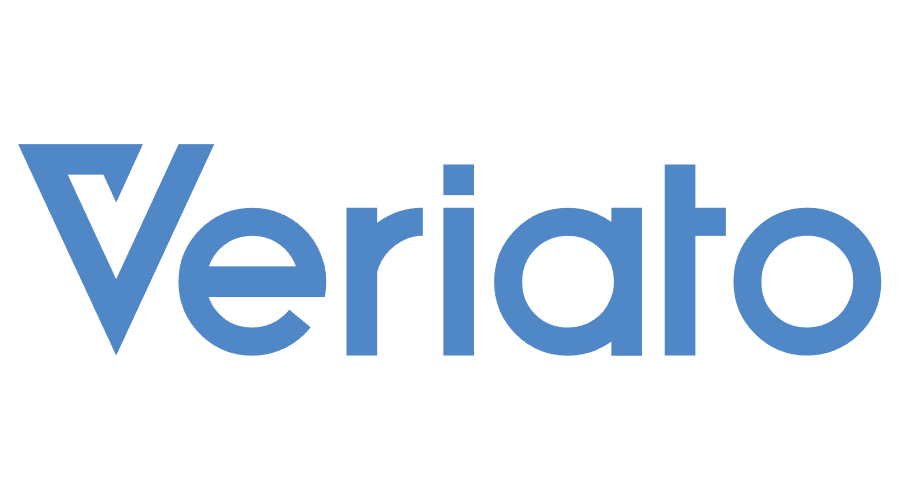 Veriato
The Verdict
As one of the oldest employee monitoring brands on the market, Veriato is a leading software provider for businesses concerned about security and retention. It offers a comprehensive suite of tools for managing risk and supervising staff.
Veriato Editor's Score: 86/100
| | |
| --- | --- |
| Cost | 65 |
| Features | 95 |
| Compatible OS | 80 |
| Usability | 100 |
| Customer service | 90 |
Why Veriato Is Best for Employee Retention
In a competitive job market, business owners need insights into how happy their employees are and whether staffers are committed to the company. Veriato's artificial intelligence (AI) can detect changes in employee sentiment through written documentation like emails and automatically send alerts to managers flagging concerns. These changes in sentiment are often early signs of disengagement and job dissatisfaction. The primary purpose of employee monitoring software may be to ensure productivity and compliance, but it can also be used more holistically to intervene if staff begin behaving out of character, which is why Veriato is our recommendation for the best employee monitoring software focused on employee retention.
Given the costs and manpower involved in the recruiting process following an employee's departure, the level of insight provided by Veriato's software can be invaluable to companies of any size. The platform also helps managers address negative sentiments felt or criticisms leveled by individual workers, which could seep out and become widely shared by their colleagues. While Veriato's ability to monitor inappropriate language and psycholinguistics is very welcome, it still offers the functions more commonly associated with employee monitoring solutions. It boasts on-premises, hosted or cloud-based deployment for both office workers and remote employees. The system monitors app, email and web browser activity across all three of its versions, though the Vision platform lacks network activity monitoring and the mid-tier Investigator plan doesn't include productivity reporting or scoring. Notably, only the flagship Cerebral platform offers the disengagement analysis and AI outlined above.
Pros
Veriato offers AI and psycholinguistic analysis.
The software works well for businesses of all sizes.
Business owners have granular control over the system's functions.
Cons
The lower plans lack the most useful features.
Veriato doesn't publish its pricing.
Usability
There are plenty of ways to set up and use Veriato, with a variety of hosted or on-premises deployments. Installation is straightforward on any device, while the interface is reminiscent of older versions of Windows. It's dated at times but always straightforward to use, with the productivity metrics easy to interpret at a glance. We do have to highlight the lack of iOS compatibility as an issue, a baffling one considering Android device monitoring is offered. However, it's good to see printer and USB monitoring are incorporated.
Veriato Features
| | |
| --- | --- |
| Threat detection | Prevent security incidents by highlighting risky user behavior. |
| Granular recording | Capture screenshots and video recordings as evidence. |
| Company-wide coverage | Monitor up to 300,000 devices. |
| Versatility | Use the platform as a cloud or on-premises service on desktop or mobile devices, whether remote or in the office. |
| Productivity monitoring | Identify staff members who are losing focus or motivation. |
Veriato offers various monitoring features for small and large businesses alike, but whether you can take advantage of them will depend on which version of the software you purchase.
Threat Detection
Veriato's flagship Cerebral platform combines user and entity analytics with activity monitoring. In practice, this means that the platform uses AI to spot anomalies in employees' behavior, attitude or even their use of language. While this technology is always a work in progress (machine learning often starts from a relatively low base), the software offers daily risk scoring that is displayed in a dashboard format for instant oversight of risky behavior across your business. Keep in mind that the lower plans don't offer this function.
Granular Recording
The system's video playback feature supports unobtrusive screenshotting for comprehensive employee activity overviews. This can be invaluable in the case of a breach, enabling real-time response and swift action. Best of all, you can review video footage from months ago if issues come to light much later. Screenshots and video files can be timestamped and exported as evidence, while keystrokes and hidden characters can also be captured.
Company-wide Coverage
Veriato offers three versions of its software, and each can work on three devices or up to 300,000. The Cerebral platform can be deployed on-premises or hosted, while the Vision platform offers on-premises or cloud deployment. The Investigator platform is available on-premises only. All three provide URL blocking, document tracking, keystroke logging, and email and app monitoring. They also monitor print jobs and USB usage, which can be a key method of data loss. These functions elevate Veriato above competitor employee monitoring platforms like BambooHR.
Versatility
We noted the absence of an iOS app, but extending Veriato's usability to Android devices is a smart move that allows it to record geolocation data. That means you can monitor employee productivity and activities can be monitored across a wider array of platforms. It's even possible to identify employees accessing dark web addresses at .onion URLs, which isn't a feature we've seen any other manufacturer of employee monitoring software promote. Given the numerous threats lurking on the dark web, it's a feature that sets Veriato apart and one that other employee monitoring platforms should be offering.
Productivity Monitoring
Veriato offers a comprehensive suite of productivity-monitoring metrics. These include login and logout times, the proportion of time spent on individual sites or apps, still and video recording, and document tracking. Curiously, however, the midrange Vision platform lacks the network activity monitoring that the less advanced Investigator platform offers. [Related article: Distracted Workers Are Costing You Money]
Veriato Costs
Unlike many of its employee monitoring competitors, Veriato doesn't publish its prices, which may be frustrating for potential customers exploring the marketplace. Instead, you have to request a custom quote. This involves negotiations with a sales rep and becomes a much more involved process than it is with other vendors that are upfront about the cost of individual licenses or deployments. For example, our SentryPC review outlines how that provider very clearly and publicly breaks down its pricing.
Still, our Veriato research indicated that prices typically start at $120 per user per year, with variable discounts for firms with a larger number of employees. It's worth noting the distinction between users and devices – you could potentially monitor one member of your staff across a desktop PC, laptop, smartphone or tablet with a single user license. This is helpful for companies that rely on hot desking or provide their workers with both desktop/laptop computers and mobile devices. Another important point to note is that pricing is on an annual basis only; there's no option to pay monthly.
Veriato does offer a free trial and an online test drive of its software, which some rivals do as well, but both require registration and will therefore lead to the same sales pitches as getting in touch through their website's chatbot.
You can't compare Veriato's prices to those of other employee monitoring software platforms because they aren't publicized. Like BambooHR, Veriato makes you contact a salesperson for a quote, even though time-pressed business owners and managers may not want to haggle over pricing – or hand over their contact information to a sales rep.
Setup
The ability to choose your preferred method of deployment is a bonus, and it's good that the software works across businesses big and small. The main challenge anyone will have is immersing themselves in the granular coverage of Veriato's interface, which ranges from the stylish to the curiously dated. Installation won't take long, though, and plenty of tech support is available from the company if you get stuck. It's a shame that the community section of the website didn't contain any content at the time of this review.
Customer Service
Veriato offers customer support by phone, email and webchat. That elevates this company above rival platforms like SentryPC, which serves clients through web chat only. The Veriato website features many resources, including webinars, case studies, white papers, videos and podcasts. Some are sales-oriented, but others provide valuable takeaways for firms wanting to exploit the platform's full potential. The videos are beneficial for new customers.
All three versions of Veriato's system have their own in-depth support sections on the vendor's website, covering key factors like antivirus exclusion and how to configure alert words and recording settings. However, the community section was blank when we visited.
Drawbacks
Veriato's lack of pricing information could be a red flag for some businesses. We're also not fans of asking people to hand over their contact information to find out how much something costs; many managers won't be comfortable with the inevitable hard sell that will follow. They'll also be pressured to upgrade to the Cerebral platform since many of Veriato's top features (psycholinguistic analysis, AI, risk scoring, user and entity behavior analytics) are only available through that version of the software.
We're pleased to see macOS and Android support, in contrast to Windows-only platforms such as Controlio and Work Examiner. However, the lack of iOS compatibility means that businesses already embedded in Apple's ecosystem might be better off looking at cross-platform packages from Hubstaff or InterGuard.
We put nine other employee monitoring solutions through an equally rigorous product test. You can read our full InterGuard review to closely compare it to Veriato and other vendors in this category.
Methodology
To identify high-quality employee monitoring platforms, we closely examined nearly a dozen options. We looked at each platform's features, pricing, usability, downsides and other critical factors business owners should weigh when choosing employee monitoring software. When possible, we took part in demos and online presentations with company representatives.
It was also important to consider each employee monitoring solution from the employees' perspective. While some staffers may see computer monitoring as a privacy issue, businesses can gain a lot from using such systems. In Veriato's case, the ability to find out if employees are becoming disenfranchised and address their concerns can halt declining productivity and potentially reduce the risk of resignations.
FAQs
Which platforms is Veriato compatible with?
Veriato works on Windows, macOS, and Android, but not Linux, Chrome, or iOS.
How many plans does Veriato offer?
There's the basic on-premises Investigator plan, the fuller-featured Vision plan, and the bells-and-whistles Cerebral plan. All three are suitable for companies of any size, but each has a different selection of deployment options.
How does Veriato's AI element work?
Veriato creates what it calls a "digital fingerprint" of individual user behaviors, making it easier to detect unusual activities. It can also monitor language and sentiments through predictive AI and then flag anomalies.
Overall Value
We recommend Veriato for …
Businesses looking to minimize staff turnover through proactive intervention.
Companies that want granular information on past and present employee activities.
Organizations that want to track rarely offered details like staff's keystrokes and dark web activity.
Businesses in industries where threat protection is important for data preservation.
We don't recommend Veriato for …
Companies that need coverage across all the main operating systems – especially Chrome and iOS.
Organizations that would like a strong user community that can offer advice, feedback and support.
Businesses seeking a simple platform that is easy to learn.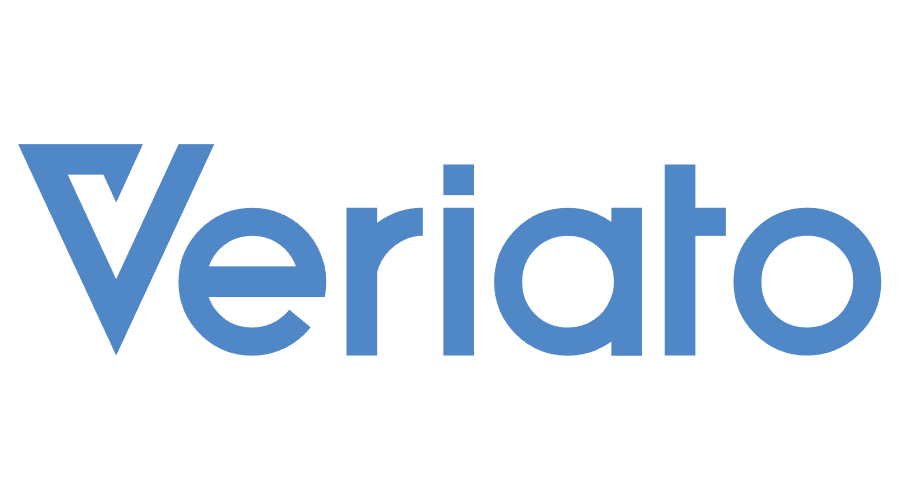 Veriato
The Verdict
As one of the oldest employee monitoring brands on the market, Veriato is a leading software provider for businesses concerned about security and retention. It offers a comprehensive suite of tools for managing risk and supervising staff.

Neil Cumins
Contributing Writer
Neil Cumins is an award-winning writer and journalist from Carlisle, England. With over 20 years of experience writing about technology and marketing on both sides of the Atlantic, he's worked with some of the world's biggest hardware and software manufacturers, as well as countless SaaS brands. An amateur coder and semi-pro photographer, Neil launched his own business in the Noughties, and has subsequently helped many other small firms to grow and prosper.