Patient check-in kiosks are devices through which patients can check themselves in without any front-office interactions.
Patient check-in kiosks can reduce patient wait times, function as facility maps, and expedite patient payments.
Although patient check-in kiosks improve the patient experience in myriad ways, their impersonal feel, potential for downtime and high costs can be concerning.
This article is for medical practice owners who are thinking of implementing patient check-in kiosks.
The patient check-in process is often tedious for both your front-office staff and your patients. The good news is that, as with most medical practice concerns, there's a solution for these woes. In this case, the solution is patient check-in kiosks, a simple-to-use device that even new medical practices can implement easily. These devices are versatile and have benefits that are obviously practical as well as ones that are less concrete. Learn all about them below.
What is a patient check-in kiosk?
A patient check-in kiosk is a device located in the waiting room that patients can use to digitally check in for their appointments. Patient check-in kiosks often have touchscreen displays, though some models use a keyboard, mouse and monitor while keeping the computer out of view. Touchscreen models typically come with a desktop or floor stand to keep the device stationary and at a height accessible to most patients.
How do patient check-in kiosks work?
To use a check-in kiosk, a patient walks up to the device and types in their name. The kiosk adds walk-in patients to your waiting queue, and your front-office staff can tend to all your walk-ins in the order they arrived. If the patient is arriving for a scheduled appointment, they enter their identifying information, and the kiosk's software places the patient in the arrival queue.
Some patient check-in kiosks connect to your office computers, and others function as stand-alone devices. As you search for the right patient check-in kiosk for your practice, speak with the kiosk providers to determine which setup mode their devices use. Providers will often supply all necessary software and hardware other than office computers, which you presumably already have. [Read related article: How to Implement an Electronic Health Records System]
What can a patient check-in kiosk do?
Patient check-in kiosks can handle the following front-office needs:
Patient check-in: Obviously, checking in patients is a primary function of a patient check-in kiosk. However, it's only one of many available functions.
Patient queue formation: When you give patients paper intake forms, they may forget to fill in the clipboard sign-in sheet near your front-office desk. This omission makes it harder to arrange your patients into a queue to see your practitioners. Patient check-in kiosks solve this problem. When patients check in at a kiosk, they automatically add themselves to your practitioners' queue.
Patient intake and registration: Forget printing and storing disorganized bunches of paper forms. Kiosks handle patient intake and registration digitally. They minimize your physical storage needs, reduce your practice's carbon footprint, and streamline the addition of patients' information to your charts. They're especially powerful for charting if they're integrated with your medical practice management software and EMR system.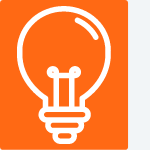 Tip: For best results when using a patient check-in kiosk to expedite patient intake and registration, integrate your device with your PMS and EMR. Read our reviews of the best practice management and EMR software for your practice.
Patient bill pay: As patients check in, your kiosk can tell them if they're responsible for a copay and show the amount due. The patient can use the kiosk to enter their credit card information. This way, your practice can collect patient copays before appointments even begin – without taking any time from your front-office staff.
Facility mapping: Patient check-in kiosks can also function as facility maps. However, you should use each individual kiosk for only one function, not both. It can be confusing to get to a map from a check-in screen and vice versa. Instead, place your check-in kiosk in your waiting room and your map kiosks elsewhere throughout your facility. Patients can use the maps to find their way around. This feature is especially useful in large hospitals.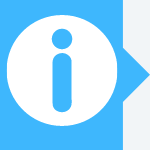 FYI: Patient check-in kiosks can function as facility maps, not just as registration and intake devices. Read our review of CareCloud medical solutions if you're looking to implement patient kiosks for your practice.
Pros and cons of using kiosks for patient check-in
At this point, you've probably realized that patient check-in kiosks are excellent for streamlining your practice's front-office operations. However, as with any type of medical practice technology, they're not perfect. Read a summary of their pros and cons below.
The pros of patient check-in kiosks
Reduced front-office workload: Although it's easy to associate front-office staff with administrative tasks, their real duty is to be your practice's first point of contact for patients. Since patient check-in kiosks handle administrative tasks, your staff can focus on patient interactions instead. The result is a better patient experience that builds loyalty to your practice.
More consistent, low-error patient information: As mentioned earlier, patient check-in kiosks streamline the process of storing key patient information. The result is more accurate charts that you can generate faster. Plus, since all kiosk-generated information is typed rather than handwritten, there's no chance of you, your nurses or your front-office staff misunderstanding anything.
Shorter waits for patients: Checking in via paper at the front desk isn't only a burden on your front-office staff. It's also a lengthy process for patients, who often just want to see their doctors without any obstacles. Check-in kiosks expedite and simplify the process, leading to shorter wait times and a more pleasant experience for patients.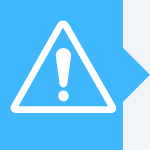 Good to know: Patient check-in kiosks don't just make registration and intake easier. They make both processes shorter, reducing patients' wait times. [Read related article: How to Choose Medical Software]
Quicker, easier payment capture: Never again will your front-office staff get that annoyed glare from patients when reminding them of their copays. Patient check-in kiosks collect copays before front-desk interactions even begin. That allows for more pleasant interactions on both sides. It also makes getting the money you're owed much easier.
Easier facility navigation: Although not always applicable to small medical practices, larger practices and hospitals benefit from the mapping features available with check-in kiosks. Their navigational features ensure patients go where they need to be and don't get lost. This experience is, of course, more pleasant for patients as well. It takes on extra importance in hospitals, where crowded hallways can be a major obstacle to patient care as nurses move patients between rooms.
A more modern feel: Patients are less likely to choose practices that  appear old and outdated. Patient check-in kiosks are unquestionably modern technology, and their mere presence in your practice – even before patients use them – adds an up-to-date feel to your space. With this modern aesthetic, you'll have an easier time retaining patients and impressing first-time visitors.
The cons of patient check-in kiosks
Potential for impersonal patient experiences: Although patients expect a modern experience at a medical practice, your technology use shouldn't come at the expense of making patients feel cared for. Don't use patient check-in kiosks to replace front-office staff interactions with patients entirely. Instead, follow kiosk check-in with a quick, friendly front-office conversation.
Technical difficulties: Even the best hardware and software are subject to downtime or other types of unavailability. In these moments, your facility may be unable to check patients in. If you don't have paper registration and intake forms on hand as a backup, you'll be at a standstill. Granted, this issue should rarely manifest given the advanced technology in most kiosks, but it's still worth preparing for.
Cost: Patient check-in kiosks can be expensive to install and set up. However, over time, their numerous benefits can lead to enough revenue to cover their initial costs. Plus, you know what's priceless? A modern, streamlined patient experience.
Patient kiosks can not only improve patient experience but also keep things moving efficiently, ensuring you can see as many patients as possible. They are a great addition for small and large healthcare organizations alike, provided you can effectively manage the maintenance needs and upfront investment.