Automation technology can save your company hours of manual labor.
The financial sector is one area where robotic process automation (RPA) is having an impact.
RPA can be used for finance tasks like bookkeeping and payment processing.
This article is for small business owners and finance professionals who want to learn about automation technology.
Over the last few decades, artificial intelligence has become a global industry that is impacting all facets of life. Robots now complete many mundane tasks for us, including vacuuming our living areas, mowing our lawns and painting cars. One area where automation can save thousands of man-hours is the financial sector. Robotic process automation – an emerging technology that helps streamline financial reporting – has many practical benefits.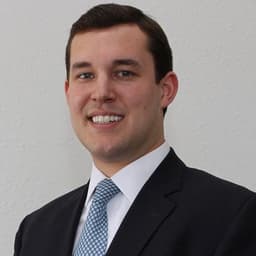 Dock Treece
Contributing Writer at businessnewsdaily.com
Dock David Treece is a contributor who has written extensively about business finance, including SBA loans and alternative lending. He previously worked as a financial advisor and registered investment advisor, as well as served on the FINRA Small Firm Advisory Board. He previously held FINRA Series 7, 24, 27, and 66 licenses.