Getting your small business noticed online takes more than a strong social media presence and an effective business website. To really garner interest and get your products in front of the billions of people surfing the web every day, you must embrace modern digital marketing and e-commerce growth techniques. 
But digital marketing isn't something you can manage on your own – you'll need a team to create an impact. One of the easiest and most effective ways to build a digital marketing team is to hire qualified freelancers. 
If you're interested in working with freelancers but not sure how to get started, freelancing platforms are an excellent option. We'll explore four top freelancing platforms that can help small e-commerce businesses and weigh the pros and cons of using these marketplaces. 
The 4 best freelancing platforms for e-commerce SMBs
Multiple players in the e-commerce world can help new businesses. Platforms like Shopify, WooCommerce and Magento have been around for years, with scores of small and midsize businesses using these online store-builders to start selling online. Of course, businesses can also sell on Amazon and eBay, which incorporate e-commerce tools. 
While these platforms make it relatively easy for newcomers to create online stores, eventually, e-commerce businesses will likely want to branch out on their own. When you do, a team of talented freelancers can help. 
Let's take a look at four freelancing platforms you can use to find talented freelancers and grow your business in 2022.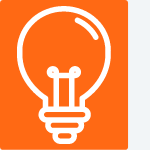 Tip: We rated Shopify as the best overall e-commerce software for small businesses. Read our in-depth Shopify review to see if this is the right e-commerce platform for you.
1. Fiverr is an excellent option for small, inexpensive projects. 
Fiverr was founded in 2010 and is currently headquartered in Tel Aviv-Yafo, Israel. The company has become a powerful force in the gig economy, with more than 830,000 freelancers offering services across 200 different categories. 
Fiverr's pool of freelancers can help with product research, photography, descriptions and Photoshop editing. The company's new marketplace features a dedicated e-commerce marketing hub for businesses that need help with digital marketing.
Fiverr is one of the best options for companies that want to start with small, inexpensive projects. You can request projects or services for as little as $5. 
2. Upwork offers streamlined freelancer communication.
Upwork is one of the best-known freelancing sites, thanks to its extensive network of freelancers. It's easy to sign up as a client; once your account is set up, you can post any jobs you need to be filled. Invite freelancers to apply for your job or wait and see who applies. 
One of the things businesses like about Upwork is that all communication with the freelancer is streamlined within the platform. Send messages, schedule calls and make payments directly within the app.
3. 99designs specializes in graphic designers.
Good design is essential for small businesses, especially new ones. Well-designed websites, logos, and marketing materials are crucial for branding and promotion. If you need help with design work, check out 99designs. The site connects businesses with graphic designers specializing in logos, graphics, website design and more.
There are two ways to get started on 99designs: You can use the site to find a designer you want to work with directly or shop around to see freelancers' ideas and portfolios. If you want to shop around, you can set up a contest where different designers submit ideas for your project. Then you choose the professional with whom you want to work.
4. Toptal offers a wide array of freelancing types.
Toptal is an excellent option for businesses looking for world-class freelancers. Use the marketplace to find top talent in finance, project management, design and software development.
The advantage of using Toptal is knowing you're only hiring exceptionally talented freelancers. Not just anyone can sign up as a freelancer on Toptal – freelancers must apply and be accepted to the platform. However, you'll have to pay higher rates to work with this level of talent.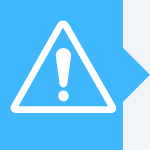 FYI: Toptal is a good option for companies with a relatively large marketing budget to spend on freelancers.
Pros and cons of using freelance platforms
Hiring freelancers can be an affordable way for small businesses on a limited budget to grow. These working arrangements are usually flexible and more affordable than hiring employees for full-time positions. 
A freelancing platform could be an excellent way to get started, but it's not right for every company. Like any business solution, it has both pros and cons.
These are some benefits of using a freelancing platform: 
You can fill open positions quickly.
You can try several candidates to find the right fit.
You can set up short-term projects.
You get access to a larger pool of candidates than you would if you were looking on your own.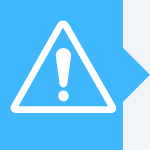 Did you know?: One of the benefits of using a platform like Upwork is that it offers dispute-resolution services. If you have a disagreement with a freelancer, the company offers mediation services to sort out the issue.
On the other hand, these are some downsides of using a freelancing platform:
You may have to pay fees to use the service.
The cost of hiring a freelancer on these platforms can vary greatly, so it might be hard to budget for.
You'll have less control over the working arrangement.
When to hire a professional instead of using a freelancing platform
Freelancing platforms offer a flexible arrangement that benefits freelancers and business owners. But in some circumstances, it may make more sense to find and hire a professional directly, particularly if you want more control over the working relationship. You may even want to consider hiring a marketing company to handle a broader range of marketing channels, including email marketing and text message marketing. 
When you directly hire a freelancer or a service, you can focus on quality control and request more extensive revisions. You can also train professionals according to your needs and communicate outside the freelancing platform. 
Andrew Martins contributed to the writing and research in this article.