The No. 1 reason people abandon a website after viewing just one page is that it's slow to load. 
If your site isn't quick enough, 53% of visitors will look for a similar retailer, while 39% will jump over to Amazon to find their products. 
Optimize your WordPress website by minimizing plug-ins, or consider an alternative website-building tool that prioritizes speed.
This article is for online store owners who want to increase their page load speeds to generate more leads and sales.
When it comes to anything internet-related, speed is paramount. Consumers expect immediacy and are less patient about waiting for the information they need and the transactions they want to make. 
Consumer impatience is even more evident when it comes to online shopping. In fact, the No. 1 reason people abandon a website after viewing just one page is that it's slow to load. If it takes three seconds for your page to load instead of one second, Google statistics show that the number of visitors who look at only one page will be 32% higher.
For e-commerce retailers engaged in fierce competition for consumer clickthroughs and sales, slow websites will cost a fortune. We'll explain more about the actual cost of slow websites, explore ways to speed up WordPress sites and look at some faster website-builder alternatives. 
Editor's note: Looking for information on e-commerce website design for your business? Fill out the below questionnaire to have our vendor partners contact you about your needs.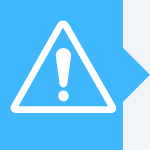 Did you know?: Aside from page-load times, essential factors to keep in mind for your website include ADA compliance and mobile website optimization.
How do consumers react to slow websites?
According to the latest Retailer Website Performance Report, 55% of people said they've been "very frustrated" by slow websites, while 37% reported "slight frustration." Even more dubious, 87% of shoppers told researchers that they wouldn't wait for a slow site to load.
Avoiding consumer frustration is crucial because 50% of online shoppers start their buying journey on Google. It takes a lot of effort to get a website to rank highly on Google, and losing sales due to slow loading times is a waste.
Your slow-loading website can even be a boon to your competition. The report found that if your site isn't quick enough, 53% of visitors will look for a similar retailer, while 39% will jump over to Amazon to find their products. 
Just as bad, 1 in 5 people will never come back to your site – and they'll post about their experiences on social media.
With all the ramifications of slow-loading web pages, it's crucial to find ways to optimize your loading times when you're building a website.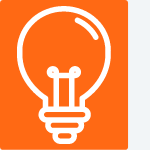 Tip: If you get a negative customer review of your business online, respond thoughtfully and personally. Personalized responses help boost customer retention in the long run.
How to optimize WordPress retail sites
WordPress is an open-source web-building platform that was released in 2003. Today, WordPress powers 70 million e-commerce shops.
WordPress was initially designed for bloggers. It now does much more, but its extensive features may cause slow loading times. Stack Overflow's annual Developer Survey found that WordPress was "the most dreaded platform" platform to use for developers (the people who write the code to optimize websites and run the databases that power them).
These are some of the main reasons developers aren't fond of WordPress:
Excessive code: Although WordPress has been updated many times since 2003, its foundations still lie in its original coding. Coding has gotten much leaner and more efficient since 2003, so the underlying WordPress code is often "bloated" compared to more recent solutions. This bloating leads to slower download times.
Plug-in compatibility: Plug-ins are small programs that improve performance or give WordPress additional functionality. Plug-ins add more code to the core database that powers a website, so WordPress must work harder to create a page. The more plug-ins there are, the worse performance gets.
Inflexibility: The WordPress back end and each available plug-in use code created by different developers. Often, plug-ins aren't compatible with each other. It may be cheaper to get a professional coder to write the database to power your website from scratch rather than shoehorning different apps together with bridging code. WordPress is free, but there are often hidden future costs to using it.
If you already use WordPress and want to speed up your retail website loads, try the following approaches:
Find a "minimizing" plug-in. Specific plug-ins reduce "bloat." While this approach can work to an extent, minimizing plug-ins are often more of a Band-Aid than a cure.
Delete excess plug-ins. Go to "Plug-ins" on your WP panel, and delete the plug-ins you don't use anymore. This reduces the work your website has to do to create a page. Junk data-removal plug-ins are also helpful to clean up waste code left behind after deleting unused plug-ins.
Find a faster web host. Specific web hosts, such as Amazon Web Services, use extremely fast servers, leading to much faster page downloads.
Enable caching. When someone visits your website for the first time, "caching" stores files like stylesheets, fonts and logos on their browser. Caching means they don't have to download the same files repeatedly for each additional page they visit. This can significantly increase overall page speeds.
Use a content delivery network (CDN). With a CDN, your website content is stored on multiple servers worldwide. Your website is delivered to clients from the server closest to them. CDNs are an effective solution for all companies, especially those serving multiple countries. 
Use fewer images and optimize them. Images take longer to download than text, so minimize your image use. When you use images, ensure you compress file sizes before uploading them to your media library.
Use gZIP compression. ZIP files take up less storage space than standard, non-compressed file formats. gZIP compression reduces the amount of data that must be sent when someone visits your site. 
Simplify HTML and CSS. HTML is the code that gives web pages their layout, and CSS is the code that dictates colors and fonts. Many WordPress page builders create far more HTML and CSS code than required. Plug-ins are available to simplify both.
Fix JavaScript issues. Placing JavaScript files inline rather than being called from an external CSS file reduces load time.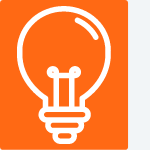 Tip: If you're in the market for a faster web host, check out our reviews of the best web hosting services to compare prices and features.
Faster website-builder alternatives
WordPress is not your only option for retail website creation when you want to start selling online. 
Versoly: Versoly is a drag-and-drop website and landing page converter that uses Amazon Web Services for super-fast page loading. Landing pages are conversion-driven web pages designed to increase ROI by boosting the number of leads or sales you get from your marketing campaigns.
HubSpot CMS: HubSpot CMS is a web-building tool designed explicitly for inbound marketing. Page speeds are good, and you can monitor lead generation and revenue generation from an intuitive control panel. (HubSpot CMS is part of the popular HubSpot CRM system. Read our HubSpot CRM review for more information.) 
Webflow: Webflow is a drag-and-drop CMS web-builder that is easy to learn and has very fast page speed times (finishing second in a benchmark test from DebugBear). Webflow offers many integrations with third-party apps; however, unlike WordPress, each plug-in is thoroughly tested by Webflow prior to release.
Ghost: Ghost advertises itself as the "fast, modern WordPress alternative, focused completely on professional publishing." With Ghost, users can build the same types of websites as WordPress. The company claims its websites download 19 times faster than WordPress.
Wix: Like Webflow, Wix is a WYSIWYG (what you see is what you get) editor you can use to create any type of website, including fully functional e-commerce sites. In the DebugBear speed test, it finished third, just behind Webflow.