It is relatively easy to become an Amazon third-party seller.
You need to make a number of decisions as you set up your account; many of them involve which fees you will pay.
Actively market your Amazon pages to ensure your success.
This article is for anyone considering selling products on Amazon.
As a major driving force behind the emergence of online sales, Amazon is one of the most popular e-commerce sites out there. While Amazon directly sells some products to consumers, third-party sellers account for a significant portion of sales on the platform. In the third quarter of 2021, around 56% of all goods sold on Amazon were from third-party sellers. Given that Amazon saw $24 billion in third-party seller service revenues as of the third quarter of 2021, there is a substantial market for small businesses on the site.
Selling on Amazon is relatively easy: You set up a seller account, list your products, and ship them either directly to the consumer or to Amazon, depending on the type of account you set up. While the overall process is simple, there are some important details to cover and decisions to make before you get started.
How to sell on Amazon
It takes only a few steps to set yourself up as a third-party Amazon seller.
This can be your personal Amazon login, or you can set up a new Amazon seller's account with your business email. In addition to your email address (and password, if you are using your personal account), you will need a credit card, government-issued ID, tax information, phone number and bank account.
Amazon breaks its Marketplace plans down into Individual and Professional. The Individual Selling Plan does not have a monthly subscription fee. Amazon will collect a 99-cent fee per sale, in addition to other standard sales fees.
The Professional Selling Plan has a monthly subscription fee of $39.99, but there is no per-sale fee. This plan, like the Individual Selling Plan, is subject to other Amazon referral and closing fees. Amazon recommends signing up for the Professional Selling Plan if you plan to sell more than 40 items per month.
3. Determine if you can sell your products on Amazon.
Amazon divides its product categories into two major groups: categories open to all sellers, and ones open only to Professional seller accounts. There are more than 20 open categories for selling on Amazon, where third-party sellers can list products without specific permission. The Professional categories require approval from Amazon to "help ensure that sellers meet standards for product and listing quality as well as other category-specific requirements." If you want to sell products in a professional category, you'll have to sign up for a Professional Selling Plan and get approval from Amazon to list your product.
4. Create your product listings.
You will need a product identifier such as a SKU, GTIN, UPC, ISBN or EAN. If you are selling a product that another seller already offers, some of this information will already be in place. Then, fill in the product details such as price, product condition, available quantity, shipping options, name, brand, description and keywords.
5. Decide how to fulfill your products.
Once you decide which plan is right for your business, you can either list your products and sell them directly to buyers or enroll in the Fulfillment by Amazon program. Selling directly to customers involves posting your products, making sales and then sending them to customers. You'll be responsible for the shipping and handling of your products, and your customer will always have additional shipping costs for the sale.
With Fulfillment by Amazon, you send your products to Amazon and it handles shipping to the customer. It also means your products are eligible for two-day delivery, free shipping and other Amazon Prime perks. Enrolling in Fulfillment by Amazon can make you stand out from other third-party sellers – customers want to use their Prime perks, and free two-day shipping can be a powerful purchasing motivator. Many Amazon sales experts recommend opting for Fulfillment by Amazon (FBA) unless it's financially impractical.
FBA is a great service, but it does come with fees. Amazon provides a full breakdown of its fulfillment fees, but the basic structure is also important to understand. Amazon will charge you a monthly inventory storage fee per cubic foot (75 cents per cubic foot from January through September and $2.40 per cubic foot from October through December for standard-sized products) and a fulfillment fee for each unit. These are flat rates per package and rates based on the size and weight of the package. Fulfillment fees start at $2.92 per package and can go up to over $150 for heavy special oversize packages.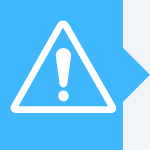 Did you know? Half of Amazon's American third-party sellers use Fulfillment by Amazon, according to Amazon's 2021 Small Business Empowerment Report.
Amazon also charges fees for referral and closing sales. It breaks down its fees by category, but just about every item will have a referral fee, and some items will have a closing fee. Referral fees are a percentage of the purchase price and range from 6% to 45%, depending on the type of product. Most referral fees are between 8% and 15%. Items such as software, video games, videos and music also have a closing fee of $1.80.
How to market your business on Amazon
Now that your Amazon store is set up, people can buy from you on the site. But if you wait until potential customers stumble upon your product listings, you are not going to be successful. Here's how to market your business to attract some of Amazon's hundreds of millions of users to your product pages.
Use sponsored ads.
When you buy a sponsored ad, Amazon displays your product information on shopping results pages or competitive product detail pages. These are pay-per-click ads, meaning you pay for traffic to your product page. If your product's description, pictures, shipping, and price are compelling, you have a good chance of getting a sale. There are several types of Amazon advertising.
Sponsored products: These are ads for individual products displayed on shopping results pages and product detail pages.
Sponsored brands: This shows your brand logo, a custom headline and several of your products on shopping results pages.
Sponsored display: This takes the form of banner ads, both on and off Amazon's site, that help you reach your target market.
Optimize your listings for SEO.
Amazon has its own internal search engine, and when your product listing has the keywords Amazon users are searching for, your page will climb the rankings. Research and use resources such as the Scope keyword tool to tell you what terms Amazon shoppers are searching for. Then use those keywords on your page in titles and descriptions. Relevant Amazon listings will also show up when people use general search engines like Google.
Promote your listings on blogs, videos and social media.
Promoting your Amazon listings on YouTube, TikTok, your blog, or any other social media platform can drive traffic and sales. While social media followers dislike straight product promotions, you can get some subtle visibility with the following tactics:
You can also harness the power of influencer marketing by developing a relationship with an influencer in the demographic for your product and asking if they would review or recommend it to their followers.
Manage your reputation and reviews.
Having better reviews than a competing product can make all the difference, so work on getting a high number of reviews and the best possible star ratings. Make sure your item description is accurate, provide excellent customer service, and immediately respond to and resolve customer complaints. Many Amazon sellers proactively reach out to all customers thanking them for the sale and reminding them to leave a review.
Customer reviews also impact your seller rating, along with factors such as your response time to customer inquiries, on-time shipping (if you are not using FBA), chargebacks and order accuracy. Amazon uses your seller rating to determine how often your products get exposure, and customers use it to decide between you and your competitors.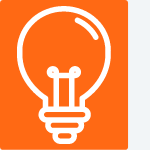 Tip: To learn more about selling with Amazon, watch videos on a variety of topics from Amazon's Seller University.
Setting yourself up to sell on Amazon is a straightforward process. It's important to expand your retail operations wherever possible, especially when you can access Amazon's huge audience. Creating a Marketplace account can also be a great way to connect with Amazon's Storefronts program, which focuses on fostering small business growth.
Jennifer Dublino contributed to the writing and research in this article.