Owning a franchise is a great way for budding entrepreneurs to start their own business.
Buying a franchise is often seen as prohibitively expensive, but you can get started for less than $10,000.
Franchises are expected to grow in the coming years, supporting over 8 million workers.
This article is for prospective business owners who are interested in owning a successful franchise.
While some well-known franchises are notoriously expensive, buying a successful business doesn't have to cost millions – some only cost a few thousand dollars. Here are 50 franchise opportunities with minimum initial investments ranging from $3,750 to more than 1 million.
$24,999
Cruise Planners: Cruise Planners is the nation's largest home-based travel agency business. Travel agents work from home and sell packages such as cruises, vacations, travel insurance, and car rentals. The initial cost begins at $10,995, which includes a six-day, in-person training session in Fort Lauderdale, Florida.
Jazzercise: Love fitness and fun? Consider becoming a Jazzercise franchise owner. With studio space, sound equipment, and a love of dance and great music, you can teach Jazzercise classes to your local community. The initial investment costs range from $3,750 to $21,750.
Vanguard Cleaning Systems: Vanguard Cleaning Systems offers short- and long-term commercial cleaning services to more than 15,000 commercial locations. It has been recognized on Entrepreneur's Franchise 500 list and by the World Franchising Network. The initial franchise fees range from $5,500 to $36,600.
$25,000 to $49,999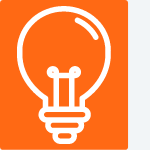 Tip: What small business should you open? Learn how to choose the right franchise with these tips, or read our step-by-step guide on how to start a business. We've also outlined the best business ideas to start this year.
$50,000 to $74,999
$75,000 to $99,999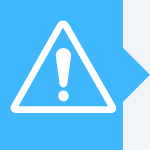 Did you know? According to Forbes, franchise employment was projected to grow by more than 10% to nearly 8.3 million workers in 2021.
$100,000 to $249,999
$250,000 to $499,999
$500,000 to $999,999
Dogtopia: Founded in 2002, Dogtopia is a dog day care, boarding, training and spa facility. Each facility averages 6,000 to 8,000 square feet and is designed to provide dogs and pet owners with the best experience by reducing odors, noise level, illness, and accidents. With more than 180 locations across North America, the brand continues to expand through franchising with successful entrepreneurs. Initial investment is estimated at $668,298 to $1,444,264.
The Goddard School: The Goddard School is a licensed preschool franchise that offers year-round programs for children. It currently has 570 locations across 39 states. Goddard Systems Inc., the franchisor of The Goddard School, currently has franchises throughout the U.S. with an onsite owner, an education director, and a faculty trained in early childhood education or childhood development. Typical investments range from $698,300 to $873,600.
ZIPS Dry Cleaners: ZIPS Dry Cleaners was founded in 1996 and began franchising 10 years later. Its business model is based on a concept of dry cleaning that is ready for pickup the same day for a flat price. Total costs range from $729,700 to $1,290,000.
$1M+
Sean Peek contributed to the writing and research in this article.