To attain CRM certification, applicants must pass an exam. Hours of training are usually required to do so.
CRM certifications and training allow companies to increase their digital presence, have a competitive edge and increase engagement.
The need for CRM specialists continues to grow year after year. Getting certified can help secure job placements and increase career advancement opportunities.
This article is for business owners and individuals who want to improve their business and career path by completing CRM certifications and training.
Customer relationship management (CRM) takes customer service to a whole new level. Modern CRM software uses technology and automation to find and interact with leads and customers. Leveraging CRM software can help a company engage with its customers to build trust and provide necessary products and services.
Editor's note: Looking for the right CRM solution for your business? Fill out the below questionnaire to have our vendor partners contact you about your needs.
Current CRM certification courses are available through academic institutions, professional affiliates and massive open online courses. Topics can include CRM optimization, automation, marketing strategies, product management, business to business (B2B), business to consumer (B2C) and networking. According to certification course provider Simplilearn, IT professionals with one Salesforce certification on their resume can expect as much as a 40% pay increase.
What are CRM certifications and training?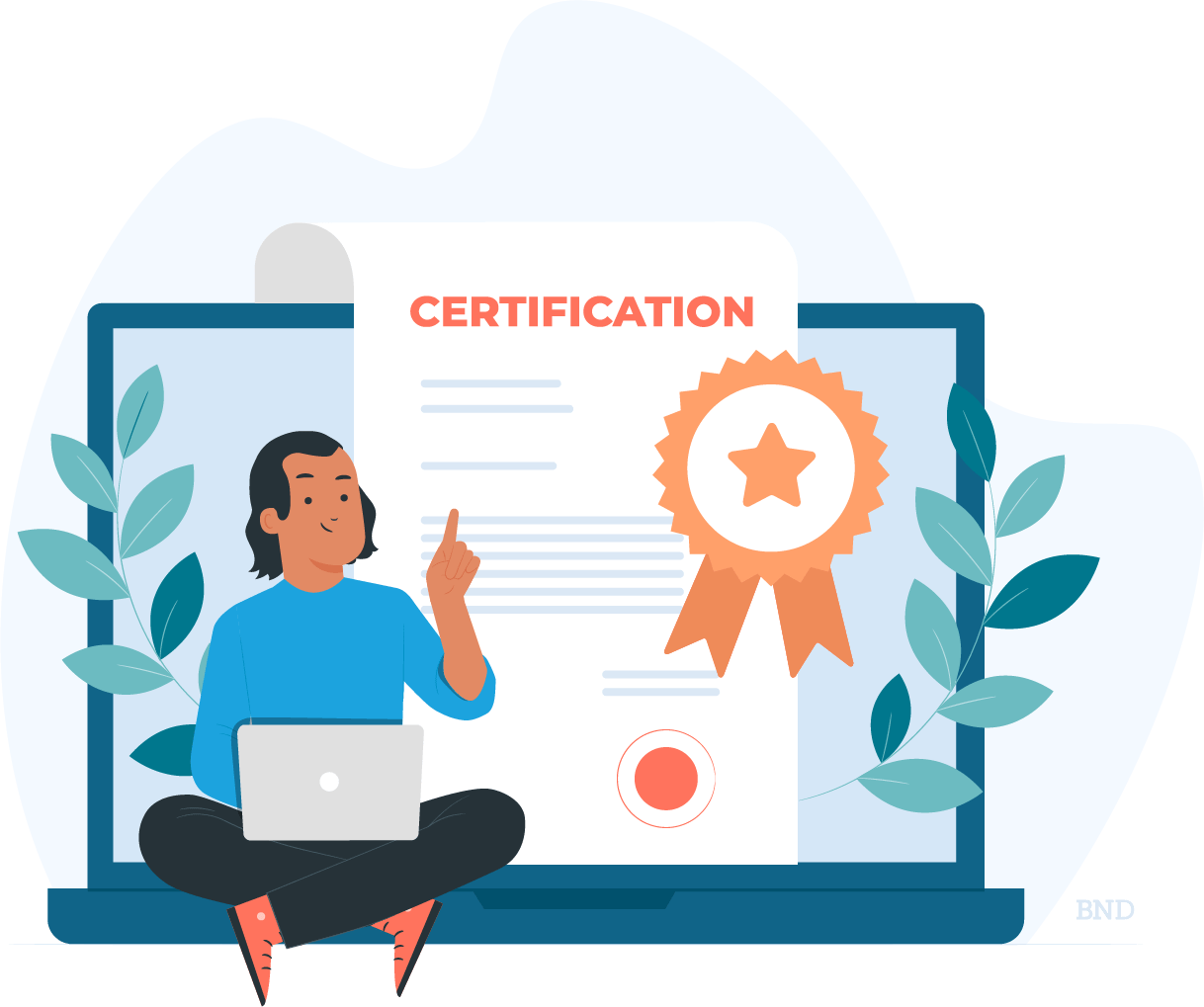 CRM certifications can enhance your skills by requiring you to complete advanced CRM software training. Some certifications are built with courses and require you to pass exams; others are for status only. Completing CRM certifications and training can demonstrate commitment, present new job opportunities and increase pay.
Why are CRM certifications and training necessary?
To compete globally, companies benefit from increasing their digital presence. Utilizing a CRM tool improves the B2C and B2B relationship and allows companies to engage and thrive. Because companies are encouraged to focus on detailed digital strategies in which CRM is vital, businesses are looking for CRM-certified employees to help them move forward in the e-commerce space.
Who should get CRM certified?
While all departments can benefit from CRM training, it is especially relevant for sales, marketing and IT team members. In addition, recent high school graduates and college students can stay competitive in the job market by becoming CRM certified.
Recent high school graduates and college students
Want to score a higher-paying job quickly? As CRM specialization jobs are in high demand, high school graduates and college students can get a competitive edge by learning CRM before entering the professional workforce.
Sales professionals
Sales teams work with a CRM platform for lead tracking and follow-up. Detailed customer data gathered and stored by a CRM improves lead scoring and speeds up conversions.
Marketing professionals
Because marketing requires quality leads to drive a return on investment, a robust CRM is crucial to a marketing team's success. The CRM can help marketing professionals quickly visualize data, as well as identify lead patterns, potential customers and pain points that your business's products or services may solve.
IT professionals
IT can work with sales and marketing to customize the CRM to specific needs, industries or internal policies. Using a CRM, IT teams can onboard, maintain and provide professional support to employees. CRM certification is often required for IT professionals, as the training is standard for the industry.
CRM certification can give recent high school graduates and college students a competitive edge when they enter the job market.
CRM certificate vs. certification
Though a CRM certificate and a CRM certification sound like they may be the same, there is a difference. A CRM certificate is earned in a school setting, whether in person or remote, and resembles an academic degree. A CRM certification, by contrast, is earned through industry-based performance tests, regardless of where you learn the information.
7 best CRM certifications
The following CRM certifications are found regularly in job listings and are globally recognized and easily accessible for most people:
Microsoft Dynamics 365
As a top competitor to Salesforce, Microsoft Dynamics 365 offers certification levels ranging from fundamental to advanced. The platform can provide courses on sales, finance, operations and customer service. Professionals can choose to complete a CRM certification or an overall fundamentals course. For CRM certification, IT professionals must pass exam MB-910: Microsoft Dynamics 365 Fundamentals (CRM).
Who is it for?
Dynamics 365 is for IT consultants who specialize in enterprise resource planning (ERP) and material requirements planning (MRP).
Skills needed
Describe Dynamics 365 Marketing (10% to 15%)
Describe Dynamics 365 Sales (15% to 20%)
Describe Dynamics 365 Customer Service (15% to 20%)
Describe Dynamics 365 Field Service (15% to 20%)
Describe Project Operations (15% to 20%)
Describe Shared Features (15% to 20%)
Pricing
Pricing starts at $99.
Length of certification
Microsoft certifications don't have a hard expiration date. Instead, the certification is valid as long as the product is available on the market.
HubSpot Academy
HubSpot offers multiple certification courses, including in CRM, CMS, sales and reporting. Lessons can take approximately one hour to over six hours to complete.
Who is it for?
HubSpot has a proprietary CRM certification program in which you watch online course videos with periodic quizzes. Most certification exams also require you to complete additional practical marketing exercises.
Skills needed
HubSpot CRM-specific training
Practical marketing experience
Pricing
Certifications are free, but some advanced options require a HubSpot Professional or HubSpot Enterprise account. A HubSpot Professional account starts at $800 per month.
Length of certification
Certification length varies from 13 to 25 months.
Marketo Engage by Adobe
Marketo Engage is a tool designed to help marketers create and implement personalized emails and media. The platform is part of the Adobe Experience Cloud.
Who is it for?
Marketo Engage is a good fit for professionals who work in marketing automation, such as email marketing professionals, media managers and marketing managers.
Skills needed
The required skills depend on the level of certification you are seeking.
Entry level:
Basic knowledge of marketing automation
Three to six months of marketing experience
Three months of experience using Marketo software
Advanced level:
One to two years of marketing experience
One year of hands-on experience with Marketo
Completion of the Marketo MCE Prep Course
Pricing
The entry-level certification is $95, and the advanced level costs $225.
Length of certification
The exam is valid for two years.
NetSuite Administrator
As a customizable CRM, Oracle's NetSuite is geared toward large businesses and includes multiple tools, such as ERP, financial management and inventory management capabilities.
Who is it for?
NetSuite certification is for professionals who routinely work with Oracle's customer database. NetSuite's consultants can gain additional clients with the NetSuite Administrator certification, especially those who help customize enterprise CRM and ERP. IT professionals can also benefit from a NetSuite certification.
Skills needed
CRM customization
ERP customization
Financial management
Inventory management
Pricing
This certification costs $250.
Length of certification
Individuals who complete the NetSuite certification will need to get recertified by passing an exam every three years.
Salesforce Administrator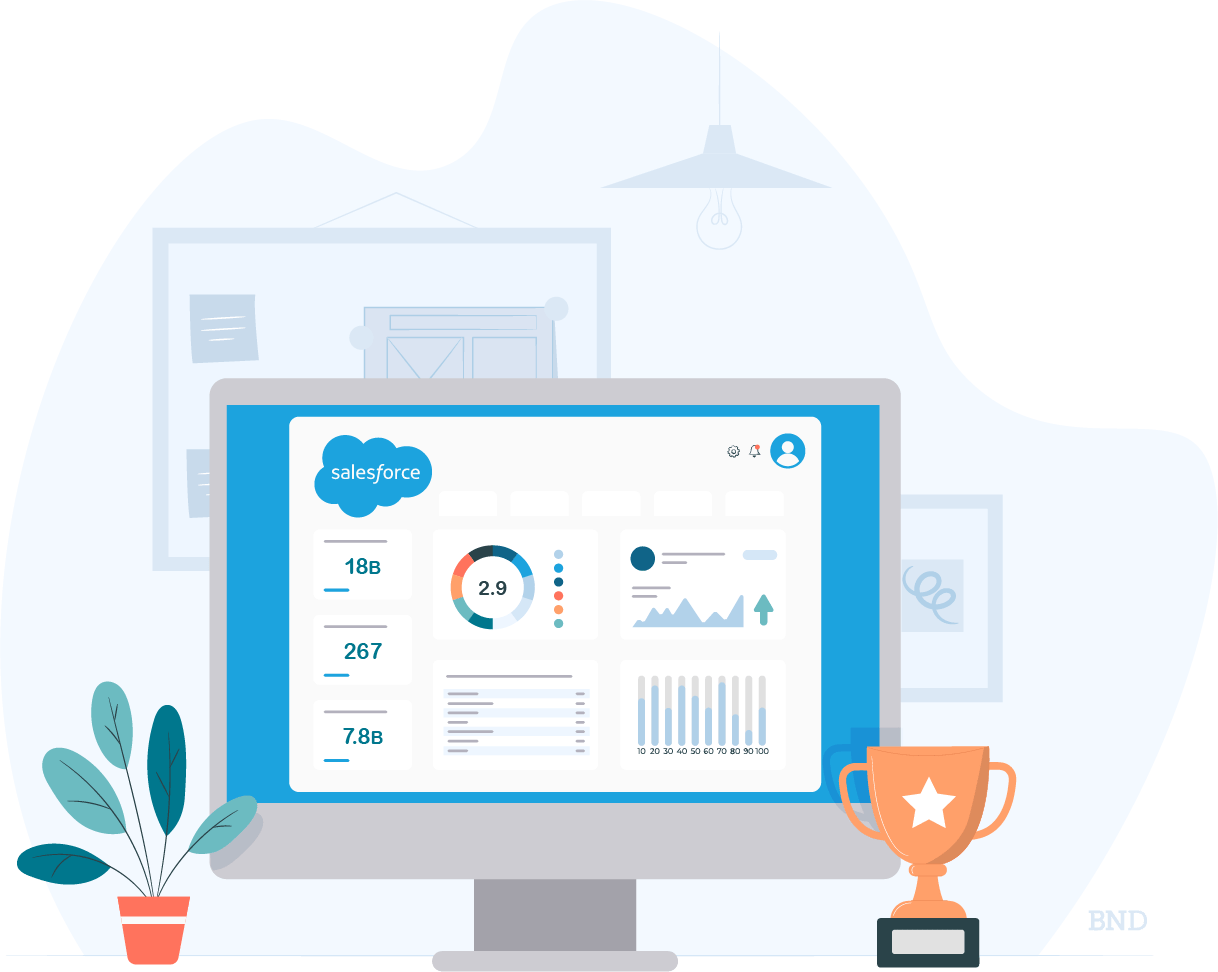 A Salesforce certification is a globally accepted credential. You can use the certification to compete for jobs and promotions as a Salesforce expert, stay informed about Salesforce feature updates and climb the corporate ladder.
Who is it for?
Any business professional who uses a CRM regularly can benefit from a Salesforce Administrator certification. These roles may include benefits administrators, developers, architects, marketers and consultants.
Skills needed
Salesforce Certified Administrators:
Administrator (six to 12 months' experience recommended)
Advanced Administrator (12 to 24 months' experience recommended)
Salesforce Certified Platform App Builder (three to six months' experience recommended)
Salesforce Certified Architects (more than five years' experience recommended):
Application Architect
Data Architecture and Management Designer
Development Lifecycle and Deployment Designer
Identity and Access Management Designer
Integration Architecture Designer
Mobile Solutions Architecture Designer
Sharing and Visibility Designer
System Architect
Technical Architect
Salesforce Certified Consultants:
Community Cloud Consultant (two to five years)
Field Service Lightning Consultant (two to five years)
Marketing Cloud Consultant (12 months)
Pardot Consultant (12 months)
Sales Cloud Consultant (two to five years)
Service Cloud Consultant (two to five years)
Salesforce Certified Developers:
Commerce Cloud Digital Developer (three to six months)
Platform Developer I (three to six months)
Platform Developer II (two to four years)
Salesforce Certified Specialists:
CPQ Specialist (six to 12 months)
Marketing Cloud Email Specialist (six to 12 months)
Marketing Cloud Social Specialist (six to 12 months)
Pardot Specialist (three to six months)
Pricing
Pricing ranges from $100 to $6,000.
Length of certification
Professionals must maintain Salesforce certifications annually to keep up with the software's new feature releases (three updates per year). You must complete a Trailhead maintenance module every year to maintain your certification.
Zendesk
Zendesk provides certifications for CRM and available support tools. Certification options include Zendesk Support Administrator, App Developer I, Guide Specialist, Explore CX Analyst, Chat Specialist and Talk Specialist.
Who is it for?
Zendesk certification is for sales professionals, customer support staff and small business administrators. Zendesk also encourages its users, partners and employees to complete certification.
Skills needed
For the most common certification, Zendesk Support Administrator, you need to have at least three months of experience as a Zendesk Support Administrator and complete the relevant practice exam. Zendesk lists the specific skills and training needed for other Zendesk certifications on its website.
Pricing
Pricing starts at $350.
Length of certification
A Zendesk CRM certification lasts one to two years. After that, Zendesk will notify you when you need to recertify. For every recertification, you must take a new exam and pay an additional fee.
Zoho CRM
Zoho CRM offers a Certified Consultant certification; Zoho offers this free designation for users who exemplify excellence with clients while working within Zoho's CRM. While the certification does not have the same recognition as Microsoft, HubSpot or Salesforce, it can be an avenue for Zoho users to generate revenue by providing CRM consulting.
Who is it for?
Zoho CRM certification is best for Zoho users who are interested in providing CRM consulting services for small businesses.
Skills needed
You should have proof of expertise in consulting with small business clients and hands-on experience with the Zoho CRM platform. You need at least three consulting clients that pay for Zoho CRM and pay you for Zoho CRM consulting. Once you have met this requirement, you can fill out this online form. When Zoho approves your business, Zoho's website will list your business as a Zoho CRM Certified Consultant.
Pricing
Zoho CRM certification is free.
Length of certification
Once you are approved as a Zoho partner, your certification lasts as long as you are in good standing with Zoho.
Although some CRM certifications are free, expect to spend a few hundred dollars for training and exams. CRM certifications are available for all experience levels.
Is CRM certification right for you?
Although the seven certifications above are great options, you will ultimately need to align your credentials with the career and promotion opportunities that interest you. Ask yourself these questions to determine whether CRM certification is right for you:
Will a CRM certification benefit you? If you are investing your own time and money, weigh the pros and cons of a CRM Will the accreditation make you more competitive in the job market? Is a promotion available after you become certified?
Which CRM platform would you be using? First, choose a CRM if you have not done so already. If you are already using a CRM, start with a certification for that specific platform. Not sure where to start? The top certificate is Salesforce Administrator. You will also have multiple job opportunities by getting certified with HubSpot, Zendesk CRM or Dynamics 365.
How much time and money are you willing to spend? Make sure you can invest both money and time in a CRM certification. If you are already working with a CRM, will your employer help with the cost as a business expense? Before starting a CRM certification program, you should research the requirements and prepare for additional expenses, such as training, study guides and recertifications.
Are you in need of new, marketable skills? If you become certified, you can seek out opportunities that allow you to use your advanced CRM knowledge. Increasingly, CRM skills are becoming a requirement among relevant job listings, so getting certified helps vet your expertise to recruiters. If you are in a dead-end career or haven't been successful in the job market, certification in a popular CRM can provide lucrative opportunities.
Do you already have hands-on experience? Although CRM certification is becoming an increasingly valuable credential, remember that companies still prefer to hire employees with hands-on CRM experience. Therefore, rather than being just a line on your resume, CRM certification should supplement your real-world experience.