A 401(k) is an employer-sponsored savings plan that companies can offer to help employees save money for retirement.
Small businesses have always been permitted to set up a 401(k) plan for their employees, but tax incentives and other changes make a startup 401(k) plan more attainable.
Small business owners should look at a variety of factors, including fees, transparency and account-holder services, when shopping around for a startup 401(k) plan provider.
This article is for small business owners who want to understand the basics of startup 401(k) plans.
Until recently, many small businesses shied away from offering a 401(k) plan to their employees based on financial constraints and other concerns. Fortunately, startup 401(k) plans now lie within easier reach, thanks in large part to legislative changes and the increased availability of small business 401(k) plans. If you're considering offering a 401(k) retirement savings plan to your employees, it's essential to understand what they are, how they work and how to go about starting one.
Editor's note: Looking for the right employee retirement plan provider for your business? Fill out the below questionnaire to have our vendor partners contact you about your needs.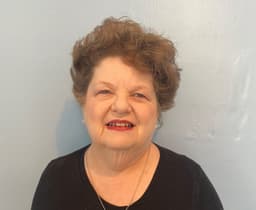 Julie Ross
Contributing Writer at businessnewsdaily.com
Julie Ritzer Ross is an award-winning writer and editor with 40 years of experience covering a variety of industries, including retail, hospitality, professional services, payments, healthcare and business travel. She has written about B2B-focused topics such as recruiting and hiring, paid time off, employee benefits and business credit.