Not every business needs to partner with a marketing agency, but third-party firms can help companies with minimal marketing experience.
If you do hire a PR expert or agency, give them enough access to understand your business and its culture.
If your business would benefit from outside help to better engage with your audience, outsourcing may be worthwhile.
This article is for business owners considering outsourcing marketing and PR tasks.
When dealing with marketing and public relations (PR) efforts, small businesses can feel lost. There are dozens of social media platforms, traditional marketing opportunities, digital marketing firms, SEO experts and other sources of information to consider. Unfortunately, the number of channels and resources are overwhelming. It may seem easier to outsource PR and marketing tasks to take that burden off your plate.
Although there are clear benefits to outsourcing these initiatives, there are also drawbacks to letting an outside entity handle your marketing and PR. If you're wondering whether or not to outsource these business affairs, consider both sides of the equation before making a decision.
Pros of outsourcing marketing and PR
Let's start with the positives. There are many worthy reasons to outsource PR and marketing tasks. Small business owners shouldn't feel bad if they elect to do so instead of hiring a social media manager, marketing coordinator or any other in-house employee. There's nothing wrong with needing outside help.
"Of all the marketing activities to outsource, PR would be top of my list," said Mark Allwood, CEO of GlobalX UK. "What a lot of small business owners don't realize is that the majority of the work done by PR agencies is beneath the surface. PR is not just about big ideas and expert copywriting. In order to successfully secure coverage, agencies are continually adding to their network of journalists and contacts. They do this every day, and it's not something a small business owner or an internal marketing manager has the time to dedicate themselves to."
Below are more reasons you might want to outsource your company's marketing and PR efforts.
You can focus on your business responsibilities.
The most obvious positive to outsourcing anything, including marketing and PR, is regaining time to focus on other business responsibilities. If you're a local food store owner, you likely enjoy cooking and talking in your establishment with customers. You probably don't want to spend all day scheduling Facebook posts or reaching out to local news organizations for potential media coverage. When you outsource your public relations, someone else handles those duties while you focus on what you do best.
That doesn't mean you won't be involved in the process of brainstorming social media campaigns or monitoring PR efforts, but outsourcing the time-consuming tasks means you won't have to handle all the small parts of running successful campaigns. For some executives, that's a dream come true. Still, small business owners should maintain some connection to the PR firm or marketing agency they hire, as it's important to oversee these processes.
"[Outsourcing] doesn't mean an entrepreneur should blindly hand off projects – it's essential the entrepreneur learn the basics first so they can have an intelligent and informed conversation about what their specialist is doing for their business – but it's OK to hand off projects that go beyond what an entrepreneur can effectively do for themselves," said K.M. Robinson, a social media marketing educator.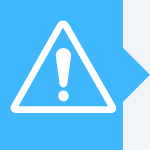 Did you know?: There are other business areas where companies should weigh the benefits of outside help. Consider the best HR outsourcing companies, outsourcing shipping and outsourcing to a call center for customer service assistance.
You can earn more media attention.
If you hire the right PR agency, your business will likely generate more media attention than if you were to go it alone. Publicity firms know what they're doing better than most business owners, and they can craft story pitches to media outlets that get your company in the news. Positive news stories are a free way to reach customers.
While this is a nice concept, it hinges on hiring credible PR agencies that create good media pitches. Some publicists develop pitches that aren't suitable for certain publications. Those efforts can easily be ignored or may even annoy some media outlets. You don't want to be in that situation.
That said, PR firms can also help with customer service endeavors, which may include interacting with media sources. Answering journalists' questions so you don't have to can be a valuable service provided by some marketing firms.
Experts can solidify your marketing strategy.
Small businesses sometimes need help defining exactly who their target audience is. Determining the right audience allows a company to create a sound marketing strategy, rather than guessing at what will attract and engage customers. Outsourcing marketing services lets you work with professionals who can help you narrow down your audience and strengthen your overall marketing strategy.
"Surprisingly enough, a lot of small businesses need some help in being able to identify who their audience really is," said Karen Swim, president of Solo PR Pro. "I'm always shocked by that. They have this fuzzy idea, or they have this really precise idea, or they think that they're supposed to be all things to all people. Having an expert come in and really help you to define that can be so valuable, and it can allow you to be more effective with your resources."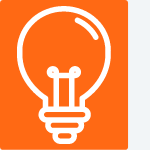 Tip: Figure out who your target customer is to save money on weak and off-base marketing efforts that primarily reach uninterested consumers.
Cons of outsourcing marketing and PR
While there are clear benefits to outsourcing marketing and PR affairs, there are downsides to consider before making a decision.
It can be costly.
If you outsource marketing tasks rather than doing them yourself, you will pay for that help. The best PR firms and marketing experts aren't cheap. For some businesses, the potential rewards of successful campaigns aren't enough to warrant outside help. Companies with smaller objectives might not need extensive PR and marketing assistance, so outsourcing may not be a beneficial use of money.
On the other hand, the cost of outsourcing isn't much different from hiring an in-house marketing manager. It's also worth noting that you might look at spending on outsourcing as an investment into your business, rather than another expense.
"What you're actually doing is investing to gain money," Swim said. "It's a big mistake to neglect it, feeling like it's an expense that doesn't have a tangible benefit. Public relations and marketing efforts absolutely can help you to drive bottom-line dollars."
You can do the work yourself.
Don't outsource for the sake of outsourcing. If you can do the work effectively on your own, do it. If you can't, consider third-party assistance. Some business owners would rather handle these matters personally because they actually enjoy marketing and being creative with their team members rather than bringing in an outside party.
"In our case, at this stage, the cons outweighed the pros significantly," said Amy Finlay, co-founder of Edinburgh IFA. "As a result of taking on the tasks in-house, we have developed lots of additional marketing and PR ideas that we probably would never have thought of had we outsourced. Outsourcing just wouldn't have allowed us to come up with the ideas, and constantly having to run these ideas and plans by someone outside the company would've been a real pain logistically."
If you love marketing and PR and understand how to run marketing campaigns successfully, it probably doesn't make sense to partner with a third party. Hiring outside help might even hurt your business. Outsourcing works best for companies that need additional guidance in this area, are short on time, or simply don't have qualified team members to tackle these kinds of initiatives.
There may be cultural challenges.
One of the biggest downsides to outsourcing is that an outside expert doesn't know your company like you do. It's easier for you or a member of your team to create ideas related to your business than it is for someone who barely knows what your organization does.
If you decide to collaborate with a professional anyway, find an expert who will take the time to learn about your business and your company culture. You want all of your marketing and PR campaigns to reflect your company's values, which a third party may not be able to accomplish.
"There can be some challenges if the proper outsourced partner isn't a great cultural fit to the business," said Eric Dahl, a marketing consultant. "When messaging your audience, capturing the authentic voice of the business is mission critical. I've seen times when the outsourced PR or marketing partner has fallen flat in doing that. Therefore, the vetting process for outsourced talent must be adequate; otherwise, the cost and efficiency benefits won't make any difference."
Educating a marketing firm or public relations agency about your business is like onboarding a new hire. Take the necessary measures to ensure they can do the job well. If they're representing your business, make sure they can portray your brand accurately and professionally.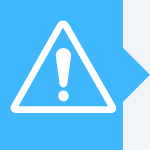 Did you know?: If local marketing is important to your business, your PR team – whether in-house or outsourced – should be familiar with the media landscape in your area. National publicity firms may not be the best match for such initiatives.
The difference between marketing and PR
Marketing and PR are often talked about in the same breath because they both spread the word about your business. But they're not quite the same thing. If anything, PR is part of marketing. Understanding these nuances is vital when evaluating whether or not you need outsourced assistance.
PR is the strategic use of press releases, individual pitches, events and community engagement to earn attention. This attention can come from traditional media, social media influencers or any entity whose commentary can shape your company's reputation. Marketing is more focused on promotion than reputation. Its goal is to directly emphasize your products and services to drive sales. PR builds the backdrop against which you market your company.
There are also differences between advertising, marketing and PR, even though the terms are sometimes used interchangeably. Public relations is about earned media – getting coverage you don't pay for, even if you're paying an expert or team member to help achieve it.
Where does online reputation management enter the picture?
The notion of PR as a reputation-based approach might bring online reputation management (ORM) to mind. That's a fair point, as the two do go hand in hand, but they're not quite the same. 
Where PR is about building your reputation, ORM is more about eliminating any negative information. That can mean elevating positive coverage online to bury negative attention or gathering great customer reviews via online platforms. It doesn't involve pitching journalists or planning events – that would be PR, which, again, is a form of marketing.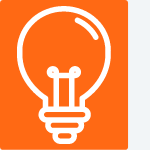 Tip: Restaurants benefit from mobile POS systems because they are easy to use, allow for quick checkout, and enhance customer service.
Tip: Read our reviews of the best online reputation management services to learn more reasons your business might benefit from ORM.
In-house vs. outsourced marketing and PR
An outsourced marketing firm can act as a full-time employee, although you don't have to offer health insurance and other perks to contracted workers. Independent marketing and PR agencies can help your business garner the attention needed to increase sales, especially if you need guidance as you create social media and public relations strategies. On the other hand, not every business needs outsourced help. Paying for an expert, whether they work in-house or not, should only be done if they can provide you with value that moves your business in the right direction.
To achieve success as a small business, you must make the most of your resources. Entrepreneurs need to make good use of the resources at their disposal, and sometimes outsourcing best uses those resources. It's not easy to create an effective PR strategy alone. Many companies find that using a marketing agency makes the process easier. Learn more about outsourcing for your business.
Max Freedman contributed to the writing and reporting in this article. Source interviews were conducted for a previous version of this article.