In its most recent Small Business Empowerment Report, Amazon named Nebraska, South Dakota and Delaware as the American states with the fastest-growing small businesses. 
This accelerated growth is the result of small businesses embracing online sales and digital technology. 
Some of the fastest-growing industries are home remodeling, sustainability, pet services and digital fitness.
This article is for small business owners who want to stay on top of business growth trends and evaluate opportunities across the U.S. 
Data from Amazon, Intuit, CNBC and other sources pinpoints the states and cities with the fastest-growing small and midsize businesses in the U.S., taking online selling into account. This guide will help owners evaluate business opportunities and see growth trends across U.S. states. 
The fastest-growing states, according to Amazon
Online retail giant Amazon's 2021 Small Business Empowerment report revealed that Nebraska, South Dakota and Delaware are the three states where small and midsize businesses have grown the most year over year. This data looked specifically at Amazon's third-party sellers.
More than half of the items sold via Amazon.com come from nearly 2 million SMBs. Amazon restated its commitment to helping its selling partners reach more customers, create jobs, and boost profits through dedicated programs and storefronts. 
Amazon's report also shared that the company saw a 45% increase in third-party online sellers as the COVID-19 pandemic forced many small businesses to embrace online selling while enduring physical store closures. 
"We continue to be inspired by our sellers' entrepreneurial spirit, resourcefulness and creativity, especially as we all persevere through the COVID-19 pandemic," said Dave Clark, CEO of Amazon Worldwide Consumer.
Amazon has sellers in all 50 states; 46 states have more than 1,000 sellers, and 27 states have more than 5,000. Amazon's report named Delaware, Florida and Utah as the states with the highest number of sellers per capita. 
These are top 10 states with the fastest-growing sales year over year: 
Nebraska (60% growth)
South Dakota (40% growth)
Delaware (35% growth)
Iowa (33% growth)
Kansas (32% growth)
Washington (29% growth)
West Virginia (28% growth)
Arizona (27% growth)
South California (27% growth)
Connecticut (25% growth)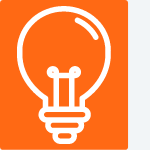 Tip: Wherever you choose to start your business, become familiar with federal and state labor laws and compliance requirements in that state.
Intuit's survey of the fastest-growing cities for small businesses
Intuit took a more granular approach, revealing the fastest-growing cities for small businesses, considering factors like population growth, startup survival rate and funding. 
Its survey of small business owners also revealed that entrepreneurship is on the rise and will continue to flourish, predicting that 17 million new businesses will be created in 2022. 
Intuit cited these cities as the fastest-growing for small businesses: 
Apex, North Carolina
Bentonville, Arkansas
Folsom, California
Elk Grove, California
Minnetonka, Minnesota
Alpharetta, Georgia
Bronx, New York
Atlanta, Georgia
Marietta, Georgia
Philadelphia, Pennsylvania
What are the top states for small businesses?
When determining the states most suitable for small business success, the results vary depending on the source and scope of the investigation.
CNBC's 2021 listing of America's top states for business evaluated states on 85 metrics across several categories:
Cost of doing business
Infrastructure
Life, health and inclusion
Workforce
Economy
Business friendliness
Access to capital
These are the top 10 states for small businesses, according to CNBC's survey: 
Virginia
North Carolina
Utah
Tennessee
Georgia
Minnesota
Colorado
Washington
Ohio 
Top business-friendly states
Interesting, the states with the fastest-growing small businesses aren't necessarily the most small-business-friendly states. Thumbtack's annual Small Business Friendliness survey asked SMB owners how easy or difficult it was to start and run a business in their home city and state. 
These were the 10 states rated most business-friendly: 
Maine (A+)
New Hampshire (A+)
South Carolina (A+)
Florida (A)
Georgia (A-)
Kentucky (A-)
Maryland (A-)
Arkansas (B+)
Hawaii (B)
Texas (B)
Washington (B)
What are the fastest-growing small business industries in 2022?
According to QuickBooks survey data, the number of small businesses is soaring, with as many as 17 million new businesses projected to launch in 2022. The research shows that three out of five respondents want to launch their own company, and for 20% of them, 2022 is when it will happen. 
While most industries are experiencing growth, some are growing particularly fast. 
1. Home remodeling
While the construction industry took  a hit during the pandemic, it made a spectacular recovery by 2022. Additionally, the resilient real estate market and a growing interest in home improvement projects are fueling the residential remodeling industry. 
According to the 2021 Houzz & Home study, spending on home renovations has increased by 15%. JCHS research indicates that spending will exceed $380 billion by the middle of 2022. Considering that it's troublesome for major corporations to get involved in home improvements on a national scale, this fast-growing industry has a high potential to support small businesses. 
2. Sustainability 
The trend of opting for sustainable products and investing in sustainability programs continues to grow. According to NYU Stern's research, products marketed as sustainable grow 2.7 times faster than their conventionally marketed counterparts. Most consumers want sustainable products and packaging, natural ingredients and general eco-friendliness. 
The growing sustainability industry presents ample opportunities for new small businesses, such as environmentally conscious produce suppliers and eco-smart retailers. Even if your business doesn't directly relate to sustainability, making sustainability part of your business strategy can provide significant benefits. 
3. Pet services
A study from the ASPCA found that one in five respondents acquired a cat or a dog during the pandemic, accounting for approximately 23 million American households. With an increased demand for pet products, training, walking, wellness and other services, the industry is sure to continue growing. In fact, it's predicted to triple in size and reach nearly $275 billion by 2030.
The pet services industry offers plenty of possibilities for emerging small businesses, with more and more companies joining the ranks and carving out their own business niche.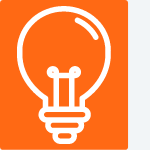 Tip: To boost your chances of small business success, learn to identify and dominate your business niche and target your market strategy to accommodate that audience.
4. Digital fitness
With the forced closure of gyms and restricted access to fitness services during COVID-19, it's not surprising that the digital health and fitness industry experienced a tremendous boost. And it's expected to continue to grow in 2022 and reach $26 billion by 2026. 
Whether they produce wearable technology or fitness apps, small businesses across the U.S. are looking to join this fast-growing industry. 
Small businesses embrace online selling
According to the QuickBooks Small Business Insights survey, 9 in 10 small business owners consider online sales an essential revenue source, with 40% making increasing online sales a top priority in 2022. 
Amazon's supportive resources for online sellers, including Fulfillment by Amazon, Amazon Handmade, Amazon Explore, Amazon Launchpad, Amazon Storefronts and the Seller Messaging Assistant have yielded significant results. Here are some of the resource highlights. 
Fulfillment by Amazon (FBA): According to Amazon, sellers who embraced the FBA service – in which the e-commerce giant stores, packs, picks up and ships orders for sellers – saw a 20% to 25% increase in sales in 2021. By adopting FBA, small businesses reported saving more than 30% on shipping costs compared to other methods. 
Seller Messaging Assistant: The Seller Messaging Assistant, an automated customer service agent, reportedly automatically resolved 49 million customer issues and saved SMBs an estimated $245 million in handling costs in 2021 alone.
Amazon Storefronts: Amazon Storefronts gives SMBs a platform to sell their products, highlighting curated collections of unique merchandise. Amazon says Storefronts showcases a curated collection of more than 1 million products and deals from 300,000 businesses. [Visit Amazon's small business information page or read our guide to Amazon Storefronts to learn more.]
Amazon Handmade: Amazon Handmade helps businesses sell handcrafted goods to customers globally. "Since joining Amazon Handmade in 2015, my sales have doubled year over year," said Casey Everett, owner of Hearth and Harrow, based in Rockport, Maine. "Selling online has allowed me to create a business I love in a community that I love. With Amazon, I'm able to reach customers in Germany from my home studio in Maine – it's incredible."
Amazon Explore: Amazon Explore is a service that connects customers to interactive virtual experiences worldwide. The Amazon Explore program allows SMBs to organize virtual visits and experiences for customers at their neighborhood shops, providing additional support to local businesses.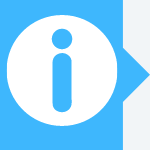 Key takeaway: Most U.S. small businesses embrace digital tools and consider online selling essential to their business success, especially in the post-pandemic times.
Overall findings
Recent years have seen a surge in small businesses in the U.S. In 2021, Amazon named Nebraska, South Dakota and Delaware as states that have grown the most year over year. In 2019, the runners-up included Mississippi, Nebraska and Maine, making Nebraska a state with consistently fast-growing SMBs. 
Most small businesses had to embrace online selling and digital technology and continue reaping their benefits in 2022. 
If you're looking for the ideal location for establishing your business, consider multiple factors, including the area's potential, general suitability and friendliness to SMBs, how the state handles taxes, and your personal preferences.  
Anna Attkisson contributed to the writing and reporting in this article. Source interviews were conducted for a previous version of this article.