Certification programs help system administrators stand out from their peers while expanding and validating their skills. 
Certification training and testing help IT professionals earn professional credibility and more power to direct and control their career paths. 
Numerous certifications are available, but several are exceptionally valued and respected. 
This article is for system administrators and IT professionals who want to expand their knowledge and professional credibility through certification programs.
System administrators are the glue holding together business operations, ensuring smooth-running IT infrastructures. The role requires in-demand career skills that range from server and client configuration and maintenance to access controls, network services and application resource requirements. SysAdmins may even work with more user-facing products, like directory and name services, network addressing, database services, web and desktop applications, and email. They're often the company "tech expert" – sometimes at several organizations simultaneously. 
System administrator certifications help IT professionals navigate their career paths, expand their knowledge and demonstrate their expertise to managers and employers. SysAdmin certs may even help you secure managerial and executive level jobs and higher pay.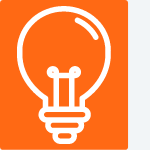 Tip: If you're a SysAdmin specializing in database services, consider exploring the best database certifications for database administrators and developers.
Best system administrator certifications
After examining various credentials, we developed this list of our five favorite system administrator certifications for 2022. These certifications are geared toward various experience levels, product interests and skill sets. They can foster your development within system administration, encourage you to explore new areas of expertise, and help you set and achieve career goals. 
1. Microsoft Certified: Azure Solutions Architect Expert 
Many businesses operate within Microsoft ecosystems, making Microsoft certifications extremely valuable and sought after. However, Microsoft has overhauled its certification processes in recent years, replacing broad certificates like Microsoft Certified Solutions Expert with a wider variety of role-based certification options divided into the following roles: 
Data engineer
Data scientist
Artificial intelligence engineer
Security engineer
DevOps engineer
Functional consultant
Developer
Administrator
Solutions architect 
Certifications come in beginner, intermediate, and expert levels, based on applicants' experience. 
Various system administrators may find some Microsoft certifications more advantageous than others. However, the Azure Solutions Architect Expert is the most in-demand certification for a SysAdmin with IT operation experience.  
The Azure Solutions Architect Expert certification is ideal for someone with extensive experience using Azure to solve problems and make decisions for a business's tech needs. Candidates must have experience with every level of IT operations as well as DevOps. Candidates will be tested on their knowledge and ability to design solutions for data storage, identity, infrastructure and more using Azure. 
This certification combines elements of system administration, Azure implementation and solutions architect experience. Candidates should have one prerequisite qualification: the Azure Administrator Associate certification.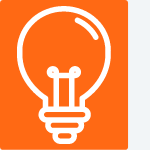 Tip: If you have solutions architect experience, check out our list of the best enterprise architect certifications. ​​Credentials at the architect level can lead to some of the highest-paid tech industry positions.
Microsoft Certified: Azure Solutions Architect Expert facts and figures
2. Professional Oracle Linux 8 System Administrator 
Although Oracle is known for its database products and solutions, it also distributes Linux products geared for the enterprise and designed to support cloud environments. Oracle Linux is optimized for various Oracle products and platforms, such as:
Oracle Exadata Database Machine
Oracle Exalytics In-Memory Machine
Oracle Exalogic Elastic Cloud
Oracle Database Appliance
To support Oracle Linux, the company offers several Oracle Linux System Administrator learning paths. It also provides several standalone Linux administration courses. Oracle's Linux certifications are considered among the best Linux certifications to earn. We'll highlight the Professional Oracle Linux 8 System Administrator certification below. 
The OCP Oracle Linux System Administrator certification, currently at version 8, covers many tools and processes. Candidates must be well-versed in:
Linux file systems
Control groups
Container concepts
Advanced storage administration techniques
Oracle cluster management 
Using Ksplice Uptrack commands 
The certification also tests for knowledge of network bonding, task automation, security configuration and more. 
SysAdmins who support Oracle Solaris might also be interested in the Oracle Solaris System Administrator certification, which Oracle offers at the Associate and Professional levels. Oracle also offers a Cloud Database Migration and Integration Professional certificate. 
Professional Oracle Linux 8 System Administrator certification facts and figures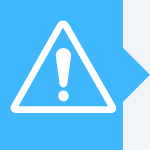 Did you know?: Oracle certifications are vendor-specific certifications to advance your networking career and are frequently sought after by SysAdmins.
3. RHCE: Red Hat Certified Engineer
In the realm of Linux system administrator certifications, Red Hat certifications stand out. Red Hat's more senior-level certifications are especially popular among IT professionals and the firms that hire them. Those holding the Red Hat Certified Engineer (RHCE) credential qualify for highly competitive job roles, including the following:
Senior Linux administrator
Senior UNIX administrator
Senior systems engineer
Infrastructure systems engineer
IT analyst 
The RHCE is considered a high-level credential that's not easy to obtain. Candidates must first obtain the Red Hat Certified System Administrator (RHCSA) credential. The RHCE credential expands the RHCSA's understanding of automation in multisystem environments. Candidates must then pass an intense, demanding, four-hour, hands-on, performance-based exam. Those who earn the RHCE can go on to earn the Red Hat Certified Architect (RHCA) in Infrastructure credential.
Candidates can choose a path based on Red Hat Enterprise Linux 7 or Red Hat Enterprise Linux 8. RHCE certification is valid for three years from the date the certification was achieved. To maintain the certification, a credential holder must pass any RHCA exam or pass the RHCE certification exam again before the end of the three years.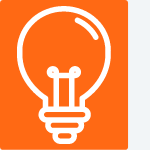 Tip: See our Red Hat certification guide for additional Red Hat professional certifications based on software products, virtualization, storage and cloud-based solutions.
RHCE facts and figures
Certification name
Red Hat Certified Engineer (RHCE)
Prerequisites and required courses

Red Hat Certified System Administrator (RHCSA) certification via one exam: EX200 Red Hat Certified System Administrator

Recommended courses: 

Red Hat System Administration I (RH124)
Red Hat System Administration II (RH134)
Red Hat System Administration III: Linux Automation with Ansible (RH294)

Note: Courses are not required, but Red Hat requests that candidates who opt out of the courses demonstrate equivalent experience.

Number of exams
One exam: EX294 Red Hat Certified Engineer exam
Cost per exam
$400 (RHCE exam fee only)
URL
https://www.redhat.com/en/services/certification/rhce
Self-study materials
Several online education resources, including Udemy.com, offer courses to help you prepare for the RHCE exam. In addition, some books are available with resources to help you study for the test.
4. CompTIA Server+
CompTIA certifications, such as the A+ for hardware technicians, Network+ for network admins and Security+ for security specialists, are highly regarded in the computing industry. The CompTIA Server+ certification is no exception. 
Companies such as Intel, HP, Dell, Lenovo, Xerox and Microsoft recommend or require their server technicians to earn CompTIA Server+ credentials.
The Server+ certification exam focuses on fundamental, vendor-neutral server-related topics, including:
Server hardware
Operating systems
Storage systems
Networking
The IT environment (documentation, diagrams and best practices)
Security and disaster recovery
Virtualization 
Troubleshooting
Individuals seeking positions across the system administration world, including data technician, network administrator, IT technician and data center engineer, can benefit from CompTIA Server+ certification. This certification also provides new IT professionals with an excellent foundation for more specialized certifications.
Candidates for the Server+ certification take one exam: SK0-005. CompTIA recommends that candidates have at least two years of practical experience working with servers and either CompTIA A+ certification or comparable knowledge. This certification also stands out because it does not expire – certification is good for life. 
CompTIA Server+ facts and figures
| | |
| --- | --- |
| Certification name | CompTIA Server+ |
| Prerequisites and required courses | Required: None Recommended: CompTIA A+ certification plus 18 to 24 months of IT experience |
| Number of exams | One exam: SK0-005 (90 minutes, 90 multiple-choice and performance-based questions; 750 on a scale of 100 to 900 required to pass) |
| Cost per exam | $358; purchase vouchers through CompTIA Marketplace; exam administered by Pearson VUE |
| URL | https://certification.comptia.org/certifications/server |
| Self-study materials | Links to practice questions, exam objectives, e-books and other training resources are available on the certification page. Exam study bundles, including e-books and CertMaster practice, are available from the CompTIA Marketplace. |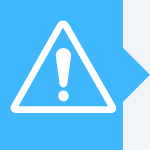 Did you know?: CompTIA also offers some of the best computer hardware certifications as well as vendor-specific Dell certifications, help desk certifications and more.
5. VCAP-DCV Design 2022: VMware Certified Advanced Professional – Data Center Virtualization Design 2022
VMware certifications are must-have credentials for IT professionals interested in virtualization. With a comprehensive certification program encompassing all skill levels, VMware credentials are recognized globally as the best in their class of professional certifications.  
The latest incarnation of the VMware vSphere product is Version 8. VMware offers five credentials related to the vSphere product:
Certified Technical
Certified Professional
Certified Advanced Professional (Data Center Virtualization Design)
Certified Advanced Professional (Data Center Virtualization Deploy)
Certified Design Expert 
VMware also offers a wide range of badges for specific product applications. We're highlighting the intermediate certification: Certified Advanced Professional – Data Center Virtualization Design. 
Training is required for non-credential holders seeking to obtain the VCAP-DCV credential. VMware offers various training options to meet the training prerequisite: self-paced (on demand), live online and live classroom – some of which include virtual labs. Those possessing a valid VCAP-DCV Design certificate must attend a training course or pass the VCAP-DCV Design exam. 
VCAP-DCV Design 2022 facts and figures
Certification name
VMware Certified Advanced Professional – Data Center Virtualization 2022 (VCAP-DCV)
Prerequisites and required courses
Path 1 (non-VCP credential holders): Earn the VCP-DCV 2022 and pass the VCAP-DCV Design exam. Additional training courses are recommended but not required. 

Path 2 (active VCAP-DCV Design or Deploy 2019 or newer credential holders): Pass the VCAP-DCV Design exam. Training is recommended but not required.

Path 3 (VCAP-CMA Design or Deploy 2019 or newer, VCAP-DTM Design or Deploy 2019 or newer, VCAP-NV Design or Deploy 2019 or newer holders): Earn the VCP-DCV 2022 and pass the VCAP-DCV Design exam. Training is recommended but not required. 

Path 4 (VCAP-DCV Design 2021 holder): Either attend the training course in 2022 or pass the VCAP-DCV Design exam.  Path 5 (VCAP6.5-DCV Design or Deploy or older): Earn the VCP-DCV 2022 and pass the VCAP-DCV Design exam. Training is recommended but not required. 
Number of exams
Professional DCV exam (130 minutes, 70 single and multiple-choice questions; must score 300 out of 500 to pass)

Exam for certification: VCAP-DCV Design Exam (150 minutes, 60 single and multiple-choice questions; must score 300 out of 500 to pass)
Cost per exam
Professional DCV exam: $250 VCAP-DCV Design exam: $450 
URL
https://www.vmware.com/learning/certification/vcap-dcv-design.html
Self-study materials
VMware offers a downloadable exam guide for each exam. VMware Customer Connect Learning offers exam prep subscriptions.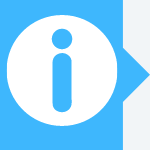 Key takeaway: Earning the best IT certifications, including system admin certs, is an excellent career advancement tool for amassing and validating your skills and knowledge.
Beyond the top 5: More SysAdmin certifications
In addition to the five system administrator certifications we highlighted above, many other certification programs can help further the careers and professional development of IT professionals in system administration.
It makes sense to investigate the plethora of vendor-specific programs available for those who work with systems from companies like Brocade, Dell EMC, HPE, IBM, NetApp and Symantec. Many play into critical system specialty areas, such as storage, security and virtualization, while others offer a broad range of platforms for these and other technology areas. 
Here are some examples:
IBM Certified System Administrator MQ V9.1: IBM Certified System Administrator MQ V9.1 is for SysAdmins who cover admin activities such as migrating, configuration, availability, performance tuning and problem determination.
NetApp Certified Data Administrator (NCDA): NCDA is geared toward professionals who manage NetApp data storage controllers running the ONTAP operating system.
ServiceNow Certified System Administrator: ServiceNow Certified System Administrator is aimed at professionals adept at configuring, implementing and managing ServiceNow systems.
Vendor-neutral certification programs also offer a variety of interesting and potentially valuable credentials. For example, Linux Professional Institute certifications are well known and widely recognized in IT shops and operations that depend on Linux servers to handle their workloads.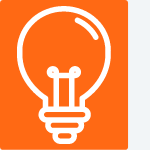 Tip: Tech professionals may also want to consider certifications in adjacent fields, including big data certifications, starter cybersecurity certifications and project management certifications.
Job board search results (in alphabetical order by certification)
The following chart shows the results of an informal job search we conducted to give you an idea of the relative frequency with which our top five certifications appear in actual job postings. While all the certifications are popular, the CompTIA Server+ stands out as the clear favorite.
| Certification | SimplyHired | Indeed | LinkedIn Jobs | Linkup | Total |
| --- | --- | --- | --- | --- | --- |
| Microsoft Certified: Azure Solutions Architect Expert (Microsoft) | 1,722 | 4,281 | 554 | 2,711 | 9,268 |
| Oracle Linux 8 System Administrator (Oracle) | 1,831 | 2,232 | 166 | 765 | 4,994 |
| RHCE (Red Hat) | 417 | 527 | 1,015 | 1,972 | 3,931 |
| Server+ (CompTIA) | 6,817 | 5,082 | 1,125 | 4,182 | 17,206 |
| VCAP-DCV Design 2022  (VMware)* | 2,884 | 2,885 | 220 | 4,932 | 10,921 |
* When searching for VCP – Data Center credentials, we found most job descriptions didn't indicate a specific version.
Although employers tend to pay SysAdmins less than some of their IT peers, such as network engineers and enterprise IT architects, a career in system administration is still worth pursuing. SimplyHired reports $79,283 as the national average salary for system administrators, with a range of $49,718 to $136,224. Indeed.com similarly reports that $76,942 is the average base salary for system administrators, while senior system administrators can expect an average salary of around $92,803.  
Building a dynamic IT skill set
IT systems are dynamic. They grow with companies and change with evolving technology. Therefore, it's important for system administrators to nourish their skills. Certifications and training show you're qualified to handle the responsibilities of your desired position while demonstrating your willingness to learn and grow. 
As you move through your career in system administration, you may want to branch into new specialties or software. Fortunately, in addition to receiving certifications, you can access many excellent courses and educational resources to help you continue to grow in your field. 
Ed Tittel and Kim Lindros contributed to the reporting and writing in this article.