Staying connected with your alma mater through an alumni network can help you meet professionals and partners who are essential to your business.
Alumni networks also offer mentoring opportunities that can connect you with students who will soon be entering the workforce as job candidates.
Sponsoring alumni network events can help you build your brand and expand your audience.
This article is for entrepreneurs who are interested in leveraging their college alumni organizations for business networking and other benefits.
Just because you've graduated from college doesn't mean your alma mater needs to become a distant memory. By staying connected with your college through an alumni organization, you can build relationships with students who are studying to enter your field and other alumni who are professionals and potential partners, and even boost your brand profile by sponsoring events and becoming a presence on campus. This guide offers ideas for how to engage with your college's alumni network for the benefit of your small business.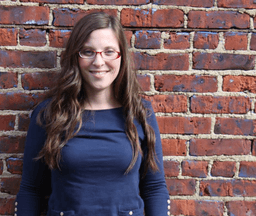 Marisa Sanfilippo
Contributing Writer at businessnewsdaily.com
Marisa is an award-winning marketing professional and contributing writer. She has worked with businesses large and small to help them drive revenue through integrated marketing campaigns and enjoys sharing her expertise with our audience.