FileHold Express Review

Adam Uzialko
Business News Daily Staff
Updated Aug 23, 2022
Our 2019 research and analysis of document management systems leads us to recommend FileHold Express as the best document management system for small businesses. We chose FileHold from the dozens of document management systems we considered. To see how we evaluated these solutions and a comprehensive list of document management systems, visit our best picks roundup page.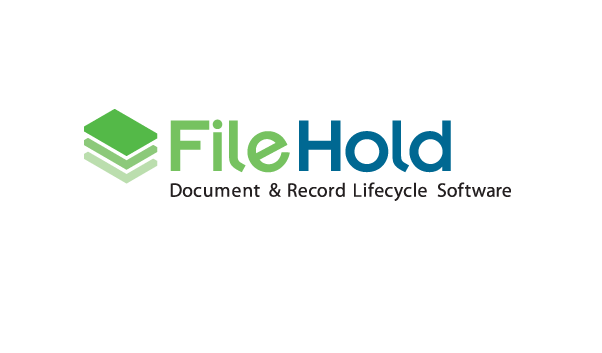 FileHold Express
The Verdict
Why FileHold Express?
Small businesses don't have the time to implement arduous software or deal with cumbersome training regimens. In addition, cost is a concern for many small businesses. When it comes to document management software, ease of use and a manageable price point are major needs for a lean small business. That's why we chose FileHold Express as our best document management system for small business.
FileHold Express offers an intuitive interface that mimics the familiar filing structure of Windows, which makes it easy for employees to quickly learn the software without intensive training. There is also a 10-day, full-featured free trial of the software so you and your staff can evaluate the application and see for yourself how it works and how compatible it will be with your small business before buying it. The free trial does not require you to submit credit card information and automatically terminates once the trial period expires.
Editor's note: Looking for a document management system for your business? To help you choose the one that's right for you, use the questionnaire below to have our sister site BuyerZone provide you with information from a variety of vendors for free:
Ease of Use
One of FileHold Express's strongest points is its ease of use. For most users, it's easy to get up and running because the interface is arranged similarly to programs they are likely already accustomed to. The filing structure is based on the same system used by Windows, resulting in a tree of cabinets, drawers, folders and subfolders that are collapsible and easy to navigate between. It takes a short time to become accustomed to the software, making time-consuming or costly training packages unnecessary.
This folder tree keeps things organized on the user interface. Many document management systems quickly become cluttered with screens and popups, but FileHold Express keeps the focus on the document library. Your library appears on the left side of the user interface. This central dashboard is where all your document management activities take place, including filing, searching and reviewing your documents. This makes navigation easy, requiring few clicks and eliminating the need to switch between multiple screens.
Located on top of the library is a MyFileHold folder, which contains cabinets and drawers for your most frequently used documents, notifications and alerts, recently accessed documents, and recently added documents. This feature offers a way to quickly access documents that are frequently needed or have recently been accessed or edited.
You can file documents in the system in multiple ways. You can drag and drop files already saved on your computer or network. Another option is scanning documents directly into the system. The Microsoft Office integration allows you to add documents you are working on in Word, Excel, Outlook or PowerPoint with the click of a button.
Once in the system, users define a document's metadata attributes and choose the location where it should be filed. FileHold offers many attributes to add to a file, which makes it easier to locate using the search function. For example, attributes for invoices may include the client the invoice is for and the date it's due to be paid, while a brochure may have properties like who created it and when it was added to the system.
FileHold offers several easy ways to quickly find documents. The easiest option is to type in keywords or phrases relating to the document in question into the main search bar, which is similar to the Google search bar. This searches the entire library of files. However, instead of only bringing back documents with the exact wording you searched for, this option returns results that include synonyms, stemming words and words closely associated with your original search terms. When the results are returned, you can click on a file, and a preview box highlights the words you were searching for, so you can quickly see if it's the document you need.
You can also conduct advanced searches that allow you to look for files based on metadata attributes, which is especially useful if you maintain a detailed metadata policy within the system.
Features
FileHold Express' features work together seamlessly without complicating the system or confusing users.
The built-in search engine makes navigating to specific documents quick and easy. The search function allows users to search for either file name, metadata or both. Users can search document archives or exclude them from the search if they're only querying active documents. In addition, you can tailor your search to either include all versions of documents or only the latest version.
For teams that work on documents, FileHold Express offers a number of convenient features. Tools include a check-in and checkout feature that blocks more than one person from working on the same document at the same time. You can also set alerts that automatically notify co-workers when documents are available (checked in) and unavailable (checked out) or when changes are made to files. The software records a log of everyone who accesses each file and when they do so, and workers can review previous versions of documents after changes have been made.
The system features a robust permissions system that allows admins to restrict users' access to only the documents that pertain to them in their job roles. There are 11 security roles you can set for documents, and each role varies regarding what the individual can access or change in the system. On one end of the spectrum, there is read-only status, and at the other end, you can grant system administrator access. Custom permission settings can also be created for each cabinet, drawer, folder and even individual files.
Other standard features include a calendar that keeps track of uncompleted tasks, the option to virtually link files in the system, and scanning software with optical character recognition (OCR) that automatically converts the text on typed paper documents into editable and searchable data.
FileHold Express offers premium features at an added cost, including workflow capabilities, the option to create guest accounts for read-only users and an electronic signature functionality.
Pricing
The exact per-license cost of FileHold Express varies depending on the size of your organization and the scope of your needs. However, the company's pricing model offers clients several ways of paying, including methods designed to accommodate small businesses. One option is 24 months of interest-free financing (or more depending on the number of users you require) and a monthly subscription option for companies with seven or more users.
FileHold Express can also be purchased with a simple one-time license payment. Continued software updates and technical support require an annual subscription renewal fee of 20 percent the original licensure cost each year after the first year of service.
FileHold Express is intended for between five and 20 users, which is the average range of users for many small and growing businesses. If you're planning on scaling up in the near future, FileHold Express licenses can be easily converted into FileHold Enterprise licenses, meaning you're safe to start out with Express and then upgrade as needed without a costly or difficult transition to a completely different platform.
Customer Service
We were very pleased with the customer service we received from FileHold. The preferable way to reach support is through email, though, which could be a minor hindrance. However, email response was quick based on our experience. The FileHold representative answered all our questions in detail, with links to the website with additional information.
Once your system is up and running, you can contact FileHold's customer support team by email or by submitting an online help ticket. Unfortunately, phone service is not an option. There are also extensive resources on the company's website, including a series of user guides. In addition, the software includes built-in access to help guides.
Limitations
FileHold Express is available on both a cloud and on-premises version, but the cloud version requires a third-party host. That means that FileHold isn't the organization storing and managing your data, so you've got to trust the third-party selected either by you or FileHold during the setup process. If you opt for an on-premises solution, you need your own server and an IT expert on hand to maintain it, which can result in additional costs that are prohibitive to many small businesses.
Another possible shortcoming is that customer support is available only by email and online. Even though we received an extremely quick response when we emailed, some businesses might be turned off by not being able to call for help.
It's also important to note that the on-premises system isn't compatible with Mac computers. If your office is Mac-based, you'll need the cloud-based, web browser version. For an on-premises solution for Macs, you would need to look at another application.
Ready to choose a document management system? Here's a breakdown of our complete coverage:
Additional reporting by Chad Brooks and Andreas Rivera
Editor's note: Looking for a document management system for your business? To help you choose the one that's right for you, use the questionnaire below to have our sister site BuyerZone provide you with information from a variety of vendors for free: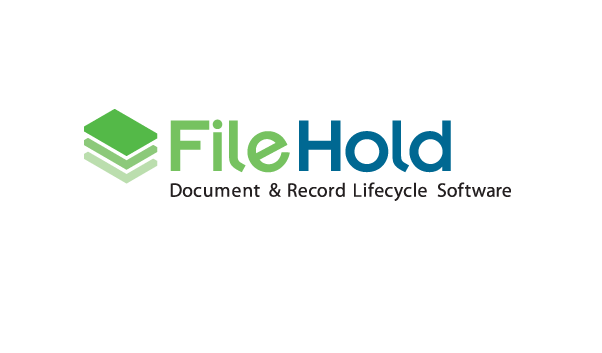 FileHold Express
The Verdict

Adam Uzialko
Business News Daily Staff
Adam Uzialko is a writer and editor at business.com and Business News Daily. He has 7 years of professional experience with a focus on small businesses and startups. He has covered topics including digital marketing, SEO, business communications, and public policy. He has also written about emerging technologies and their intersection with business, including artificial intelligence, the Internet of Things, and blockchain.