In 2018, the FCC ruled to repeal the net neutrality law, allowing large ISPs to effectively regulate internet traffic by restricting, metering or even blocking some content sources. 
In response to the FCC's decision, California crafted its own set of net neutrality rules – a decision that was opposed by large ISPs but prevailed in the appeals court in January 2022. 
In July 2021, President Joe Biden signed an executive order that encouraged the return of net neutrality, which, in combination with the Californian precedent, gives hope to the supporters of open internet.
This article is for business owners who want to understand the concept of net neutrality, its legal development and the implications for small businesses.
California's answer to the FCC's 2018 repeal of the Open Internet Order (OIO), often referred to as "net neutrality," survived an appeals court hearing on Jan. 28, 2022, restoring the concept of net neutrality in the Golden State. The survival of California's net neutrality rules in SB 822 recall the battle over the nationwide repeal by the FCC a few years ago – but what does it mean for small businesses, and how has the internet changed since the FCC reversed the OIO?
If you're trying to wrap your head around the topic and its developments, here's some background on how net neutrality came to be, what the internet was like before net neutrality, how the approach to net neutrality changed over time, and what the state of the internet is today.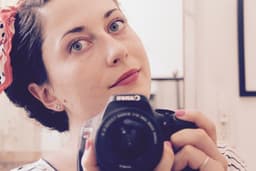 Mona Bushnell
Staff Writer at businessnewsdaily.com
Mona Bushnell is a Philadelphia-based staff writer for business.com and Business News Daily. She has a B.A. in writing, literature, and publishing from Emerson College and has previously worked as an IT technician, a copywriter, a software administrator, a scheduling manager, and an editorial writer. Mona began freelance writing full time in 2014 and joined the Business News Daily/business.com team in 2017. She covers business and technology.