Some businesses have used mandatory arbitration agreements to keep employees from taking legal action and filing class-action lawsuits.
Mandatory arbitration proceedings usually favor the company over the worker.
Google stopped enforcing mandatory arbitration agreements after employee walkouts. 
This article is for business owners and other professionals who want to learn about mandatory arbitration.
For decades, mandatory arbitration was the business world's preferred way of handling disputes between employers and employees. Large corporations often included arbitration policies in their employment agreements, requiring workers to waive their right to seek legal action against the company. But in recent years, the tide has changed, with major organizations like Google reversing course.
Mandatory arbitration explained
Mandatory arbitration, also known as forced arbitration, is the process of settling a dispute between two parties without going to trial. Under this agreement, the involved parties cannot enter litigation (civil legal proceedings) and must instead work with an arbitrator to resolve their issue. In arbitration, an independent appointee is responsible for making a final decision about how the dispute will be resolved. 
Mandatory arbitration is the opposite of voluntary arbitration. In the latter, the parties willingly agree to settle their dispute through arbitration rather than in court. Mandatory arbitration has proven controversial because it removes an employee's legal right to file a lawsuit against their employer. [Related article: A Guide to Handling a Business Lawsuit]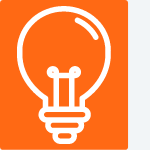 Tip: Online attorneys and legal services can help businesses, but you'll likely want to hire a corporate employment lawyer for assistance with employment disputes that will be arbitrated.
Mandatory arbitration and its use in the workplace
A mandatory arbitration clause in an employment contract stipulates that if an employee's rights are violated, they cannot seek action in court. Instead, both the employee and the employer submit to an arbitration procedure to privately settle the matter.
According to a report by the Economic Policy Institute, the use of mandatory arbitration agreements has increased steadily since 1991. The study cited in the report found that the number of workers under such agreements ballooned from 2% in 1992 to nearly "a quarter of the workforce" by the early 2000s. In the years since, mandatory arbitration agreements have been signed by more than 55% of America's nonunion private-sector employees.
Despite employee-friendly labor laws like the Fair Labor Standards Act and the Family and Medical Leave Act governing sick leave, mandatory arbitration agreements weaken workers' rights by preventing them from initiating court proceedings, where such legislation can be enforced. Furthermore, some of these policies require staffers to sign class action waivers, meaning employees cannot join forces to file a suit over any overarching rights violations.
Over the years, studies have shown more than half of Fortune 100 companies have enforced mandatory arbitration agreements, but smaller businesses and low-wage workplaces have used them too. Such policies are designed to ensure that organizations maintain the upper hand over their employees, or at least remove some of the leverage employees could potentially wield.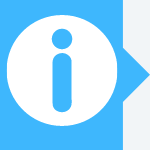 Key takeaway: Mandatory arbitration requires an employer and employee to solve their dispute outside of court.
End of mandatory arbitration at Google
Over the last several years, the push to end mandatory arbitration agreements across the nation has steadily gained steam. Google employees sounded the alarm against mandatory arbitration agreements, specifically when it came to sexual misconduct cases. In 2018, employees staged a global walkout that garnered worldwide attention. 
Months later, Google ended all existing arbitration agreements with its current employees and said it would no longer require future hires to waive their right to seek legal action. The company's decision did not, however, allow past disputes to be reopened. Google also extended its decision to end mandatory arbitration agreements for its independent contract workers. However, vendors that Google works with were not required to change their agreements, and axing the policy didn't apply to other companies owned by Google's parent corporation, Alphabet.
Around the same time Google announced its decision in early 2019, members of the Googlers for Ending Forced Arbitration group went to Washington, D.C., to "stand with Senators and House Representatives to introduce multiple bills that end the practice of forced arbitration across all employers." All 50 state attorneys general also signed a letter to Congress urging that legislation be drawn up to put an end to the practice.
"Victims of such serious misconduct should not be constrained to pursue relief from decision-makers who are not trained as judges, are not qualified to act as courts of law, and are not positioned to ensure that such victims are accorded both procedural and substantive due process," they wrote.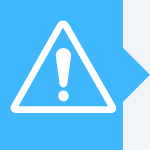 Did you know?: In March 2022, President Joe Biden signed a bill into law banning mandatory arbitration for sexual harassment and sexual assault cases, but the more sweeping Forced Arbitration Injustice Repeal Act remains unpassed by the Senate.
Mandatory arbitration FAQs
Why do companies force arbitration?
Many companies include mandatory arbitration clauses in their employment contracts to keep employees from filing individual or class action lawsuits in the event they claim that they've been harmed by the company. Some employers also believe that they have a lesser chance of losing a case if they use an arbitrator to resolve the issue, instead of going through the traditional court system, because they hire and pay the arbitrator; thus, the arbitrator is technically their client. Arbitration also helps companies keep disputes out of the public eye since the process is typically confidential.
Why is mandatory arbitration controversial?
Many employees are wary of mandatory arbitration agreements because these agreements revoke their right to sue if they believe their employer has harmed them. Further, in many cases, arbitration rulings favor the employer. If the arbitrator does issue a decision in favor of the employee, the award is often less than what a jury would grant. Simply put, forced arbitration is controversial because it isn't a way for an employee to get justice; rather, it's a way for businesses to protect themselves.
Why does mandatory arbitration benefit employers?
The arbitration process is less expensive, faster and more private than litigating in court. And, as noted above, arbitrators often rule in favor of the employer instead of the employee. But even with a mandatory arbitration policy in place, companies would be wise to make sure they aren't engaging in misconduct, as there are some surprising laws that apply to businesses.
Andrew Martins contributed to the writing and reporting in this article.