Workfront Review
In this day and age of digital connection, having a project management solution that accommodates freelancers is a must. Workfront offers many tools that bridge the communication gap between your in-house and remote employees. Workfront is our pick as the best online project management software for remote workers.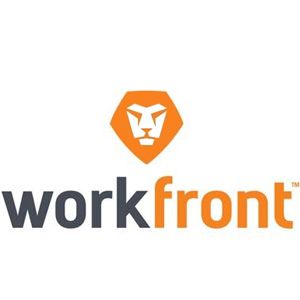 Workfront
Best Online Project Management Software
The Verdict
Workfront is our choice as best online management system for remote workers because its tracking and reporting features make team communication and collaboration a breeze.
For a closer look at how we arrived at our best picks, visit our best picks page and look over our list of online project management software solutions.
Workfront Pricing
Workfront offers an extremely customizable yearly subscription model where users pay per license. Workfront has a range of prices; pricing is based on whether you purchase a plan or work license, which can then be modified. (More about that below.) Here's a summary of each plan:
Plan license
Cost: $1,500 per license, per year
Number of Users: 15-30 licenses (20 users recommended)
Work License
Cost: $600 per license, per year
Number of users: 15-30 licenses (20 users recommended)
There are several variations of plan and work licenses you can customize using one of the four options below.
Team: This option is for a single team and provides project team management, collaboration, support, integrations like Slack, Google Drive, Google Team Drive, Dropbox, Box, WebDAM, SharePoint, Microsoft Teams, Microsoft OneDrive and Microsoft Outlook.
Pro: This plan works best for one department. It includes everything in the Team plan along with demand management features, resource management, review and approval systems, reporting options, and customization tools. It includes integrations with Workfront Fusion, Jira, Salesforce, Adobe Experience Manager, Adobe Creative Cloud, document webhooks, and it offers 1,500 licenses through REST API access.
Business: This plan provides everything in the Pro plan, plus you can manage up to 10 departments. It offers strategic portfolio planning and 3,000 licenses through REST API access. It also provides enterprise administration and storage.
Enterprise: Along with advanced security and unlimited enterprise solutions, this plan offers everything the Business plan offers. Through REST API access, you get an unlimited number of licenses and event subscriptions. Enterprise includes security and compliance features.
Workfront Features
Workfront is built to cater to teams that aren't always in the same room. It has many tools, such as its reporting features, which make it an ideal solution for small companies. Its customization features are helpful for many companies, and having the freedom to design your digital workspace is an important choice for some companies.
Here's a look at the other tools Workfront offers that we believe small business owners would find valuable.
Demand management: Through automated request queues and custom forms, you're able to automatically lay out a project and prioritize tasks for your entire team to view. This format is ideal in the beginning stages of a project and eliminates the need to send multiple emails about a project.
Resource management: Using artificial intelligence-based technology, you can make assignments based on team members' availability and skills.
Project automation: This feature helps your team automate project templates, so less time is spent in the planning phase.
Gantt charts: Workfront comes with easy-to-read Gantt charts. You can make quick changes to workflow timelines, which then illustrate how the deadline of the project is affected. Workfront's Gannt chart feature allows you to see ahead using a visual tool.
Consolidated task list: More than a to-do list, Workfront's consolidated task list displays which assignments are the most important, what's coming up, and they provide real-time updates on project changes so you (and your team members) can maximize productivity.
Real-time collaboration: Through threaded conversations, status updates and forums for feedback, these communication mechanisms operate like Facebook threads, allowing you to communicate with your team and ensure projects are managed properly.
Remote work: Workfront uses cloud-based software and a mobile app so users can update tasks, assign work, submit requests and approve decisions. You are not chained to your desk, and your employees can work from anywhere.
Operation reporting: Workfront provides real-time updates on the status of your projects. You can track your time and budget using Workfront's standard reports or by customizing your own dashboard. This eliminates the need to gather information and build reports from scratch.
Streamlined approvals: This feature double-checks your approvals to stakeholders and helps you avoid mistakes. This risk-management tool sends approvals to the right stakeholders for you.
Online proofing: Track comments and version updates so you can return feedback on assignments and action items.
Stakeholder insights: You can automatically send reports to stakeholders or share important deadlines using calendar views.
Financial reporting: This information helps you stay up to date on profit margins and project financials. You can break down this data by resource hours, budget spending, contracted revenue; Workfront offers other reports that illustrate your team's work (and the financial value of that work).
Pros
Real-time collaboration is essential for remote workers. It's important for them to stay in the loop and receive status updates and feedback. Impromptu but critical conversations often take place in the office that your remote workers are not present for. Workfront's communication tools help ensure that important information is relayed to everyone.
Workfront's Gantt charts are another beneficial tool. Not only can you track your team's progress, but the system adapts with every change to your project. If changes are made to an assignment, the Gantt chart automatically makes adjustments to accommodate a new and realistic deadline.
Last, Workfront's automation tools help lessen your team's workload. Due to its intelligent design, information can be automatically placed into a project template of your choosing, which eliminates a step in the project planning process and keeps your team moving.
Cons
Workfront is ideal for remote workers, and the benefits outweigh the downsides. That said, Workfront's pricing structure is complicated. For a small business owner who is trying to ascertain a realistic estimate of what they'll spend, it's hard to understand the program's cost structure, judging from the information on Workfront's website. We recommend contacting Workfront and requesting a price quote.
An additional concern is the number of features that comes with Workfront. Having many features can be beneficial for a project management solution, but it can also result in people not using the software to its full capacity. Workfront offers way more than your typical to-do list app, but the extent of its feature set can leave many tools overlooked and unused.
The program's interface is built almost like an Excel sheet, which can be cluttered and difficult to navigate. Workfront comes with a learning curve; fortunately, the company offers multiple customer support resources so you can get an answer to your questions.
Customer Support
Workfront does not offer a lot of information on their website; the representatives we spoke with over the phone and through their chat feature were extremely polite and patient as we asked questions about their program. At no time was there any pressure to buy the program. After our initial phone call, we felt like we could use another session to improve our understanding of Workfront just because it is such an extensive app.
There are a plethora of customer support tools available to you to understand the application better. Within its resource section, there is a knowledge area section that guides you through operational fires and teaches you how to run projects. Workfront provides webinars, e-books, white papers, videos, training, and 24/7 support through a live agent.
Ready to choose a project management solution? Here's a breakdown of our complete coverage:
Image Credit: Ralwel / Getty Images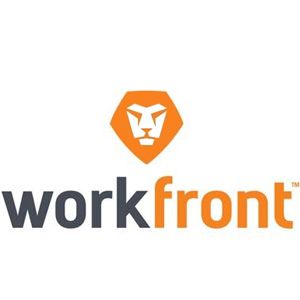 Workfront
Best Online Project Management Software
The Verdict
Workfront is our choice as best online management system for remote workers because its tracking and reporting features make team communication and collaboration a breeze.

Simone R. Johnson,
Business News Daily Writer
Simone R. Johnson was born and raised in New York City. She graduated from the University of Rochester in 2017 with a dual degree in English language media and communications and film media production. She has been a reporter for several New York publications prior to joining Business News Daily and business.com as a full-time staff writer. When she isn't writing, she enjoys community enrichment projects that serve disadvantaged groups and rereading her favorite novels.