A business VPN can help keep your business's networks secure as your employees access them remotely.
To help you decide on a VPN, consider whether the service offers features such as mobile access and a no-log policy.
To give users specific permissions within a network, you'll need a VPN that allows administrators to manage and control the linked employee accounts.
This article is for business owners who want to secure their business's remote network connections with a VPN.
Owners, IT teams and administrators work hard to keep their businesses running securely, especially when managing a remote workforce. A business VPN can be essential to securing the critical data within your company's networks as employees remotely access your computers.  This guide will explain how VPNs work and help business owners and IT managers select the best VPN for their organization.
What is a VPN?
A virtual private network, more commonly known as a VPN, is a system designed to secure your internet connections and browsing sessions. It protects your online activity from hackers, interference and other network intrusions. A VPN also hides information like browsing activity, IP addresses and sensitive data from public networks to help prevent network security threats.
How does a VPN work?
A VPN acts as encrypted tunnels that route data traffic from individual devices to internet servers. Only you have the key to your tunnel, so your connection is much more secure from external attacks.  Without a VPN, whenever you visit a website, your computer first connects to a server. That server then connects you to the website it hosts. Ordinarily, this server can access information about your browsing session. However, if you're using a VPN, that system first connects you to a private server.  Once you're connected to the private server, the VPN then works to hide your personal information. This information typically includes your IP address, so the website (and other third parties) can't easily view or track it. Data from the website also travels through the VPN server to arrive at your device.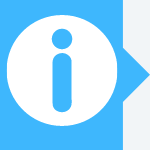 Key takeaway: A VPN creates a secure tunnel over the internet, encrypting all data you send and receive during that session.
Business VPN vs. consumer VPN
While VPNs primarily establish secure connections between browsing devices and internet servers, they can work differently based on whom they're serving. There are two types of VPNs: business VPNs and consumer VPNs.
Business VPN
A business VPN allows a business to establish secure connections between their on-site networks and remote devices. Think about it like this: Typically, an on-site employee can log on to a company computer, access the company's network, and avoid harmful websites and viruses. But if a company hires remote employees, it would need a way to transfer and receive data among these team members without compromising its security. A business VPN allows remote employees to log in to the company's network on any internet server. Because their online activity runs through the VPN, they can securely access company data and resources. Amid the COVID-19 pandemic, these systems have proven especially useful: 45% of employees were at least partially remote at the end of October 2021, according to a Gallup poll.
Consumer VPN
A consumer VPN is designed for individual users rather than businesses. This type of network works to anonymize a user's online activity. It encrypts a user's personal data, hides their IP address and masks their location by connecting to other servers worldwide. With a consumer VPN, a user can log in to public Wi-Fi networks without exposing their personal data and browsing activity. They can even access georestricted websites, which are inaccessible to users in specific locations. A VPN allows users to bypass these restrictions by disguising their actual location and routing their data through other parts of the world.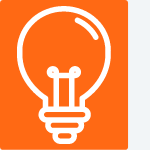 Tip: To boost cybersecurity while traveling for business, set up a VPN on your laptop to create an encrypted connection between your computer and your company servers.
Benefits of a business VPN
A VPN can give you some peace of mind as you open your business network to outside connections. From privacy to IP disguises, a VPN can bring various benefits to your business.
Scalability: Many business VPNs allow you to manage and increase your security preferences based on the number of employees within your business. An organization with five employees will likely need a different data protection setup than one with hundreds of employees.
Increased security: Using a business VPN can help secure the connections between your business network and employees' remote devices. This system creates an added layer of protection for teleworking programs and data storage. It conceals IP addresses for privacy purposes and helps prevent hackers from reaching or interfering with your business's network.
Remote access: With a large portion of the American workforce operating remotely, more data than ever is flowing between remote devices and business networks. All these data transfers are potentially backdoors through which hackers can enter your network. Using VPN connections, employees can securely access company computers from anywhere. All your branches can also securely send and receive important data.
Low cost: The affordability of VPNs brings several benefits to businesses. Some business VPNs cost less than $10 per month. Their prices often increase with the number of employees your business has, adding to their level of scalability. You can start small, and your VPN will grow with you.
Features of a business VPN
All business VPNs serve the same primary set of purposes, but each has unique features. Here are some essential features to look for when deciding on a VPN for your business:
Mobile access: Sometimes, employees might want to finish a quick work-related task, join a Zoom call or check an update on their cell phone or tablet. Many VPN providers allow these mobile devices to access their servers. This way, your employees can enjoy the convenience of easily checking in with work at any time or place.
Multiple anonymous servers: Many VPNs hop between multiple servers to further conceal your online information and IP address. These networks link more than one server, making it difficult for third parties to trace your online information. If a hacker were to infiltrate one server, the VPN would still protect the user's information since other servers store it. This feature makes these types of VPNs more secure than single-server VPNs.
No-log policy: Every VPN service has its own logging policy. Among these policies are the permissions that describe how a service will handle a user's data. Some services hold on to the information that passes through their servers for several months. However, other services have a no-log policy. This policy means that the service will never store any data your browsing generates.
Account management: Most business VPNs have central ports that allow business administrators to manage the employee accounts connected to their networks. As you hire new employees, you can add them to the list of accounts allowed on the server. You can also determine and change team members' permissions within the network.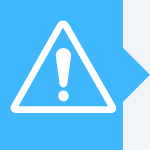 Did you know?: A leading cause of IT hacks is poor access management, with administrators being too generous with privilege access and not using password vaults and multifactor authentication.
The best business VPNs
To help you start your search for the best VPN for your business, here are some widely used and reviewed options.
NordVPN: One of the most popular VPN services, NordVPN brings its members all the standard VPN features along with a few additions. This service routes its users' data through multiple servers and has a no-log policy. It provides encryption for online sessions on mobile devices. A single user can also connect more than one device to their account. Prices for this VPN start at $3.99 per month. To learn more, read our in-depth review of NordVPN.
Perimeter 81: With high connection speeds, Perimeter 81 gives each user a unique IP address rather than everyone sharing one address. This structure increases your data privacy and security. Perimeter 81 also offers administration management controls and doesn't store user data. Many advanced features are available in the higher-tier plans, but it also has a basic plan for $8 per user per month.
Twingate: Twingate boasts a zero-trust model for security that views all networks as untrusted. With this approach, the service works to uphold a system that closely monitors all data that users transmit and receive to and from its servers. Twingate allows at least five users to connect to the service. Its business plan starts at $10 per user per month, and a free plan is also available.
CyberGhost: CyberGhost offers its users access to more than 3,800 servers across 60 countries for advanced location protection and geo-blocking evasion. It has mobile integration so employees can conveniently enjoy safe surfing. Its business plan starts at $2.29 per month. Read our review of CyberGhost to learn more about this service.
IPVanish: IPVanish circulates more than 40,000 IP addresses among its users, lessening the chance of tracing an address back to a specific user. This service allows users to connect unlimited devices to their accounts. It also doesn't log web traffic. Its plans start at $3.75 per month. As with all great business VPNs, it makes security affordable. To learn more about this service, read our in-depth IPVanish review.
You can learn more about these and other services in our roundup of the best VPN services.