OnTheClock Review
OnTheClock provides the best small business feature set in an easy-to-use platform.
The software is free for the first two employees, and affordable for businesses of all sizes.
GPS technology shows where employees are when they clock in and out.
This review is for business owners who are considering OnTheClock for their time and attendance system.
We recommend OnTheClock as the best overall time and attendance software for small businesses because it provides a scalable and secure timekeeping system with digital time cards. You can access the service on a tablet, PC or smartphone, thus eliminating the need for a physical timeclock. The interface is intuitive and includes high-end features such as GPS breadcrumbs, payroll integration and PTO tracking.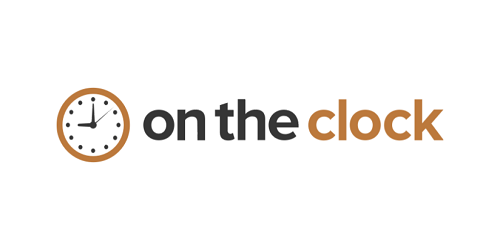 OnTheClock
The Best Time and Attendance Systems of 2021
The Verdict
OnTheClock.com is a web-based time and attendance system that includes comprehensive functions and tools for tracking employees' timecards. Both the employee and administrative portals are easy to navigate.
Price
OnTheClock offers a free plan that includes access for two employees. After that, the price ranges from $2.70 to $3 per month per employee – all features included. If you have over 400 employees, you can contact the OnTheClock sales team for volume discounts.
As a cloud-based solution, OnTheClock offers a free 30-day trial and doesn't require a contract. There are no add-on base fees, implementation charges or support fees. Additionally, there's no initial investment or additional hardware required. The mobile app with all features is included.
Key takeaway: OnTheClock is free for businesses with up to two employees. For businesses with three or more employees, the cost ranges from $2.70 to $3 per employee per month.
Best Features
OnTheClock provides time and attendance tracking with all the bells and whistles. Employees can track their time using fingerprint biometrics, a timeclock kiosk, a web browser or a module timeclock app. GPS locations show where employees are when they punch in and out, and geofencing prevents workers from signing in before they get to the job site.
You can set up PTO so employees can view their work schedules, check balances and request time off.
With OnTheClock, employees can also track tips, leave notes and answer survey questions. For example, you can use the COVID screening survey to check staff members for coronavirus symptoms before they start work.
OnTheClock customization options include administrative controls, rules for when and where employees can clock in, rounding rules, automatic meal or break-time deductions, holidays and pay periods. It supports all common pay periods – weekly, biweekly, semimonthly and monthly – as well as hourly and salaried employees.
All scheduling and time tracking features are included regardless of the size of your firm. That means there are no limits on the number of departments, jobs, manager and administrator roles, or time entries per day.
Key takeaway: OnTheClock provides a rich set of self-service features to support the time and attendance needs of your hourly and salaried workforce. It works for a wide range of industries and business types, including offices, retail, service firms and companies with remote staff.
Pros and Cons
Pros
In addition to being affordable and easy to use, OnTheClock allows you to track where employees are, reduce time theft with fingerprint clock-ins and see who's on the clock in real time. What's nice is that you can set all of this up in minutes.
The system lets you build schedules, automate breaks, and send employee alerts and reminders. It also allows managers to leave employee notes and adjust clock-in and clock-out times.
The software calculates time cards automatically, showing regular and overtime hours for all states, as well as paid time off. This data is published on a timesheet report that you can export to your payroll system using Excel or a CSV file.
If you use one of the integrated payroll systems – like ADP, Gusto or Paychex – or you need to export data for invoicing billable hours, you'll find those interfaces as well. Plus, OnTheClock offers reports for tips, overtime and payroll. That includes job and project costing to help you estimate project and client work.
Cons
One downside is that OnTheClock doesn't have phone support on the weekends. And because it's highly customizable, you'll want to be sure you set up your rules correctly for holidays, user-level security, geofencing, clock-in time restrictions and rounding rules.
Key takeaway: OnTheClock has features to support all kinds of small businesses, including restaurants, retail businesses and construction teams. It provides payroll integrations and client billing support.
Customer Support
OnTheClock offers free customer support via email, chat and phone. Support hours are 8:30 a.m. to 5 p.m. ET on weekdays. On weekends, a chatbot responds to general inquiries.
Customer feedback ratings give OnTheClock 4.5 out of 5 consistently on third-party review sites.
Key takeaway: Unlike many cloud-based timekeeping apps, OnTheClock provides phone support during business hours.
Image Credit: cookie_cutter / Getty Images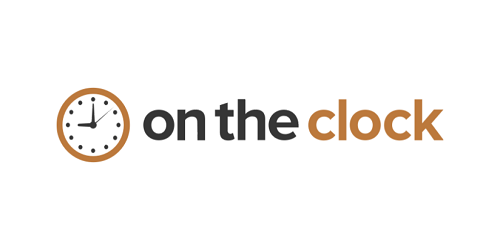 OnTheClock
The Best Time and Attendance Systems of 2021
The Verdict
OnTheClock.com is a web-based time and attendance system that includes comprehensive functions and tools for tracking employees' timecards. Both the employee and administrative portals are easy to navigate.

Laura Handrick
Business News Daily Contributing Writer
Laura Handrick, MA, SPHR, is a professional with more than 30 years experience in HR, training, organizational development, and innovation management give her insight into business management, technology best practices, and labor law compliance. Having served at the executive level in Fortune 100 firms and international franchise organizations, Laura is passionate about helping businesses grow and scale. She has written over 100 long-form articles on topics ranging from software selection to performance management and shared her expertise in over 75 publications including the Wall Street Journal and Fast Company. Laura has a master's degree in instructional technology, is certified as an international franchise executive through the IFA, and as a senior professional in human resources through SHRM.