NextGen Healthcare Review
After conducting research and analysis of electronic medical records (EMR) systems, we recommend NextGen as best EMR for small practices.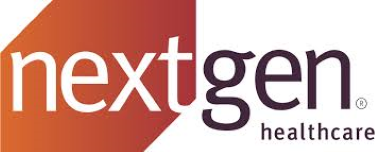 NextGen Healthcare
The Verdict
NextGen's cloud-based EMR makes implementation fast and easy, from start to go live in two months or less. The software isn't the most intuitive, but it is cost-effective, ranging from $299 to $549 per provider, per month.
NextGen, our pick as the best EMR for small practices, offers fast implementation along with top-notch customer support. The company provides training at no extra cost, helping your staff get up to speed quickly with the system. NextGen also offers award-winning customer service, so if you have any questions or technical issues after your go-live date, you can rest assured that a company representative will assist you.
NextGen offers useful tools, including customizable templates and timesaving shortcuts. However, it is not the most intuitive system we encountered. Still, despite a slight learning curve, most users should learn the basics of the system quickly. NextGen offers three different plans, with each plan having a different price based on whether it is a physician or nurse practitioner who is providing care.
Editor's note: Looking for an electronic medical records system? Fill out the questionnaire below and our vendor partners will contact you with more information.
Features
NextGen offers all of the major features we looked for in EMR software. It also has several tools that streamline the process, including custom templates, hotkeys and other shortcuts, that reduce time-consuming tasks, such as manual data entry.
Here are some of the key features with NextGen that we were impressed with.
Scheduling
NextGen's scheduling tool displays a color-coded calendar that can be customized to display appointments by provider, facility or another custom option, such as a specific exam room, for example. The calendar can toggle between daily, weekly and monthly displays.
Staff can create a new appointment by clicking on an open time slot. A popup box appears, which can then be filled out with the patient's name and appointment type. Patients can also submit an appointment request through NextGen's secure patient portal. To reschedule an appointment, you can drag and drop the existing consultation into a new date or time slot. Any action taken on the platform is logged by an audit tracker that runs in the background, so permissioned users can see who made a change and when it occurred.
One feature that your office staff will appreciate is NextGen's automated appointment reminder. You determine how you want to send reminders – you can select from phone, text or email reminders – as well as how many notifications you want to send and when you want to send them.
Another timesaving feature for busy practices is NextGen's eligibility worklist tool, which automatically checks and verifies every scheduled patient's insurance to ensure their information is current and correct. If a patient's insurance coverage has lapsed, you can send them a notice before their visit asking the patient to provide updated insurance information.
Clinical Notes
NextGen offers convenient features for physicians and healthcare providers. Once a patient is checked in and is placed in the exam room, the provider is alerted that they have a patient who is ready to be seen. Providers can view a queue of current and upcoming appointments, which also shows basic patient information. Clicking on the patient's name in the queue brings up additional information in a patient profile, including vitals captured by a nurse during intake.
If the patient has visited the practice before, a physician can pull up previous charts and use the information in those charts to quickly populate some fields in the current note. NextGen employs a lot of dropdown menus in a Q&A format. Once these questions are answered, it creates a note in a narrative format using the patient's responses. These note can be further customized by the physician using free text, hotkeys or voice dictation.
NextGen employs clickable tabs that allow providers to quickly add additional information to a patient's chart with a single click. For example, the "Mark all normal" tab highlights all aspects of patient health in green. Providers can then manually select issues they've identified in the patient. Providers can attach images to a patient's notes and draw on them to highlight health concerns. Similarly, documents can be attached to the file for later review.
NextGen includes a complete ICD-10 and CPT coding library to help providers find for the appropriate codes. Frequently used codes can also be saved for quick reference for future appointments.
Labs and E-Prescribing
A list of current and historic medications can be viewed on a patient's record. Providers can order refills directly from the list of currently prescribed medications, or they can electronically prescribe new medications from the same screen.
When adding new medications, NextGen searches for and flags potential negative interactions or allergies. NextGen also checks the patient's insurance to see if the patient has filled any prescriptions recently that may not be in the patient's record. A patient's preferred pharmacy is automatically notified whenever refills or new prescriptions are made.
NextGen offers bidirectional interfaces with most labs, including Quest Diagnostics and LabCorp. Providers can electronically order lab tests and receive results through the software. If a patient needs recurring lab work, NextGen automatically graphs lab results over time so providers can see emerging trends.
MIPS/MACRA Dashboard
One of NextGen's reporting tools is a MIPS/MACRA dashboard, which tracks performance against the Centers for Medicare and Medicaid Services (CMS) Promoting Interoperability standards (formerly known as meaningful use.)
The dashboard offers insights into how well your practice is meeting each of its goals associated with these standards, and it offers recommendations about specific actions your practice can take to improve its score.
Pricing
There are three pricing plans for NextGen, each of which has two tiers: one for doctors and one for nurses. Each plan specifies a certain number of claims a practice can submit each month.
Overall, NextGen is reasonably priced compared with other EMR software we evaluated. Its lowest-priced plan may be suitable for new practices that are ramping up or very small practices that see a limited number of patients.
NextGen's pricing structure is somewhat unique compared to other EMR solutions we reviewed. It charges a different price for doctors and nurses, something we didn't see with other EMR applications, plus NextGen caps the number of claims you can submit, something else that was unusual. However, this model affords smaller practices access to NextGen even though they might not be able to afford NextGen's unlimited plan. Here is more info about NextGen's plans:
MediTouch EHR/PM (part-time physician): This option is priced at $379 per provider, per month, which is intended for part-time physicians who submit up to 100 claims per month. If the provider exceeds 100 claims, there is a fee of 80 cents per claim. For nurse practitioners, this plan costs $299 per provider, per month.
MediTouch EHR/PM 400: For $499 per provider, per month, this plan covers up to 400 claims per month. The overage charge is 80 cents per claim. For nurse practitioners, this package costs $399 per provider, per month.
MediTouch EHR/PM Unlimited: The unlimited plan begins at $549 per provider, per month, and includes unlimited claims and encounters. For nurse practitioners, this plan costs $449 per provider, per month.
When we spoke with NextGen representatives (we posed as an employee for a new practice that would be opening soon), we were offered the first four months free as well as a 29% discount. In addition, the company offered to migrate charting data from the previous EMR for free.
Implementation and Training
Of the EMR software solutions we evaluated, NextGen not only offered one of the fastest implementation periods in our review – eight weeks – it included data migration from a previous EMR platform and training.
NextGen's training program involves virtual courses designed specifically to train a practice's staff on the EMR's features specific to their role in the practice. The courses are led by an instructor using WebEx video conferences. Each staff member attends a training session that covers the specific functions of the software they will rely on in their day-to-day job. For example, your front office staff will learn how to register patients, set appointments, run insurance eligibility checks and more; they won't learn the charting features or other clinical aspects of the EMR. If an employee cannot attend the virtual training session, NextGen offers self-guided learning materials that employees can consult at any time.
After your go-live date, an account manager remains available to assist your practice with workflow optimization, helping to tweak the system to better suit your practice's operations.
Customer Service
NextGen offers award-winning customer service, and our experience with company representatives confirmed the high quality of its support. We initially reached out to request a price quote and live demonstration of the software, posing as an employee of a new medical practice who was researching EMR software.
A representative quickly contacted us to set up an initial call. They answered our questions in detail and scheduled a demonstration of the software. During the demo, two representatives walked us through the system. They were patient and friendly, they repeated demonstrating certain features when we asked, and they explained the finer points of the system. When we explained that our hypothetical medical practice was only in the early stages of researching software and wouldn't be making a decision soon, NextGen representatives remained helpful and never pushed us to make a buying decision.
NextGen's customer service department is available by phone or email. The technical support team is available weekdays from 8:30 a.m. ET to 5:30 p.m. ET.
Previous Winners
Last year, we selected Kareo as the best EMR software for small practices. To learn more about Kareo and why we previously selected it as a best pick, read our archived review.
Ready to choose an EMR system? Here's a breakdown of our complete coverage:
Editor's note: Looking for an electronic medical records system? Fill out the questionnaire below and our vendor partners will contact you with more information.
Image Credit: TippaPat/Shutterstock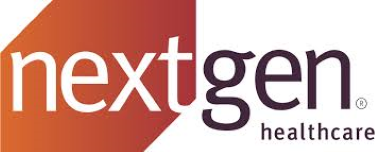 NextGen Healthcare
The Verdict
NextGen's cloud-based EMR makes implementation fast and easy, from start to go live in two months or less. The software isn't the most intuitive, but it is cost-effective, ranging from $299 to $549 per provider, per month.

Adam Uzialko
Business News Daily Staff
Adam Uzialko is a writer and editor at business.com and Business News Daily. He has 7 years of professional experience with a focus on small businesses and startups. He has covered topics including digital marketing, SEO, business communications, and public policy. He has also written about emerging technologies and their intersection with business, including artificial intelligence, the Internet of Things, and blockchain.