LivePlan Review
LivePlan provides all of the tools you need to produce a well-defined business plan that will serve as not only your guide for launching and growing your business, but also a document that appeals to potential investors to help you fund your new venture. This cloud-hosted business plan software is accessible from any internet-connected device. LivePlan includes hundreds of templates and a step-by-step wizard to ensure your final document looks great and includes all of the information and financial data it needs. Because of its ease of use, wide range of features and affordable price points, LivePlan is our choice for the best overall business plan software.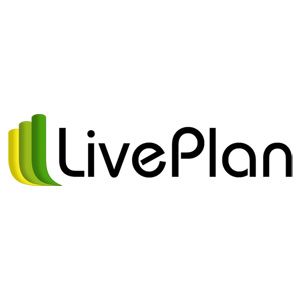 LivePlan
The Verdict
LivePlan is our choice as the best overall business plan software because it can be accessed from anywhere, is easy-to-use, affordably-priced, has hundreds of templates, a step-by-step wizard and all of the financial forecasting tools you need.
To understand how we selected our best picks, you can find our methodology as well as a complete list of business plan software on our best picks page.
Editor's note: Do you need help writing your business plan? Fill out the below questionnaire to have our vendor partners contact you about your needs.
LivePlan Pricing
LivePlan offers one service plan that gives you access to all of the software's features and tools. Price points vary based on how long you commit to the service. These are the specific costs:
Month to month: $19.95 per month
Six months: $15.96 per month; billed once every six months
Annual: $11.66 per month; billed once a year
There are no added costs besides the subscription fees. Everything the software offers is included in your subscription, whether you pay month to month or commit to the software for a year. LivePlan offers a 60-day money-back guarantee. If you sign up for the software and are not satisfied, you can get a 100% refund.
LivePlan Features
LivePlan has all of the features and tools entrepreneurs need to create a detailed and professional-looking business plan. When complete, the business plans include all of the information necessary to serve as a roadmap for how the business should be run. Here are some of the more valuable features LivePlan includes.
Templates
LivePlan offers more templates than any of the other business plan software we found during our research. The software includes more than 500 templates and samples for businesses from every industry imaginable. This gives you a great starting point and prevents the wasted time of trying to create this crucial document from scratch. You can use these templates as a guide for your own plan or, if you prefer, copy and paste specific language from the examples into your own.
One-Page Pitch Before you start building your thorough plan, LivePlan helps you create a one-page pitch to nail down the basics of what your plan should include, such as who your customers will be and your expected sales activity. This one-page plan will help you perfect an elevator pitch to explain your business idea to anyone in less than a minute.
Financial Forecasting
One of the most critical elements of any business plan is the financial forecast. You want to show when your business will make money and how much. LivePlan provides you with all of the tools you need to make your case. The software walks you through each necessary piece of financial data to ensure you include it in your projections. It offers drag-and-drop forecasting to make the process even simpler.
The software also offers options to create monthly and annual budgets. Among the financial data the software allows you to present are revenue forecast, expense budget, profit and loss statements, balance sheets, cash flow projections, personnel plans, asset purchases, direct costs, and funding sources.
Charts and Graphs
Once you input all of your financial data into the software, LivePlan can automatically turn it into eye-pleasing charts and graphs. No additional work is necessary on your part to include these essential components.
Industry Benchmarks
LivePlan shows you how your financial projections stack up against other businesses in your industry. This gives you a good idea of whether you will be able to compete in the marketplace.
Performance Dashboards Once your business is up and running, you can use the software to track your progress. You set goals and see how you are performing against them.
Pros
In addition to all of the top-notch features LivePlan offers, there are a number of other positives to the service. One huge plus is the step-by-step wizard that walks you through each part of the business plan. This ensures you include all of the information you should. It also makes the entire process seem more manageable. With the wizard, you only have to focus on one question at a time. Once that is complete, it takes you to the next one, and so on.
Another main benefit is the number of people who can work on a business plan at one time. LivePlan offers unlimited contributor access. This means that anyone you want to give their input to the plan can simply log in to the software to make changes and edits. Many of the other software options we examined cap the number of contributors who can make edits.
Another plus of LivePlan is that you can work on an unlimited number of business plans. This gives you the freedom to work on more than one project at a time. As with the contributor access, many of the other software choices we considered limit the number of plans you can work on simultaneously.
One your business is up and running, LivePlan offers the ability to integrate your accounting software with the program. This allows you to add current and actual data so you can really get a sense of how your business is performing against its goals. LivePlan integrates with QuickBooks and Xero. Not all of the software we researched offers these types of integrations.
Cons
While LivePlan earned our recognition as the best overall business plan software, there are a couple of issues you may want to consider before signing up for the service. One is that LivePlan doesn't offer a mobile app for either iOS or Android devices. Some of the other programs we considered do have mobile apps. However, LivePlan is mobile responsive, so you can still access the software from your mobile devices.
Another potential downside is that LivePlan doesn't provide access to business consultants like some other software options do. This access is helpful should you run into problems putting your business plan together. However, the business plan software choices that do offer business consultant help cost more than LivePlan does. Ultimately, you need to determine whether the ability to tap into a consultant's expertise is worth the extra money.
Customer Support
To test the customer service LivePlan provides, we contacted the company by phone and live chat, posing as an entrepreneur interested in the business plan software. We were extremely impressed with the level of support we received. The representative we spoke with on the phone could not have been more helpful. He was friendly and answered all of our questions in enough detail that we had a very clear understanding of how the software works by the end of the call. We were also pleased with the live chat service: Our questions were answered promptly and thoroughly, similar to what we experienced by phone.
You can contact the LivePlan support team by phone, live chat or email between 8 a.m. and 5 p.m. (PT) Monday through Friday. The LivePlan website also features helpful resources, including user guides, additional tips and answers to a large selection of frequently asked questions.
Editor's note: Do you need help writing your business plan? Fill out the below questionnaire to have our vendor partners contact you about your needs.
Ready to choose a business plan solution? Here's a breakdown of our complete coverage:
Image Credit: Rawpixel / Getty Images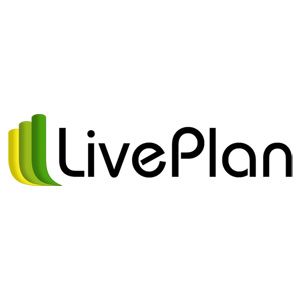 LivePlan
The Verdict
LivePlan is our choice as the best overall business plan software because it can be accessed from anywhere, is easy-to-use, affordably-priced, has hundreds of templates, a step-by-step wizard and all of the financial forecasting tools you need.

Chad Brooks
Business News Daily Staff
Chad Brooks is a writer and editor with more than 20 years of media of experience. He has been with Business News Daily and business.com for the past decade, having written and edited content focused specifically on small businesses and entrepreneurship. Chad spearheads coverage of small business communication services, including business phone systems, video conferencing services and conference call solutions. His work has appeared on The Huffington Post, CNBC.com, FoxBusiness.com, Live Science, IT Tech News Daily, Tech News Daily, Security News Daily and Laptop Mag. Chad's first book, How to Start a Home-Based App Development Business, was published in 2014.