Best Social Media Management and Monitoring Tools
Shayna Marks, Staff
Updated: January 8, 2019
Intro
With more people creating social media accounts every day, finding the right social media marketing tools has become a vital task for companies everywhere. Using the wrong ones could result in lost sales and missed opportunities to connect with potentially valuable customers.
From social media scheduling to social media monitoring, there are a range of features businesses should carefully assess. To help you find the best solution for your business, Business.com evaluated dozens of social media software programs and services, narrowing down the best ones based on the type of business (small versus enterprise), certain features (geotargeting, competitor analysis, market research) and needs.
In this guide, we highlight the key features to look for in a social media marketing tool, how much you should expect to pay, and the best social media tools for different businesses. We chose Oracle Social Cloud, DataSift, OrangeSoda, Portent, SocialClout and Sysomos as our best picks. You can read more about each below, including what type of organization it's best suited for or what particular feature about the software or service impressed us.
Best Picks
Best for Multi Media Creation

Best for Multi Media Creation
WebiMax can help your business with the creation of multimedia content. Its dedicated account managers will work with you to create content like videos, infographics, memes and articles. Your account manager can also help you design a business profile for each social media platform, develop specific strategies as well as update and maintain your social media accounts.
Best for Enterprise

Best for Enterprise
Oracle Social Cloud is the best solution for enterprise. It's more expensive than most social monitoring tools, so it's better suited for enterprise-level businesses. With Oracle Social Cloud, you can create and schedule multimedia posts that include content, video, etc., over various social sites such as Facebook, Twitter, LinkedIn and more. You can also post individual replies to people who engage on your various social media channels. There is also an interactive editorial calendar to help you plan and schedule your social campaigns.
Small Business

Best for Small Business
SocialClout is the best social media software for small businesses because of the number of social media accounts it supports, its pricing, and its analysis and reporting tools.
International Business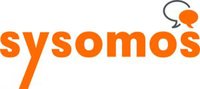 Best of International Business: Sysomos
Sysomos is our pick for the best social media tool for international businesses. It monitors 186 languages in 189 different countries. This social media software can help brands monitor how people throughout the world view their company, who the key influencers are in your industry, what influencers are saying about you and how your campaigns are performing.
Pricing
Social media marketing tools vary in price. Some providers offer a free trial period, typically 30 days, where you can test out the software or service to see whether it's a good fit for your company.
Pricing is typically structured according to tiers, with monthly costs increasing as more features are offered and if you have a dedicated account manager assigned to you. Packages range from $20 for a basic social media scheduling tool to $500 for programs with myriad features and a dedicated account manager.
Editor's Note: Looking for an online marketing service? We can help you choose the one that's right for you. Use the questionnaire below to have our sister site, BuyerZone, provide you with information from a variety of vendors for free:
Negotiation Tips
Before signing on the dotted line with any provider, you should make absolutely sure you're getting the best deal.
It's also imperative that you understand exactly what you are buying and what features are included with your plan. Try to think ahead and pick a plan that will accommodate any future growth you may experience.
Here are some negotiation tips to help you get the most for your money:
Find out if the provider offers a discount if you pay for the software or service annually rather than monthly.
Research the competition and know what others in the industry are charging. Ask the provider whether they are willing to match the price of their cheaper competitors.
Ask if the provider offers free perks or waives fees for first-time customers.
State of the Industry
More than 90 percent of marketers believe social media is important to their business, according to a survey by Social Media Examiner. From the same 2016 survey, 40 percent of marketers reported that social media marketing has become more difficult.
Social media marketing tools are designed to simplify and concentrate a business's online marketing efforts. They analyze trends, demographics and sentiment – whether a post is complimentary or negative. They also keep tabs on your various social media accounts, find mentions of your business and keywords, and identify potential sales leads.
Dissatisfied customers are more likely to complain on social media than directly to you. Businesses can utilize "listening" tools so they know what customers are saying about their business so they can improve their product or their customer service.
"Social is now front and center as a customer service channel, especially when things go wrong for a consumer with a product or service," said Lizz Kannenberg, director of content for Sprout Social. "It's imperative that organizations of all sizes have a social customer care strategy in place to make sure the highly visible nature of social media can be used as an advantage in resolving customer service issues."
How to Use Social Media Monitoring
Social media monitoring goes way beyond identifying tweets you should respond to. Even the most modest of businesses can collect data on a level previously available only to corporations with large research and development budgets. With the social analysis and reporting tools usually provided by the programs, you can use that data in many ways.
Interact with customers. Online communities are becoming the go-to for communication, even with companies. When customers have a good or bad experience, they share it with everyone, not just with the company or close friends. Some customers use social media as a shortcut to a higher level of management. Social media monitoring and social relationship management allow you as a company to tap in quickly to the compliments and complaints so that you can react quickly. This kind of engagement, even when addressing complaints, goes a long way toward improving your brand's reputation.
Track trends. By keeping an eye on what's happening in your industry, you can stay ahead of innovations and move proactively.
Product identification: If you own a restaurant, knowing the next trendy grain can help you adjust your menu.

Scheduling promotions: Housekeeping services might follow real estate trends and promote move-in and move-out cleaning sales during peak months.

Competition: If your competitor is having reputation problems, it could be a good time for an incentive campaign.

Advertising placement: Say you sell motorcycle gear. You may find your customers also have snowmobiles, so running an ad for your products on one of the most popular snowmobile sites in the early spring might pay off.
Identify key influencers. Influencers are people who have a lot of followers in your target audience. If you sell handcrafted leather furniture, an influencer might be an interior design blogger or a poster on the Pinterest Man Cave Board who has a following of 15,000 and growing. Once you identify influencers, you can ask them for reviews, offer free samples, or simply follow them to start a relationship with them and their followers.
Evaluate sentiment. Knowing if people are posting about you in a positive, negative or neutral light lets you see where you stand reputation-wise. Most sentiment analysis tools let you drill down to specific mentions, so you can see if you need to improve your product or your customer service response time.
Research products. By using keywords specific to your industry, you can keep abreast of the latest innovations and what they mean to your business.
Keep up with your competitors. Most social monitoring software lets you track your competitors as well as yourself. You can track, record and analyze their information as easily as your own.
Research markets. It used to be that you had to conduct polls and fact-finding missions to discover what customers wanted. Now, people are openly discussing it in public arenas. Social media monitoring taps into those conversations to get you frank and unsolicited information.
Generate leads. Programs with this ability identify phrases that indicate readiness to purchase. ("Not another flat tire!" "Need ideas for a housewarming gift." "Craving Chinese food … again.")
What to Look For
When considering which is the best social media monitoring program for your business, you should balance your needs with your budget. If all you want is to track social venues where you have accounts, there are simpler and cheaper options, like AgoraPulse. If you need heavy-duty market research, you will want software that considers millions of sources, like Sysomos. Once you've narrowed it down to a few, consider the following.
Monitoring: Many social monitoring services brag about viewing millions of messages a day, but ask for specifics. Make sure the software is looking where your readers live. For example, monitoring the Huffington Post won't help you if you manufacture medical testing equipment. Some of the social media monitoring programs we examined are limited to social media you frequent. This may be enough for smaller companies that are mostly interested in customer response.
You should also make sure you understand how you are billed. Some companies charge by keyword, others by valid hits. Therefore, with a company that casts a wide net, you could end up paying for results that aren't helpful, especially if your keywords are popular. For example, if your keyword is "blood testing equipment," you could end up paying for hits for articles about DUIs and diabetes. Some companies, like DataSift, help you determine the best keywords for your research needs.
Filtering out the noise. Even with valid keywords, you can end up with invalid results. Social media is rife with people posting for their own promotion and bots posting to boost ranks. Your social analysis program should offer filters to remove the spam, self-promotion and junk posts.
Sentiment analysis. This highly useful tool examines a post ahead of time to see if it's positive, negative or neutral. Sentiment analysis examines the wording of the post itself, beyond mere keywords, to determine if the phrases are complimentary toward your brand. This is not always an easy thing, especially when you consider slang and the brevity of social media posts.
There are several automated language analysis processes, with accuracy results varying from 70% to 86%. Independent human evaluation averages around 80% accuracy. The best social analysis software uses more than one method. Some companies have their own proprietary systems. If you have international concerns, be sure to ask how sentiment analysis takes different languages and cultures into account.
Demographics. Who is talking is as important as what is said. Most of these services can look at sources (Twitter bios, for example) to discern a poster's age, gender and even interests. Some allow your marketing folks to access the bios themselves, which can help you woo influencers.
Historical data. This is important for trend analysis and for seeing how campaigns work against a norm. Ask how long the social media monitoring service keeps the data it collects on your behalf, but also ask if it stores search results in general. A few do this for several years, enabling you to mine data from before you purchased the software. This can help you establish benchmarks right off the bat.
Lead identification. The best social media monitoring programs search for terms that indicate an interest or need and alert the appropriate department so that you can respond quickly with a comment or offer.
Integrations. The programs we considered all work very well independently. Most offer user levels, email alerts and forwarding to other departments, and downloadable reports in multiple formats. However, the best social media monitoring programs also offer integrations with social marketing, advertising and customer relationship management programs. If you already have specific tools you use, check to see if they integrate with the software. Some of the social media monitoring programs, such as the ones from Salesforce and Oracle, are just one of many business tools their company offers. You may discover a package deal with that company is cheaper and easier than integrating several separate programs.
Services
AgoraPulse
AgoraPulse is social media monitoring and engagement software that concentrates on social media outlets only. Learn more here.
Brandwatch
Brandwatch social media monitoring records and analyzes posts from social media, review sites, blogs and more. Lean about it at Business.com.
Cision
Cision social media monitoring software helps you analyze the sentiment, demographics and influencers among your online audience.
Customer Magnetism
Customer Magnetism helps drive traffic to your existing website with fresh content and incentive programs. Learn more about this social media company here.
DataSift
DataSift offers deep monitoring and analysis of social media, filtered and normalized for your marketing analysis. Learn more about it here.
Hootsuite - Social Media Management & Monitoring Tools
Hootsuite Insights is social media monitoring software that complements its engagement software for a full interaction package. Learn more here.
Ignite
Ignite focuses on social media marketing to offer its expertise to small businesses. Learn more in our buying guide.
Lead To Conversion
Lead to Conversion offers content creation as part of its social media marketing plan. Learn more here.
Meltwater
Meltwater social media and engagement software provides easy-to-read dashboards for analysis. Learn more here.
Mint Social
Mint Social focuses solely on social media to help you gain new customers. Read more about this social media marketing service in our buying guide.
Oracle
Oracle offers excellent enterprise-level social media monitoring and engagement software. Learn about its social listening tools here.
OrangeSoda
OrangeSoda is an online marketing company with expertise in social media marketing. Learn more about this company in our buying guide.
Pandemic Labs
Pandemic Labs helps manage your existing social media accounts with content, photos and video to gain new followers and engage current ones. Learn more here.
Portent
Portent has a small business hub that helps it offer cost-effective social media business plans. Read our buying guide to learn more.
Salesforce - Social Media Management & Monitoring Tools
Salesforce Marketing Cloud offers social media monitoring integrated with marketing in an easy-to-use interface. Learn about it here.
Social Aider
Social Aider is a social media scheduling tool to help businesses conveniently schedule its social media posts across numerous platforms, including Facebook Twitter, Instagram, LinkedIn, Pinterest and more. You're not limited by the number of profiles you can add to your account, plus there additional helpful features, such as an image editor and a tool that recommends hashtags to complement your posts.
Sysomos
Sysomos is an excellent social media monitoring software business with an international reach. Learn more about it here.
iClimber
iClimber, the social media wing of Submit Express, an online marketing firm, can help you establish and manage your social media accounts. Learn more here.
WebiMax
WebiMax helps you build your social media marketing from the beginning and analyzes results. Learn more in our guide.
SocialPilot
A social media management tool, SocialPilot is a useful resource for businesses looking to easily manage their social channels. Features include analytics, bulk scheduling and a calendar. The dashboard is user friendly and collaboration tools make the platform useful for teams trying to jointly manage social accounts.
Pricing
Social media marketing tools vary in price. Some providers offer a free trial period, typically 30 days, where you can test out the software or service to see whether it's a good fit for your company.
Pricing is typically structured according to tiers, with monthly costs increasing as more features are offered and if you have a dedicated account manager assigned to you. Packages range from $20 for a basic social media scheduling tool to $500 for programs with myriad features and a dedicated account manager.
Editor's Note: Looking for an online marketing service? We can help you choose the one that's right for you. Use the questionnaire below to have our sister site, BuyerZone, provide you with information from a variety of vendors for free: