 As the third largest laptop manufacturer in the world, Dell commands 15 percent market share. Many business owners choose Dell over other brands because of the company's comprehensive warranties, business-focused designs and accessible entry-level price points.
When we set out to recommend our favorite Dell laptops to our business readers, we wanted to cover as many bases as possible. We know that every business is different, so we segmented our selection to appeal to casual emailers, multitasking professionals, hardcore power users and everyone in between.
Best Dell Business Laptops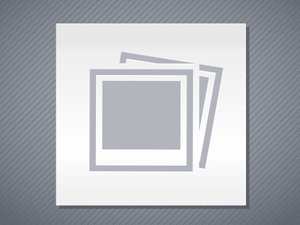 Price

$999.99

CPU

3.4 GHz Intel Core i5-8250U

RAM

4GB

Display Size & Resolution

13.3 inches, 1920 x 1080 pixels

Battery Life Tested

12:37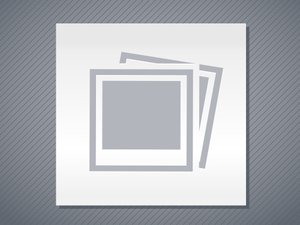 Price

$1,299.99

CPU

Intel Core i5-8305G

RAM

8 GB

Display Size & Resolution

15.6 inches, 3840 x 2160 pixels

Battery Life Tested

6:28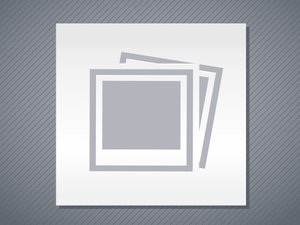 Price

$2,279

CPU

2.8 GHz Intel Core i7-7700

RAM

16GB

Display Size & Resolution

15.6 inches, 1920 x 1080 pixels

Battery Life Tested

11:57
Best Dell Laptop Overall
Dell XPS 13 9370 (2018)
Credit: Dell
The Dell XPS 13 has long been a favorite of business users, and the 2018 version more than earns its title as Best Dell Laptop Overall. One of the slimmest and most attractive Dell's ever released, this highly customizable laptop starts at a reasonable $999.99 and comes with a respectable Intel Core i5 CPU. Like other Dells, this model increases in price as upgraded specs are added. The excellent battery life we observed (12 hours and 37 minutes) was based on a non-touchscreen model, but even the touchscreen version offers users a respectable battery life of 8 hours and 53 minutes.
While buying an award-winning business laptop for around a grand seems like the perfect deal, most business users will want to upgrade at least a few specs. Bumping up the RAM from 4GB to 8GB (additional $100), opting for Windows 10 Pro instead of Home (additional $60) and nabbing Microsoft Office Pro (additional $170) may increase the price, but it also makes this machine infinitely more suitable for serious business users.
Read a full review of the Dell XPS 13 on our sister site, Laptop Mag.
Best Dell 2-in-1 Laptop
Dell XPS 15 2-in-1
Credit: Purch
For business travelers, media lovers, and occasional tablet users, it doesn't get much better than the Dell XPS 15 2-in-1. The exceptional build quality and glorious 4k display prepare you for an astronomical price tag, but this 2-in-1 starts at a reasonable $1,299.99. The silver casing is reminiscent of a MacBook Pro, which isn't a negative, but the keyboard is Dell all the way. Business touches like having the fingerprint scanner built into the power button and the slim, low-travel keyboard (meaning the keys don't have to be pressed down a great depth to carry out an action) are great for workers on the go.
There is one serious downside to this otherwise fantastic machine, and that's the battery life. Unfortunately, that stunningly glossy 4k touch display eats up an unfathomable amount of power, which means this 2-in-1 can only survive continuous surfing without access to power for a little over 6 hours. If battery life is a top concern, and you want a 2-in-1 design, try other manufacturers.
Read a full review of the Dell XPS 15 2-in-1 on our sister site, Laptop Mag.
Best Dell Workstation
Dell Precision 5520
The New Precision 5520 workstation from Dell is on the pricey side, but the price tag is warranted when you peek under the hood of this robust workstation. The entry-level Precision 5520 has an impressive quad-core Intel i7 that can be overclocked up to 3.9-GHz, but if you want even more power you can upgrade to an Intel Core Xeon for an extra $630. The impressive processing power of the New Precision 5520 with its outstanding battery life of nearly 12 hours and its roomy 16GB RAM (upgradable to 32GB), makes for a work-ready machine that's ideal for high-level multitasking.
Read our full review of the Dell Precision 5520.
What You Need to Know Before Buying a Dell Business Laptop
Dell's business laptops offer similar security, durability and manageability features across the board. Below is an overview of what to expect from the brand.
XPS vs. Latitude vs. Precision
Dell sells business laptops in three different lines. Here's a quick breakdown of the types:
XPS: These laptops are premium consumer laptops that happen to be good picks for small businesses. Dell says they're also suitable for executives and other select users in an enterprise environment. They come with strong security features, including hardware-based encryption, but have limited manageability compared to the Latitude line.
Latitude: These laptops are made to be deployed in a managed IT environment. Latitudes are good for companies that demand top-notch security and mobile management features, and they offer stronger durability credentials compared to the XPS line, like the ability to withstand moisture, shocks, dings, and drops.
Precision: These workstation-class laptops offer similar durability, security and manageability compared to the Latitude line. The primary difference is that they offer faster processors and more powerful dedicated graphics cards. Precision laptops also happen to be significantly more expensive.
Security
Dell's business laptops offer a variety of security features, including:
Encryption: All of Dell's business laptops come equipped with a Trusted Platform Module for hardware-based encryption.
Biometric Security: Biometrics let you unlock your work laptop using your own body. The most basic form of biometric authentication is a fingerprint scanner, which is available on most Latitude and Precision models but not on XPS laptops. A few Latitude models have cameras capable of facial recognition, so you can unlock your laptop just by looking at it.
Lock Slot: All of Dell's business laptops come with a special slot — called a Kensington lock slot — that lets you physically chain your system to your desk with a cable.
Manageability
Many Dell business laptops can be purchased with special manageability tools, including:
VPro: Many Dell models are available with secure manageability via Intel vPro technology. VPro is a management platform baked right into certain Intel processors, giving you access to laptops at the hardware level. That makes it possible to run software and group policy updates even when a system has been turned off. The ability to manage a powered-down system also helps when you need to locate the system, restrict access to it, or wipe it clean if it's been lost or stolen.
vPro Extensions: Dell also offers unique vPro extensions that let you update BIOS settings when systems are powered down.
Deployment: Dell's basic deployment services provide businesses with project coordination along with a la carte options for data migration, asset tagging and system image loading. Meanwhile, the Managed Deployment plan can provide businesses with end-to-end project management services, including data migration. Finally, enterprise customers can pay for on-site device configuration from Dell.
Durability
Dell's business laptops generally offer excellent durability features, such as:
MIL-SPEC: Latitude and Precision models come with MIL-SPEC durability credentials. MIL-SPEC is a set of standards that test ruggedness and resistance to extreme temperatures, pressure, humidity, dust and vibrations.
Spill Resistance: Some of Dell's business laptops offer spill-resistant keyboards that can drain small amounts of moisture, safely routing liquid away from the laptop's circuitry.
Reliability
Dell offers a variety of services to ensure the reliability of your company's PCs like:
Warranties: Dell's business laptops generally come with a three-year hardware-service warranty, which includes remote diagnosis and on-site service. That's the most extensive basic warranty you'll find on the market. Extended warranties are also available for up to five years, with the option for next-business-day on-site service.
On-Site Servicing: A variety of on-site servicing options are available for businesses, including diagnosis, troubleshooting, and repair. Businesses can also opt in for on-site parts management to eliminate delivery and dispatch time for needed parts.
Tech Support: Dell's ProSupport Plus plan provides 24/7 priority access to Dell tech support representatives for hardware and software issues, repair for accidental damage, and the return of replaced hard drives to ensure your data stays secure.