 Performance management systems are an essential tool for modern human resources departments. A single module in larger human capital management (HCM) software suites, performance management specializes in the ongoing evaluation of employee performance, offering an avenue for constant feedback from managers and opportunities for self-reflection by the employee. Succession planning software, which help managers analyze the trajectory of an employee within the organization to make promotional and termination decisions, is also commonly associated with performance management software. In addition, salary and bonus management is typically closely tied to performance management as well, ensuring top performers are rewarded for their hard work and incentivized to stay on board.
"When it comes to performance management, there are two other components that go hand in hand: Some level of succession planning … and pay for performance." Bob DelPonte, VP and general manager for Workforce Ready group, the company behind Kronos HCM software suite, said. "Performance management, succession, and compensation are really the three-legged stool; without each of those you can't effectively measure the employee.
Many performance management systems also operate in close quarters with goal management modules, which allow managers to assign and track tasks through to completion. Performance management is also closely related to career and skill development, so managers can help bolster employees' strengths and shore up their weaknesses by offering educational opportunities.
While performance management centers around the employee evaluation, extending it beyond just the annual or quarterly review, these functions taken together optimize the performance management process. Business News Daily analyzed some of the top HCM vendors to determine which performance management system will help you get the most out of your employees and retain your top talent, ultimately translating the best performers into leadership roles.
Best Performance Management Solutions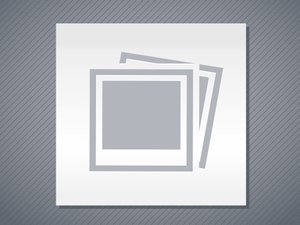 Pricing

Affordable subscription-based pricing

Ease of use

Easily navigated user interface makes learning BambooHR easy

Open API

Open API allows for simple integration of third-party applications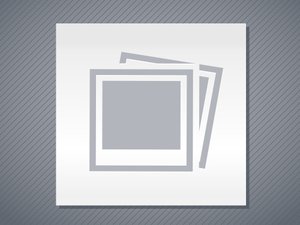 Customizable

Fully customizable, accomodating any workflow

Comprehensive

Comprehensive features, as well as bells and whistles that add another element to performance management.

Scalable

Highly scalable for growing small businesses
Already prepared to choose a performance management system? Here's a breakdown of the rest of our coverage:
Best Performance Management System for Small Business: Halogen Software
Halogen Software's performance management solution is a highly navigable, user friendly performance management system that is complemented by an effective talent management suite. Halogen boasts an automated workflow that helps users engage with a tailor-made, customizable performance review process that draws on both subjective and objective feedback. A primary consideration of ours was the ability for multiple supervisors to offer feedback to an employee on an ongoing basis, and Halogen includes a simple to use interface that helps connect every stakeholder in the process – it almost works like a social media messenger app. Halogen's succession planning component is especially useful, color-coding candidates that are ready for promotion compared to those who require further development, in addition to placing them on the visual "9-box grid" matrix. Halogen's system features customization options in almost every facet of the process, the only drawback being the back-end can be rather complicated depending on how the system is built and implemented. However, it also means your end product will suit the specific needs of your business and that you can purchase a scalable solution that will stay with your company.
Best Performance Management System for Mid-Sized and Enterprise Businesses: UltiPro
UltiPro is a powerful and comprehensive performance management solution within a family of similarly effective HCM software. Ultimate Software, the company behind UltiPro, was a pioneer in the HR software as a service (SaaS) space and it shows. UltiPro is relatively easy to learn and navigate, but what makes the software truly attractive is the level of customization available for performance appraisals and goal setting. In addition to these standout features, UltiPro does a nice job of covering all the bases, from offering additional career development and educational opportunities to soliciting regular feedback from multiple supervisors. UltiPro is most useful when showcasing its business intelligence capabilities, which generate detailed reports and offer predictive analytics. This tool is only improved with the integration of the full HCM software suite; for this reason, we chose UltiPro as the best solution for mid-market and enterprise-sized businesses, because it would be easiest for these larger companies to implement the entire suite and thereby get the largest benefit possible from the system. The full implementation includes features like time and attendance, pay and benefits management, and workflow automation, to name a few features. Companies with the capital and desire should consider exploring the full suite to see if a full implementation is right for them.
Best Standalone Performance Management System: BambooHR
BambooHR offers a sleek, intuitive performance management module that hits all the sticking points: ongoing, multi-rater feedback, an effective goal management component, automated reminders, and a visual matrix tool to easily and quickly see how an employee stacks up. BambooHR's system is simple to use and seems focused primarily on reducing the stress associated with performance reviews. The software lends itself to a day-to-day style, rather than a quarterly or annual appraisal process, and it's geared more towards a question-and-answer based system rather than a numeric-based rating system. A benefit of this method is that it makes the manager's job easier and allows other supervisors to quickly understand where an employee stands, but the potential drawback is that it opens the door for additional subjectivity in the review process. What ultimately set BambooHR apart from the pack when it came to offering the performance management module as a standalone piece of software was the open API, which makes it easy to integrate with other existing HR software or any tools that were previously developed in-house. For a standalone solution, integration is absolutely essential, and so the versatility of BambooHR scored the software big points.
Our methodology
To choose the best performance management systems for business, we created a list of 38 reputable human capital management and talent management companies. Our selections were based on user feedback, previous reviews, and the available features of each product. From there, we eliminated vendors that didn't provide a basic level of necessary services and features or that focused primarily on other aspects besides performance management.
After narrowing down our initial list, we explored the features of the remaining candidates even further and conducted interviews with industry insiders and experts to determine what aspects of performance management are commonly most important to entrepreneurs. We watched demo videos when available and compared pricing. We also considered the ability of each system to be integrated with common applications or other human capital management systems. Ultimately, we were left with a final pool of 15 candidates to consider for our best picks.
To select the final candidates, one for each category of best for small business, best for mid-sized and enterprise businesses, and best standalone performance management system, we analyzed the following candidates in depth, taking part in free trials and engaging in discussions with company representatives: ADP Workforce Now, BambooHR, Cornerstone OnDemand, Engagedly, Halogen Software, Kronos Workforce Ready, Lumesse, Namely, PeopleFluent, PeopleSoft, Ramco HCM, ReviewSnap, TrakStar, UltiPro, and Workday.
We analyzed each candidate on the following criteria:
Pricing: Cost of the systems played a part in determining our best picks. Pricing was considered in tandem with the number of and robustness of each feature.
Performance appraisals: The core of any performance management system is the appraisal or review process. We looked for the ability for multiple supervisors or managers to offer feedback on an ongoing basis, the ability of the employee to respond and interact, as well as the ability to incorporate objective or statistical information into subjective reviews.
Customizability: Every system has a different level of customizable workflows. Some allow you to change a few parts of the review process, while others offer a level of control over much of the system. More customizability was viewed favorably, as every company has its own unique HR needs.
Compensation management: Integrating a compensation management module was also considered alongside performance management, as these modules often work in tandem.
Succession planning: Much like compensation management, a company's succession planning offerings were also considered, given these modules proximity to the performance management process.
Career development: We considered career development and continued education opportunities available through the software. Systems which had robust methods of helping employee's grow and feel more engaged scored well in this criterion.
Goal management and tracking: We also considered goal setting and tracking components of these systems. Performance reviews are made easier when objective measurements, such as progress toward specific work-related goals, and so those systems with comprehensive goal management components scored better.
User feedback: We considered user feedback, positive and negative, from a variety of sources before making our final picks.
Customer service/tech support: We engaged as a customer with our finalists' customer service departments and rated our overall experiences. Friendly, knowledgeable, and forthcoming representatives earned a higher score for their company.
Vendors List

Here is a full list of performance management systems and a summary of what each company claims to offer. This alphabetical list also includes our best picks.
ADP Workforce – ADP's performance management module includes an ongoing, 360 multi-rater review process, goal management and tracking, and career development plans. ADP also includes a pay-for-performance module that helps managers to reward top performers with raises and bonuses. https://www.adp.com/
APS Online – APS's cloud-based performance management software helps automate the review process from the appraisal through future skills development. APS's system also flags potential gaps in performance or talent within your organization. https://www.apspayroll.com/unified-solution/core-hr/online-performance-reviews/
BambooHR – BambooHR, our best pick for standalone performance management systems, is a versatile performance management module that features an open API. Bamboo handles major functions like performance appraisals, goal management and tracking, and career development plans. Read our full review here or visit http://hr.bamboohr.com/bamboohr-performance-management-software/
BetterWorks – BetterWorks sees performance management as aligned with goal management and compensation. With 360-degree and peer feedback, BetterWorks reports are colored by information from numerous sources within the organization. https://www.betterworks.com/continuous-performance-management/
BizMerlin – BizMerlin's performance management software is part of its larger human capital management (HCM) software suite. In addition to the key features like 360 degree feedback and goal management, BizMerlin also features a real time social feed. http://www.bizmerlin.com/
Clear Company – Clear Company offers a talent management suite from recruiting, hiring, onboarding, reviewing, and engaging employees. The performance review software is particularly customizable, lending users a greater degree of control over content of the reviews. http://info.clearcompany.com/performance-management
Cornerstone OnDemand – Cornerstone's performance management software and the associated goal management system are effective tools that live on an easy-to-use platform. As one of the larger players in the performance management space, Cornerstone caters to mid-sized and enterprise businesses. https://www.cornerstoneondemand.com/performance
Deep Talent – With automated employee notifications, managers will be delivered self-evaluations from individuals and teams automatically. Deep Talent offers 360-degree feedback, a business intelligence tool, and customizable review forms, to name a few features. https://deeptalent.com/
empXtrack – This cloud-based SaaS performance management system offers continuous feedback and engagement with employees. empXtrack also brings a focus on talent retention to the performance management and succession planning modules. https://empxtrack.com/performance-management/
Engagedly – Engagedly is a user-friendly system focused on ongoing performance reviews and real-time multi-rater feedback. Engagedly also includes a social learning tool to help employees develop their skills in accordance with organizational needs or their own aspirations. http://engagedly.com/
Epicor – Epicor's performance management solution is geared more toward large, enterprise businesses. Placing priority on analytics and business intelligence tools, Epicor aims to help large companies make sense of their sprawling troves of data. http://www.epicor.com/solutions/enterprise-performance-management.aspx
Fairsail HRMS – Fairsail's performance management system is blended nicely with skills and competencies, as well as career development planning for employees. The clean user interface helps make Fairsail a cinch to learn. Customizable review methods can make appraisals more or less complex depending on your needs. https://www.fairsail.com/
Financial Force – Financial Force's performance management system brings a flexible, customizable solution that boasts a high degree of automation between employees and managers, keeping the workflow moving. 360-degree ongoing feedback between employees and managers maintains engagement throughout the year, and career development and succession planning helps cultivate existing talent for the future. https://www.financialforce.com/human-capital-management/talent-management/
Halogen Software – Halogen TalentSpace, our best pick for performance management software for small business, features an extremely customizable system that can be tailored specifically to your company. That customization and flexibility was important in our decision-making, because small businesses require a solution that can scale with their company. Read our full review here or visit http://www.halogensoftware.com/products
HRSmart (Deltek) – Deltek's unified talent management system covers all the basics from recruiting and onboarding to performance management and compensation. Each module can be broken out of the larger system and standalone; in the case of performance management, Deltek offers tools to achieve a "motivated, developed, and loyal" workforce. https://www.deltek.com/en/products/hr-and-talent-management/talent-management/modules/performance
HRSoft – HRSoft employs its cloud-based PERFORMview software to automate much of the performance review process. Touting the "one page approach," HRSoft aims to reduce complicated procedures and improve employee engagement and performance review effectiveness. https://hrsoft.com/products/performance-management-software/
Kronos Workforce Ready – Kronos Workforce Ready offers a comprehensive HCM software suite that excels greatly at accommodating different types of workforces, be they salaried, hourly, part time, or full time. Combining performance management with succession planning and compensation management provide a powerful set of solutions that share data seamlessly with one another. https://www.kronos.com/products/workforce-ready-suite
Lumesse – Lumesse is a unified talent management suite that includes the major performance management functions, connecting employees and managers in an ongoing, year-round process. Succession planning and career development go hand-in-hand with Lumesse's performance management solution. http://www.lumesse.com/talent-management-system
Namely – Namely maintains an all-in-one HR solution, from payroll and benefits to performance management. A clean user interface for performance management makes navigation and review quite simple, and Namely includes all the most important features we looked for in a performance management module. http://get.namely.com/top-hr-solution/
Paylocity – Paylocity is a full HCM software suite that includes a talent management suite with an effective and reliable performance management system. Features include 360 multi-rater feedback, career development planning, and goal management. https://www.paylocity.com/product-tour/talent-management/
PeopleFluent – PeopleFluent's performance management module is focused on improving coaching and constant feedback between managers, employees, and teams of people. Performance reviews are completed on an ongoing basis, while goal management and career development benefit as a result as well. http://www.peoplefluent.com/products/performance
PeopleSoft (Oracle) – Designed primarily for enterprise businesses, PeopleSoft is focused on providing performance management services to companies with many employees. Oracle's performance management solution achieves this by helping align budgetary and growth planning to employee performance management. http://www.oracle.com/us/products/applications/peoplesoft-enterprise/enterprise-performance-management/index.html
Ramco HCM – Ramco's performance management system helps make the review process even easier by employing a talent score card, which includes employee information, their current performance status, compensation, etc. This feature nicely supplements the more familiar performance management features, like 360-degree multi-rater feedback and career development planning. http://www.ramco.com/hcm/features-and-benefits/talent-management/
ReviewSnap – ReviewSnap offers a standalone performance management system rather than a full HCM suite. This makes it comparatively easier to implement and flattens out the necessary learning curve for both managers and employees. Custom performance reviews include 360-degree multi-rater feedback, a compensation dashboard, and a career development learning tool. https://www.reviewsnap.com/
SAP SuccessFactors – SAP SuccessFactors does a great job of marrying performance management, goal management, and talent assessments to create an effective talent management suite for mid-sized companies and larger. The system helps managers identify and monitor top talent prospects for internal promotion, as well as looks for skills gaps within the company. https://www.successfactors.com/en_us.html#
SABA – SABA's performance management software makes it easy to help employees understand where they fit into company strategy and what their specific role is. Simple visual tools help users quickly identify employee strengths, weaknesses, goals, and skill sets. https://www.saba.com/us/apps/performance-work/
SilkRoad – Aiming to build a "culture of feedback and conversation," SilkRoad champions peer-to-peer feedback. Also equipped with a "check-in" feature and a strong goal management component, SilkRoad helps to better connect employees to their managers, as well as one another, to better achieve corporate objectives. http://www.silkroad.com/hr-solutions/talent-development/silkroad-performance/
SkillNet Software – SkillNet's cloud-based performance management solution includes most of the major features we looked for, including 360 multi-rater evalutation, peer feedback, goal management, and even succession planning. Reviews can also be conducted in short term periods of 30, 60, or 90 days. http://skillnet.net/performance-management-forms/
TalentGuard - TalentGuard's cloud-based software contains career pathing, development planning and succession planning features, as well as a handful of other offerings. The company's software suite also comes with reliable customer support options. https://talentguard.com/
TrakStar – TrakStar is focused solely on performance management software, which provides the benefit of an affordable, dedicated solution. On the other hand, it means you'll have to be certain it can integrate with the rest of your HR software suite. Still, TrakStar excels at its focus and provides a reliable product that helps alleviate the stress of the performance review. https://www.trakstar.com/
TriNet – TriNet Perform boasts a robust goal management feature that allows employees and managers to annotate various goals for clarification or further direction. TriNet Perform also includes a 360 multi-rater feedback system and customizable review forms, which helps tailor performance to your company's specific trajectory. https://www.trinet.com/hr-insights/blog/2014/trinet-perform-simple-streamlined-performance-management
UltiPro – UltiPro, our best pick for mid-sized and enterprise level businesses, includes a performance management system with comprehensive features ad an easy to learn user interface. UltiPro was a pioneer in the cloud-based HCM space, and now brings years of experience to the table. Read our full review here or visit http://www.ultimatesoftware.com/UltiPro-Solution-Features-Performance-Management?AspxAutoDetectCookieSupport=1
WideAngle – WideAngle's performance management software is focused on offering ongoing feedback between employees and managers. Beyond the review process, WideAngle also includes a career development component, additional coaching opportunities for managers, as well as an effective goal management component. https://wideangle.com/
Workday – Workday brings strong reporting features to the performance management process, offering powerful visual aids so users can quickly identify strengths, weaknesses, and opportunities and then take appropriate actions, whether that means assigning new goals or training, compensating top performers, or moving to ameliorate retention risks. https://www.workday.com/en-us/applications/human-capital-management/talent.html