H&R Block Review
Best Overall Tax Software for Self-Employed Filers
Countless Americans dream of becoming their own boss, but never get to fully realize it. Thanks to the growing gig economy and your wherewithal, you've turned your skills into a venture that's uniquely your own. As a member of this particular subset of the U.S. economy, you have plenty of hurdles to overcome on a day-to-day basis. If you pick the right tax software, your federal and state taxes don't have to be one of them.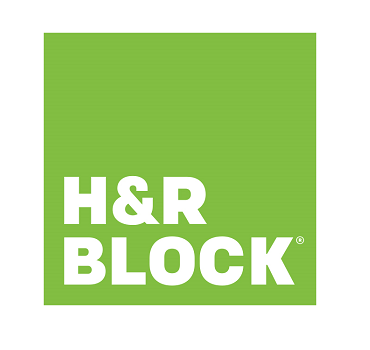 H&R Block
Best Online Tax Software for 2020
The Verdict
Thanks to its intuitive step-by-step navigation through the tax filing process, affordable cost, and responsive customer service, this solution is extremely suitable for microbusinesses and self-employed filers looking to navigate the U.S. Tax Code.
If you're part of the gig economy, every dollar you spend on your business is incredibly important. That's why you're likely looking for the cheapest tax filing for self-employed individuals. After conducting multiple rounds of testing to find the right tax software for freelancers, independent contractors, and companies incorporated as LLCs or partnerships, we found H&R Block to be the best tax software for self-employed filers.
To understand how we chose H&R Block, you can find our methodology and a list of online tax software vendors on our best picks page.
Why H&R Block?
Of all the services we examined, H&R Block has the most suitable features for very small businesses and self-employed filers. The software's tax preparation and filing platforms are easy to learn and navigate. It covers federal taxes extremely well and also offers tools to file state taxes, albeit for an additional $36.99 charge per state.
In addition to the company's online and downloadable tax programs, you can have a tax professional assist (either in person or online) or take over for an additional fee. Since one mistake can mean audits and fees or worse, the option to get help from a professional can provide peace of mind.
Interface and Usability
H&R Block's online software is very user-friendly. The interface is attractive and logical, making it simple to navigate. After you enter some basic information about yourself (such as your full name, birthdate and Social Security number), it takes you to the main screen. On the top of the screen are four tabs: Overview, Federal, State and File. Under each of those tabs are sections for your income, deductions, credits and more.
As you provide more information, the software fills out each appropriate form and displays updates to your federal and state tax return figures in real time. If the software detects any errors in the process, it flags them for you to fix. Once complete, the final forms are displayed so you can give them a once-over before filing them. Throughout the process, your data is protected with high-powered encryption.
Features
In addition to a positive user experience, several major features set H&R Block apart from many of its competitors. The software automates several processes to ensure accuracy and make tax filing as easy as possible. Here are some of the things H&R Block's online tax software offers:
Free imports: H&R Block can import your data from your W-2 or from other leading software, like TurboTax or Quicken, so you won't have to redo all that data entry if you're switching from another vendor.


Step-by-step filing: The software guides you through the filing process by displaying prompts in plain language. The instructions are easy to understand and follow, keeping you on the right track as you proceed.


Filing forms: The premium version includes support for itemized deductions, investment income, retirement income, self-employment income and rental properties.


E-filing: You can send your tax filings directly to the IRS through the software. Data sent through the program is encrypted and secure.


Reporting assistance: This feature is available for managing income from capital gains, home sales and retirement assets.


Free storage: The software can archive your documents for later use, whether it's for a personal accounting need or in the event of an audit.


Maximum refund guaranteed: If using another vendor's software results in a larger tax refund, H&R Block will refund any fees you paid to it for your tax return.
Accuracy
H&R Block's online tax software is finely tuned for accuracy. Whenever you enter an item incorrectly or place something in the wrong field, it notifies you of the mistake. Human error can result in mistakes that attract scrutiny from the IRS, potentially leading to audits, fees and other penalties. The safeguards in H&R Block's platform can help you feel confident that your returns are accurate.
The program tries to help you get the biggest return possible by searching its extensive deduction and credit database to see if any are applicable to your specific situation. Like the rest of its features, this assistance is automated.
If you need a human touch to check your deductions and overall tax return accuracy, the company gives you access to the insights of a tax expert on its staff for no additional cost. You can receive this help either online or in person at participating H&R Block locations.
For an additional fee, a professional can prepare your taxes either online or in person. You can even drop off your tax documents at your local H&R Block, which will contact you when filing is done. This costs an additional $49 for online tax prep and $69 for the in-person or drop-off service.
H&R Block also offers tax audit services and assistance from tax professionals. If you're targeted for an audit, these additional services might prove useful.
Customer Service
As with any tech, things can go awry with tax software, so you need a company with responsive, helpful customer support. During our testing, we were impressed with H&R Block's customer service. We spoke with customer representatives over the phone and through the live chat service, and found ourselves corresponding with an engaged, knowledgeable person each time.
Both the customer service and technical support teams provide live chat assistance on the company's website. Phone support is also available 24/7. In case you prefer in-person assistance, H&R Block is one of the largest tax preparation companies in America, so your odds of finding a physical location nearby are pretty good.
Limitations
While we are very confident in H&R Block's suitability for microbusinesses and self-employed filers, it costs extra to file state taxes. On top of the $79 for the self-employed online option or the $75 for the downloadable software, each state tax filing costs $36.99.
Ready to choose your online tax software application? Here's a breakdown of the rest of our coverage:
Image Credit: simpson33 / Getty Images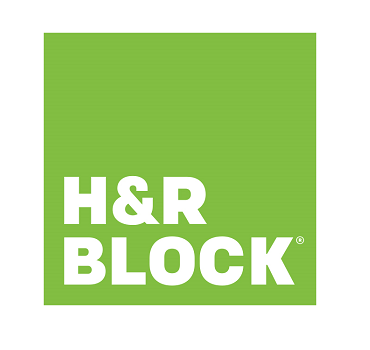 H&R Block
Best Online Tax Software for 2020
The Verdict
Thanks to its intuitive step-by-step navigation through the tax filing process, affordable cost, and responsive customer service, this solution is extremely suitable for microbusinesses and self-employed filers looking to navigate the U.S. Tax Code.
I am a former newspaper editor who has transitioned to strictly cover the business world for business.com and Business News Daily. I am a four-time New Jersey Press Award winner and prior to joining my current team, I was the editor of six weekly newspapers that covered multiple counties in the state.