 Editor's Note: Lenovo and the U.S. Consumer Product Safety Commission issued a recall of the Lenovo ThinkPad X1 Carbon, listed here as one of our top picks. The recall affects 78,000 laptops, made between December 2016 and October 2017. The X1 Carbon could pose a fire hazard. Check Lenovo's website to find out if your laptop is affected.
Lenovo's business laptops are world-class, with strong build quality, solid security and extensive manageability options. The company was named the best laptop brand by our sister site Laptop Mag, for the second year in a row. The rating comes in part from the Lenovo Thinkpad X1 Carbon, which was the only laptop in the last year to earn itself a perfect 5-star review. But with so many models to choose from, picking the right laptop from Lenovo's ThinkPad line isn't easy.
To help you wade through your options, we've rounded up our top picks for different needs and budgets. Read on to see our recommendations for 2018. Below that, you'll find advice of a more general variety about shopping for a Lenovo laptop.
Best Lenovo Laptops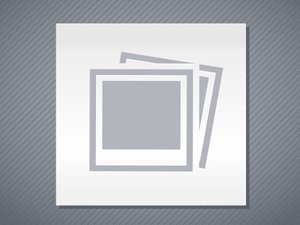 Price

$1,367.10

CPU

3.4-GHz Intel Core i5-8250U

RAM

8GB

Display Size & Resolution

14-inches, 1920 x 1440 Pixels

Battery Life Tested

11:01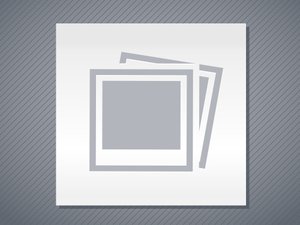 Price

$149.99

CPU

Intel Celeron N3350

RAM

4GB

Display Size & Resolution

11.6 inches, 1366 x 768 pixels

Battery Life Tested

7:43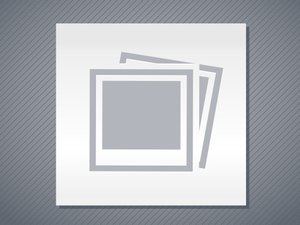 Price

$1,503.09

CPU

3.4-GHz Intel Core i5-8250U

RAM

16GB

Display Size & Resolution

14 inches, 1920 x 1080 pixels

Battery Life Tested

7:42
Best Lenovo Laptop Overall
Lenovo ThinkPad X1 Carbon (6th Gen)
Credit: Purch
The Lenovo ThinkPad X1 Carbon (6th Generation) is a luxury business machine that's ideal for long days at the office, marathon typing sessions and multitasking. Our pick for 2018's Best Lenovo Laptop Overall doesn't come at bargain basement prices, but the starting cost of $1,357.10 is a value considering what this device delivers.
As with all Lenovo devices there are endless configurations available and the entry level laptop comes with an Intel Core i5, 8GB of RAM, and a stellar battery life of just longer than 11 hours. The display on this laptop is great, too, and the lightweight design makes it a great fit for frequent business travelers (it's 0.51 lighter than the MacBook Pro 13-inch). Plus, everything from the processor to the display can be upgraded (the CPU up to an Intel Core i7-8650U, and the screen up to 1560 x 1440 pixels). The chassis isn't bad-looking, either: With a slim profile and soft-touch lid and deck, this laptop is beauty on the outside, beast on the inside.
Read a full review of the ThinkPad X1 Carbon on our sister site, Laptop Mag.
Best Value
Lenovo IdeaPad 120S
Credit: Purch
The Lenovo IdeaPad 120S offers budget conscious business users decent processing power and a reliable battery life. While this machine's Intel Celeron processor can't compete with higher end Lenovo laptops, the $149 starting price makes it worthy of consideration.
The understated chassis on this inexpensive Lenovo doesn't betray the price tag. In fact, the overall feel of this machine is more mid-range than bargain basement. Business users will especially appreciate Lenovo's inclusion of a microSD slot and three USB ports, including a USB Type-C. Plus, the modest weight (2.53 pounds) makes the IdeaPad 120S a viable choice for desk workers and travelers alike. If the 11.6-inch model feels a bit too small for comfortable all-day typing sessions, the 14.1-inch version may be purchased for a reasonable $279 starting price.
Read a full review of the Lenovo IdeaPad 120S on our sister site, Laptop Mag.
Lenovo ThinkPad X1 Yoga (3rd Gen)
Credit: Purch
If you're on the hunt for a premium Lenovo 2-in-1 that you can use for streaming movies and business multitasking, the ThinkPad X1 Yoga is your best bet. This pricy hybrid laptop starts at $1,503.09, but unlike many tablets and 2-in-1s, it comes with a ThinkPad Pen Pro included. In fact, the pen fits neatly inside the chassis for safe keeping.
This highly configurable device looks like any other sleek 360-degree hinged 2-in-1 out there, but this isn't a consumer device. The ThinkPad X1 Yoga is built for IT management, comes loaded with business class security features, is Microsoft AutoPilot ready, and sports a fingerprint reader and Lenovo's signature red TrackPoint nub. Lenovo really hit it out of the park with this device by combining the desirable high-end features of a consumer device with the utility of a business machine; the only downside to this laptop is the price tag.
Read a full review of the Lenovo ThinkPad X1 Yoga on our sister site, Laptop Mag.
How We Evaluate Laptops
We use precise, repeatable testing procedures to evaluate products and help our readers make informed buying decisions. Our methods include industry-standard synthetic benchmark tests, including the Geekbench 3 performance test, the 3DMark Ice Storm Unlimited graphics test and the Laptop Mag Battery Test. Then, we use a variety of in-house tests to assess each laptop's file transfer speed, display brightness and accuracy and more. Then we interpret those results from a business and IT professional's point of view to determine which machines make the most sense for your company.
What You Need to Know Before Buying a Lenovo Business Laptop
Lenovo's business laptops offer similar security, durability and manageability features across the board. Here's an overview of what to expect from the brand.
Security
Lenovo's business laptops offer a variety of security features.
Encryption: All ThinkPad models are equipped with a Trusted Platform Module for hardware-based encryption.
Biometric security: Biometrics let you keep your computer locked down using your own body. The most common form of biometric authentication is a fingerprint scanner, an option that is available on all ThinkPad models. A few ThinkPads also have cameras capable of facial recognition, so you can unlock your laptop just by looking at it.
Lock slot: All ThinkPads come with a special slot — called a Kensington lock slot — that lets you physically chain your system to your desk with a cable.
Manageability
Many of Lenovo's business laptops offer special manageability tools.
VPro: Most ThinkPad models are available with secure manageability via Intel vPro technology. VPro is a management platform baked right into certain Intel processors, giving you access to laptops at the hardware level. That makes it possible to run software and group policy updates even when a system has been turned off. The ability to manage a powered-down system also helps when you need to locate the system, restrict access to it, or wipe it clean if it's been lost or stolen.
BIOS management: ThinkPad laptops come preloaded with Lenovo's BIOS Windows Management Instrumentation, an interface that makes it easy to manage BIOS settings like passwords, hardware settings and boot order.
Deployment: Lenovo offers a dedicated support page to help DIYers manage their laptop deployments, including recipe cards for specific laptops. For those companies in need of more hand-holding, there's the Lenovo Deployment Services, which will configure your devices on-site, for a fee.
Durability
ThinkPad laptops generally offer excellent durability features.
MIL-SPEC: Most ThinkPad models come with MIL-SPEC durability credentials. MIL-SPEC is a set of standards that test ruggedness and resistance to extreme temperatures, pressure, humidity, dust and vibrations.
Spill resistance: Some ThinkPads offer spill-resistant keyboards that can drain small amounts of moisture, safely routing the liquid away from the laptop's circuitry.
Reliability
Lenovo offers a variety of services to ensure the reliability of your company's ThinkPad PCs.
Warranties: ThinkPads generally come with a one-year depot warranty for repairs, which includes free return shipping. Extended warranties are available up to five years.
On-site servicing: A variety of on-site servicing options are available for businesses. Lenovo can configure and customize laptops, transfer data and user settings to new devices, and physically deploy or remove systems from your office.
Tech support: A subscription to Lenovo's Priority Technical Support plan gives you quick access to a variety of support options. Services include priority routing to technicians over the phone, third-party software support, and escalation management to help diagnose and resolve large or complex issues.