Retailers have started releasing their ads for Black Friday 2020 deals, which include business tech like smartphones, laptops, and desktops as well as office furniture.
Black Friday is a great time for small businesses to stock up on tech and office essentials like printer paper and ink.
Look for options like payment plans, store gift cards and waived activation fees to help you save more money.
This article is for small business owners who want to find the best tech deals on Black Friday and Cyber Monday.
Black Friday and Cyber Monday 2020 are nearly here, which means it's time to snag some of the season's hottest tech and business items at discounted prices. Small business owners can expect savings on laptops, phones, desktop computers, printers, phone plans, and even office furniture and decor.
Check out some of our favorite sales from brands such as Microsoft, Lenovo, Apple and Samsung. Some deals are available early, so be sure to double-check retailer ads and websites for details so you don't miss out.
What are Black Friday and Cyber Monday?
Considered some of the busiest days for retailers, Black Friday and Cyber Monday take place on their corresponding weekdays immediately following Thanksgiving. During this period, retailers slash prices on their stock to entice customers to come in and spend in anticipation of the holidays.
Though it's commonly believed that the term "Black Friday" stems from stores becoming profitable – or "in the black" – on that day, the truth is more complicated. Regardless of the term's origin, the fourth Friday of November has become a de facto national holiday, with many Americans taking the day off work to take advantage of the sales. In recent years, more traditions have started for the days following Thanksgiving, including Small Business Saturday and Giving Tuesday.
Like Black Friday, Cyber Monday is a "shopping holiday" that comes with massive sales. However, this day started as a way to help online retailers get in on the savings when online shopping wasn't as ubiquitous as it is today.
Office Depot and OfficeMax furniture discounts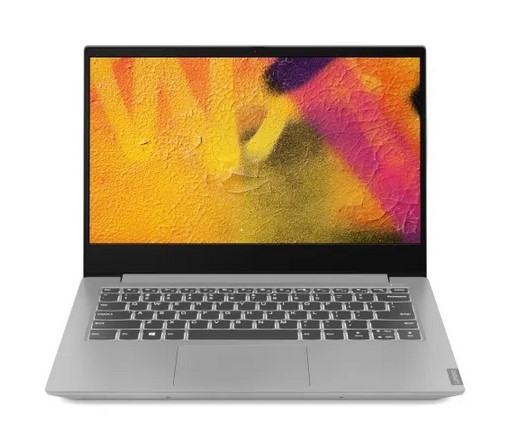 While Office Depot/OfficeMax is known for running sales on laptops, printers, monitors, and office furniture and accessories for Black Friday, those sales have yet to hit the main page. Similar deals are likely to be added as we get closer to Black Friday, but for now, the retailer has its entire stock of Lenovo laptops and monitors on sale.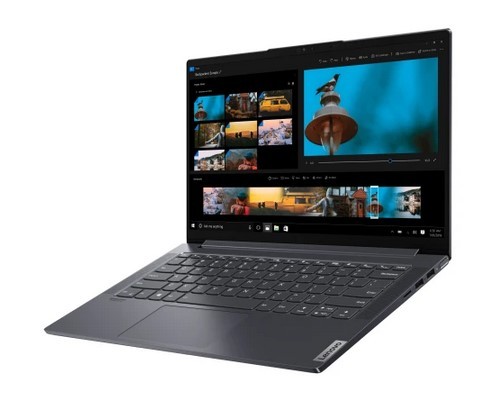 If your small business is in need of new laptops, Office Depot/OfficeMax is slashing $220 off the Lenovo IdeaPad Slim 7 laptop, bringing its $1,100 price tag down to $879.99. This machine features a 14-inch screen and is powered by an Intel Core i7 processor, 16GB of RAM and a 512GB solid-state drive. If you're looking for an alternative at a lower price, the Lenovo IdeaPad S340 laptop is on sale for $519.99, which is $260 less than its $799.99 regular price. This laptop comes with an Intel Core i7 processor, 8GB of RAM and a 256GB solid-state drive.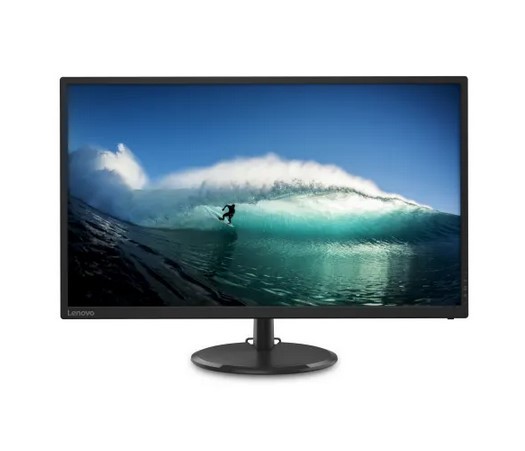 If laptops aren't a good fit for your company (though they really should be), you can buy a Lenovo desktop PC with an Intel Core i5 processor, 8GB of RAM, 16GB of Intel Optane memory and a 1TB hard drive for $549.99, marking a $70 price reduction from its regular MSRP. As with the other prebuilt PC options, you'll need a monitor, which you can get for $249.99 if you opt for the Lenovo C32q-20 31.5-inch WLED monitor.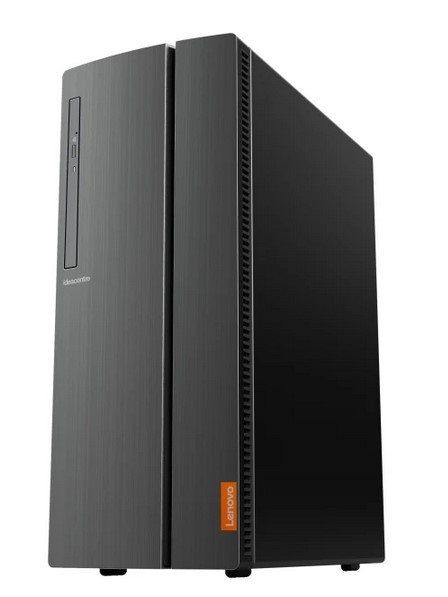 Lenovo's ThinkPad X1 and more
Lenovo is offering significant discounts on several of its business-class laptop computers. You can get a doorbuster deal for the ThinkPad X1 Carbon Gen 7, a powerful machine that typically retails for $3,279 but is discounted by $1,803.45, which is a savings of $1,475.55.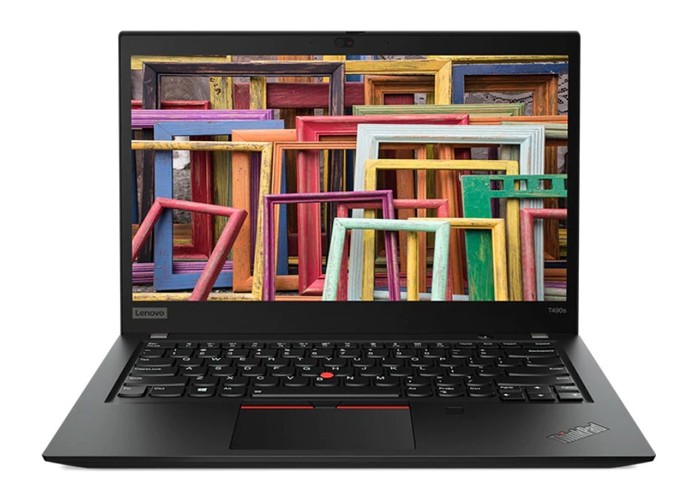 You can also score the ThinkPad T490s – a business laptop with a 14-inch FHD display, enhanced security features and up to 20 hours of battery life – starting at $749.99.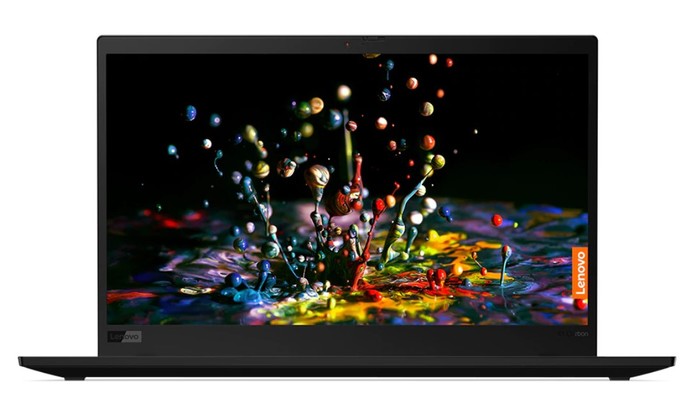 The starting times for Lenovo's actual Black Friday sales vary, though the company is offering free shipping on all orders and a holiday price-match guarantee.
Best Buy's smartphone and MacBook deals
When it comes to Black Friday deals, phone offers always seem to have the most strings attached. However, if you opt for qualified activation with Verizon, AT&T, or Sprint and trade in your old iPhone in-store, you could save up to $900 on an iPhone 12 Mini, iPhone 12, iPhone 12 Pro or iPhone 12 Pro Max. If Android is more your speed, you can save up to $700 with a qualified trade-in on a Samsung Galaxy S20 with qualified activation on AT&T, Verizon or Sprint.

Best Buy will also be offering deals on laptops, including up to $250 in savings on select MacBook Pro models and up to $200 on select MacBook Air models. Deals on desktop computers include $300 off the HP Pavilion 27-inch all-in-one touchscreen computer with Intel Core i7, pricing it at $999.99. You can see these prices on Best Buy's Black Friday preview page.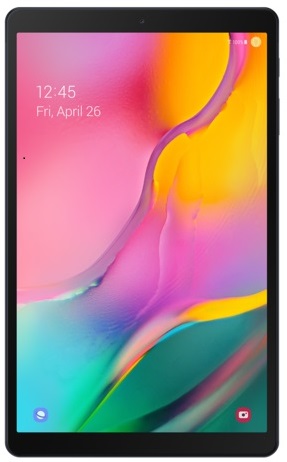 Computer and security system deals at Costco
Shopping at Costco may require a membership, but its Black Friday deals on computers, security systems and other tech make it worth the membership fee.
Costco's online deals start on Thanksgiving, with deals like $100 off a Dell Inspiron Desktop Computer. Powered by a 10th generation Intel I5 processor, the Inspiron comes with 12GB of RAM, a 1TB hard drive, a 256GB solid-state drive and Windows 10 preinstalled. Though normally priced at $699.99, this year's Black Friday sale lowers the price to $599.99.
If you need high-definition security systems, Costco is selling a Lorex 4K UHD Active Deterrence DVR security system. With six 4K cameras included, this system is $279.99, a $120 reduction from its normal price of $399.99.
Another bargain to consider is the LG gram 14-inch 2-in-1 touchscreen laptop that Costco is selling for $250 off its normal $1,399.99 sticker price. Powered by a 10th generation Intel Core i7 processor, 12GB of RAM and a 512GB solid-state drive, this laptop costs $1,149.99.
Microsoft offers deals on phones, tablets and computers
If your business is in need of Samsung smartphones, Microsoft is offering deep discounts of up to $450 off certain models and their respective bundles. For example, the Samsung Galaxy S20 essentials bundle from Microsoft is $599.99, marking a $450 price reduction. Nearly every bundle comes with 15% off select accessories and three free months of Xbox Game Pass Ultimate.
When it comes to PCs, Microsoft is offering different models, with savings as much as $700 off. Whether you need the AMD Ryzen-powered performance of the Asus ROG Zephyrus laptop for $999.99 or the Intel i7 9th generation processing power found in the Corsair ONE i145 desktop PC for $2,199, there's sure to be a machine to fit your computational needs.
Discounts from Staples on miscellaneous office items
Like other retailers, Staples offers discounts on brand-name electronics during the sale season, but it puts lots of little odds and ends (perfect for small businesses) on sale too.
This year, you can snag 50% off of any custom holiday cards and invitations printing job, and all masks are buy one, get one free. The Black Friday ad also lists a Vartan gaming chair at $149.99, marking an $80 reduction from its regular price of $229.99. The Staples brand Lockland Bonded Leather Big & Tall Manager's Chair is on sale for $149.99 as well, marking a $108 reduction from its normal price of $257.99. Standard printer paper is  on sale at a price of $3.99 for 500 sheets, and a five-ream case of letter copy paper will be on sale for $16.99.
If you're looking for a laptop, Staples will be selling an HP Pavilion with an Intel Core i5 processor for $349.99, which is a $280 savings. Check out the Staples Black Friday preview ad catalog for more deals.
Office security, routers and Samsung tablets at Walmart
Walmart is offering a ton of Black Friday deals on all kinds of tech, from projectors to headphones, so it's a great place to check out for significant savings on anything you might need for the office.

Walmart is offering $100 off the Arlo three-camera security system. You can also save $50 on the Netgear Nighthawk X6 AC3200 router for $229, or score a Samsung Galaxy Tab A for $199, which will save you $130.
Kiely Kuligowski contributed to the writing in this article.