TeleDirect Review

Adam Uzialko
Business News Daily Staff
Updated Aug 24, 2022
TeleDirect is the best overall call center service for small businesses. It is a versatile service that offers a unique and flexible pricing model. It is a strong choice for businesses of all sizes, needs and call volumes. TeleDirect employs nearly 400 agents. It provides shared, semidedicated and dedicated agent services. All agents answer the phones domestically in one of the company's two U.S.-based call centers.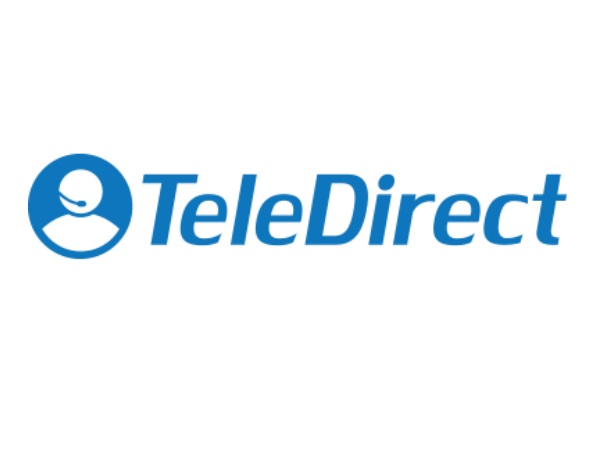 TeleDirect
The Verdict
TeleDirect offers all the inbound and outbound call center services a business needs, making it one of the most robust services we reviewed. It offers flexible pricing models, but you'll need to obtain a custom price quote from the company.
Pricing
TeleDirect's pricing is based on a prepaid package of minutes rather than a monthly subscription. Purchased minutes are available in perpetuity and never expire. There are no long-term contracts, so when you run out of minutes, you can simply walk away. If you cancel before all your minutes are used, you could receive a refund of up to 80 percent of your remaining minutes. TeleDirect requires a minimum usage of 29 minutes per month to keep your account active, however. Pricing tiers include all inbound and outbound services provided your account is set up accordingly. TeleDirect's pricing plans are as follows:
300 minutes for $387 ($1.29 per minute)
1,000 minutes for $1,100 ($1.10 per minute)
3,000 minutes for $2,970 (99 cents per minute)
6,000 minutes for $5,580 (93 cents per minute)
10,000 minutes for $8,800 (88 cents per minute)
20,000 minutes for $15,000 (75 cents per minute)
TeleDirect has optional add-on services for 10% of your per-minute usage rate. These services include:
Call recordings
Text notification
Patch time
Interactive voice response (per call)
TeleDirect bills second-to-second, meaning your account is only charged for the time used. Many other call centers and answering services we reviewed use incremental billing, which can significantly inflate usage levels by rounding up the amount of time used. TeleDirect does bill for agent work time after a call, meaning any time an agent is working on your account (whether they're connected to a caller or not), you are billed. However, agents are trained to keep after-call work time to a minimum, so it shouldn't significantly impact your usage.
Features and Services
TeleDirect checks all the boxes when it comes to core call center services, as well as some useful additional features. The company includes both inbound and outbound services for businesses of all sizes.
Here are some of the key services that TeleDirect offers.
Live answering: TeleDirect's agents will answer calls on your behalf in a professional and helpful manner. Shared, semidedicated and dedicated agents use a script, which you provide and that you can customize at any time by logging into the TeleDirect client portal.
Message taking: Agents can take down messages, including the caller's name, contact information and reason for calling. The message can then be forwarded to contacts in your company via email.
Customer support: TeleDirect agents can assist callers with their questions or concerns. For customer questions, you provide TeleDirect agents with FAQs (and their responses). If agents are unable to assist a caller based on the available information, messages can be forwarded or calls can be patched to individuals in your business.
Tech support: Tier 1 tech support is also available with TeleDirect. Agents can provide basic troubleshooting assistance to callers who are struggling with products or software. For more advanced issues, messages and calls can be forwarded to your business.
Order processing: TeleDirect agents can assist callers with purchases from your e-commerce store, capture payment details and verify card payments.
Lead follow-up: Agents can follow up on previously captured leads, whether leads originate from an email list or are leads captured on previous inbound calls. Lead follow-up is one of TeleDirect's key outbound call center services.
Email and web chat management: TeleDirect agents can manage your company's email and live web chat channels, giving your customers additional ways to contact your company.
Market research: Another outbound service, TeleDirect agents can conduct market research through polls and surveys of customers and leads.
Client portal: TeleDirect's client portal provides users with detailed information about account usage, remaining minutes, incoming calls, types of calls and the duration of calls. You can also make any changes to your call script, which is updated in real time for TeleDirect agents.
TeleDirect employs agents who speak several languages. If you serve an international customer base, TeleDirect may be able accommodate your needs.
TeleDirect Pros
We chose TeleDirect as the best overall call center service for small businesses because of its unique, flexible pricing model and comprehensive inbound and outbound services. Its versatility makes it a great choice for businesses small and large, regardless your company's call volume or scope of required services. Its combination of shared, semidedicated and fully dedicated agents gives businesses even more options. TeleDirect agents speak several languages besides English and Spanish.
With TeleDirect's pricing model, minutes can be used flexibly across all services. This grants even the smallest businesses access to TeleDirect's more advanced services if needed. TeleDirect's high-volume per-minute usage rates are competitive, while its lower-volume packages are comparable in price to other call centers we researched.
TeleDirect Cons
Some of TeleDirect's additional services (which cost extra) are core features included in the base price of the fees other call centers and answering services charge. For example, call recordings are useful for listening in and ensuring agents are performing up to standards. Some call center services we evaluated include this feature at no additional cost – the same goes for text message notifications, which also cost extra with TeleDirect.
The other limitation with TeleDirect is that the company requires you to use a minimum of 29 minutes each month. While this is neither cost-prohibitive nor difficult to reach, most of the call centers and answering services we evaluated didn't have a minimum usage requirement. However, those services are based on monthly subscriptions rather than prepaid minutes.
Customer Service
Our customer service experience with TeleDirect was above average. We quickly connected to a representative who walked us through a few questions to learn more about our business and what we needed in a call center. We were then transferred to a sales specialist who discussed TeleDirect's services with us in more detail and explained the onboarding process.
We asked questions about TeleDirect's pricing model, agents, services offered and its billing processes and policies. The representative was forthcoming, friendly and knowledgeable. She forwarded us a more detailed proposal after the call but explained that to develop a truly specialized plan, she required more information about our hypothetical business. Overall, the customer service we received from TeleDirect was quite good.
TeleDirect agents are available via phone and email. TeleDirect does not offer live chat services.
Ready to choose a call center service? Here's a breakdown of our complete coverage: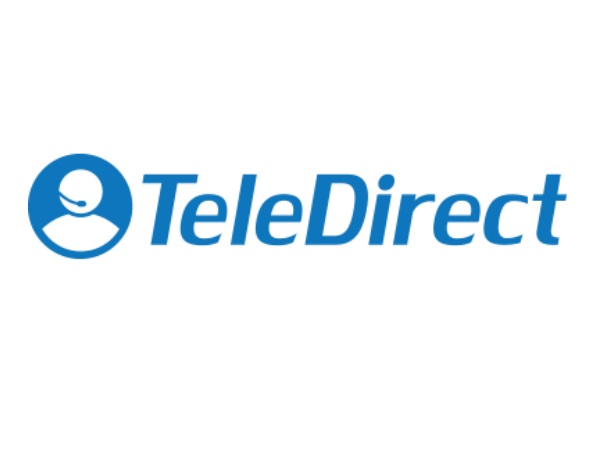 TeleDirect
The Verdict
TeleDirect offers all the inbound and outbound call center services a business needs, making it one of the most robust services we reviewed. It offers flexible pricing models, but you'll need to obtain a custom price quote from the company.

Adam Uzialko
Business News Daily Staff
Adam Uzialko is a writer and editor at business.com and Business News Daily. He has 7 years of professional experience with a focus on small businesses and startups. He has covered topics including digital marketing, SEO, business communications, and public policy. He has also written about emerging technologies and their intersection with business, including artificial intelligence, the Internet of Things, and blockchain.