Medical transcription is key in a medical practice. Accurate and timely transcription are an absolute must. Physicians need to be certain that their vocal dictations will be accurately transcribed into well-polished written documents. Quality transcription is important for not only the physician and the medical practice, but also the patient, other medical professionals and insurance companies that will be reviewing claims. Generally, small practices have three main options for transcription: perform transcription in-house, outsource it to a medical transcription service, or use voice-recognition software to digitally translate verbal dictation into the written word.
Business News Daily conducted interviews with medical professionals and consultants to find out what they suggest for a small medical practice when it comes to the ever-changing transcription industry. We also performed research and analysis to offer you several recommendations on services you might look into for your practice.
Transcription services and voice-recognition software
Medical transcription services have long been a tool of medical practices and hospitals. Trained transcriptionists – whether they're employed in-house or by a third-party service – save physicians time by writing out and editing dictations for personal notes, charts or communications with other medical professionals. Third-party transcription services often have several layers of quality control, meaning more pairs of eyes scour the transcribed document for mistakes before it's returned to the dictating physician to be finalized by a signature. Most services charge a fee per line of transcription – usually 6-14 cents each – but, for a practice that generates a lot of reports, it can be a relief to shift that workload to an outside source.
In recent years, the medical transcription industry has undergone a massive shift that has made another option widely available. The arrival of relatively cheap and fairly accurate voice-recognition software has driven down the demand for human transcriptionists. With voice-recognition software, physicians can complete their reports and finalize them in real time, without waiting for a transcriptionist to return it.
Editor's note: Considering a medical transcription service for your practice? Fill out the questionnaire below and you will be contacted by our vendor partners to help you find the right service for you.

While voice-recognition software reduces turnaround time, the dictating physician now must act as the proofreader as well. Also, although voice-recognition software has come a long way, it still makes plenty of mistakes and requires human oversight. Many physicians find the extra workload unnecessary and irritating, and more errors are likely to get through without the added layers of protection a transcription service offers. Others see voice-recognition software as the best, cheapest way to quickly and efficiently generate notes and reports.
Dr. Joseph E. Glaser, a nuclear medicine physician at Radiologic Associates P.C., told Business News Daily that whether you use a trained transcriptionist or voice-recognition software is really a matter of your own workflow and personal preference.
"You have to look at the needs of your practice," he said. "If you dictate very infrequently and somebody in your office [or employed at a service] can take dictation, it might not pay for you to invest in medical transcription software. If it's frequent, you might want an in-house software package, but then it depends on the kind of work the doctor is going to do all day. It comes down to workflow."
A key benefit of both transcription services and voice-recognition software, according to Dr. Kathleen A. Bishop, a professor of health sciences at Kaplan University, is that they allow doctors to have more personal encounters with patients, rather than be distracted by filling out charts during the appointment.
"Medical transcription services allow the physician to record the patient information at their leisure, which can be sent to a service that can transcribe it while the physician takes his or her time with the patient," Bishop said. "[The physician] has the ability to look the patient in the eye and hold their hand, if need be, instead of looking at a computer screen documenting the visit."
Choosing a transcription service
If you decide a trained human transcriptionist is the best option for you but don't want to allocate internal resources to the task, you can hire a third-party transcription service that can provide a great deal of assistance to your medical practice. First, though, you have to know a few things about the company you're partnering with first. Business News Daily spoke with some experts in the industry to find out what questions you should ask.
Best Picks
To ease your search for the best medical transcription service, we researched the industry and settled on the following companies as our best picks for 2020. These services each bring something unique to the table, because medical transcription services need to integrate well with different workflows to suit various practices. These companies are great places to start looking when you're considering partnering with a medical transcription service.
Best Overall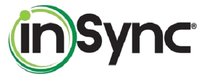 Best Overall Medical Transcription Service
InSync Healthcare Solutions continues to innovate in an industry where many companies simply offer medical transcription as an ancillary (and sometimes seemingly forgotten) service. InSync not only offers a strong medical transcription service that includes a thorough quality assurance process and experienced medical transcriptionists, it is also rolling out a virtual scribe service to support real-time provider dictation during the patient encounter.
High Volume

Best High-Volume Medical Transcription Service
Aquity Solutions is the child of 3M's $1 billion acquisition of voice recognition software giant M*Modal in 2018. Aquity emerged as a medical transcription and coding service following the deal and has since earned 2019 Best in KLAS honors and Black Book Top-Ranked status. It processes more than 300 million minutes of dictation worldwide each year.
Most Flexible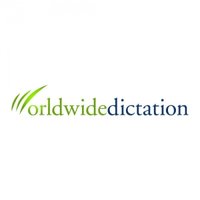 Best Flexible Medical Transcription Service
World Wide Dictation has a wide range of transcription experience, not just in the medical dictation space. The company also covers legal dictation, data conversion, insurance claims transcription and much more, but medical transcription is naturally a large part of its business. It is a flexible service in every aspect – in its audio submission options, document delivery methods and turnaround time.
Costs 
Previously, the industry standard was 6 cents to 14 cents per line (a line being 65 characters). Now, there is a shift toward what are known as "visible black characters," or VBCs. A VBC is any form of type text, like a letter or punctuation mark, but does not include spaces. The shift toward the VBC model, according to Eric Slimp, an analyst and purchased services manager at MD Buyline, is intended to make pricing more specific and exclude spaces as part of the costs. There are usually about 52 VBCs per 65-character line, he said, so if one line costs 10 cents, for example, each individual VBC would cost 0.19 cents. However, Slimp added, the cost-per-line model does still exist; be sure you understand the pricing model spelled out in the contract before you sign.
Turnaround time
Most transcription services have a standard turnaround time of about 24 hours. However, some documents can be completed even more quickly, and many services will prioritize others for an additional fee. But for standard documentation, if a company's turnaround time is much longer than 24 hours, it might be wise to shop around a bit more.
Domestic and offshore services
Another big consideration is how much transcription a third-party service performs domestically and how much it offshores. Offshoring results in a cheaper rate but often sacrifices a bit of accuracy. Make certain that the percentage split (for example, 65% domestic, 35% offshore) is spelled out in the contract. Also consider your needs. If the majority of your transcribed documents are for your use only, maybe going with an offshore-heavy service is for you. But if the documents you are having transcribed must be perfectly accurate, like clinical records or communications with other providers and health systems, then you'll want the transcription to be done domestically.
Layers of oversight
A good transcription service will offer two to four layers of quality assurance, meaning three or four individual people, including the transcriptionist, will take a look at your transcribed record before it is returned for your signature. This practice virtually guarantees that errors will be caught and rectified before the transcribed document is returned to your practice. However, some transcription services only have one layer of human oversight. If you're going to be outsourcing, you'll want to know exactly how many pairs of eyes look over your documents before they are sent back to you for a signature. More oversight means fewer mistakes.
Specialty experience and certified transcriptionists
The documents you need transcribed might be very different from those of other specialties, so it's always important to ensure the company you contract with has experience serving your specialty. This can be done by checking references and asking to see examples of their past work for your field. Remember, if the company provides you with a list of references, they are probably only the favorable ones. Ask for a complete list of the company's clientele in your area and field to get the real scoop. You'll also want to check that the company employs certified medical transcriptionists who are well trained and experienced.
Once you've chosen a medical transcription service to work with, you can begin dictating. There are several ways to do this, and the method might vary based on the service you've selected. Sometimes, physicians will dial in to the company's database by phone and dictate into the system, where a transcriptionist will access the recording and get to work creating the written record. Other times, physicians can use an audio recorder and digitally upload the files to the transcription service. If you prefer, you can always send recorded tapes via snail mail, but realize this might impact the overall turnaround time.
With the increasing effectiveness of voice recognition, physicians are using the software and employing transcription services more as proofreaders and editors too. It's also not uncommon for a service to offer a mobile application for Apple or Android devices, through which you can create audio dictations that are uploaded directly to the company's database. Overall, medical transcription services tend to be pretty flexible when it comes to accepting dictation.
Tips from the experts
The experts and professionals consulted for these tips include Dr. Joseph E. Glaser, nuclear medicine physician based at Radiologic Associates P.C.; Eric Slimp, an analyst and purchased services manager at MD Buyline; and Dr. Kathleen A. Bishop, a professor of health science at Kaplan University.
1. Consider your workflow.
No solution is right for every practice. Your workflow, the preferences of your staff, your specialty and your practice's needs all influence which service or product will be most effective. For some practices, outsourcing transcription services might be an immense benefit, while for others it could be a waste of valuable resources when in-house voice-recognition software would have sufficed. It's all about how you work, the volume of your documentation, and what your practice best adapts to. Be sure to look at transcription from all angles before deciding which direction to pursue.
"If you're looking to retrofit an existing practice, or a transcriptionist is retiring, you could consider getting a service that's used infrequently," Glaser said. "If you're going from room to room seeing patients all day … [then you might] prefer to have a transcriptionist look at the dictation later."
2. Spell out absolutely everything in the contractual terms.
When negotiating with any third-party service, it's important to know exactly what you can expect from it for what cost. This means taking the time to sit down and negotiate the contract that you need line by line. It can be an arduous task to make sure every last detail, even the seemingly understood ones, are included before signing, but it's well worth it for your practice. You can also use the terms of the contract to hold the company accountable for its performance.
"Build quality metrics into the contract," Slimp said. "The way we see it typically is that it will be a tiered scale, where it will have certain percentages … You want to shoot for 98% accuracy in general, that being for major errors. There will be just typos and things like that. Minor errors are OK, but you want to strive for 98% of charts without major errors."
Slimp said you can ensure that the target metrics are enforced by negotiating some incentives for when exceptional service is achieved and some penalties for when a company demonstrates poor service. Make those quality-control metrics measurable and grounded in statistics that can be easily demonstrated by the transcribed reports you have on record.
3. Make sure you pay for only what you need.
Many vendors pride themselves on flashy features and optional components. While some might be useful for you and your staff, it's worth considering if you really need all the bells and whistles. If all you need is effective, accurate transcription, then only pay for the basic package. Scrutinize the pricing models: Find out if it's a one-time fee or a monthly subscription, and also ask about the frequency and cost of software updates. As always, inquire about the level of support you can expect from the vendor if something goes wrong.
"Some companies can be very expensive and want to give you all the bells and whistles when you only need the basic package," Bishop said. "Find out how much it will cost – is it a one-time price, or do you pay for the software/hardware and then a monthly or yearly fee? Are there upgrades of the software, and, if so, are they free, and how often do they upgrade? And if there is a bug or glitch in it, how quickly do they get it fixed?"
4. Make sure the software interfaces with your existing systems.
Any software that you might use, either on your own or in conjunction with a medical transcription service, has to be compatible with your electronic health records (EHR) system and practice management system. In today's increasingly digitized healthcare industry, the ability to generate and share records across platforms – both in your office and other providers' offices – is invaluable. Any software needed for the transcription process needs to be able to properly communicate with all the electronic aspects of your practice.
"Everything has got to work together," Glaser said. "It's a question you must pose to the vendor when you're buying these things. I've seen some practice management systems with transcription built in … but you have to make sure it can interface with your records system as well."
5. Always check references.
As with any other major purchasing decision, it is important to perform thorough research before buying. Ask for a complete list of references within your specialty, not just a predetermined list of positive reviewers. Find out from other physicians in your field how they use transcription services, what it costs them, and what the quality of their service is. You can also find ample reviews online and look up information on the company with the Better Business Bureau. If there is a dearth of information on a given vendor, that should be a signal that something isn't quite right. There will usually be at least some useful information out there on any reputable vendor.
"When outsourcing, make sure you have looked at all the services that the company or transcriptionist is prepared to offer and if they actually do what they say they can," Bishop said. "Get a couple of references, look them up online, and check out the Better Business Bureau … to see how reputable they are."
6. Use your practice's small size as leverage.
If you are a small or even midsize practice, just about any transcription service will be equipped to handle the volume of reports you generate. Unlike large hospital systems, which produce so much dictation that only a large company could handle the workload, smaller practices have the option of using smaller transcription services. You can use this fact that as leverage when considering a transcription service or negotiating a contract. You could go virtually anywhere, so make the company truly win your business.
"[A small practice] will want to use to their advantage that their volume is low enough that almost any service provider could offer them what they need," Slimp said. "Small practices have the option of going anywhere because almost anyone can handle their volume. It's important to know the playing field is really open and to use that competitive advantage as leverage."
7. Focus on getting as short a term as possible.
Finally, do your best to negotiate a short contract, or find a company that offers monthly subscriptions. That way, if the service you partner with ends up being something other than what you expected, you can always go elsewhere at the end of the contracted period. Some companies will try to lock you into a longer-term contract, but it's best to talk them down to one year or less. Remember, they don't have your business until you sign the contract, and simply refusing to sign on to a multiyear agreement might persuade them to reduce the timeframe. Of course, if you're satisfied with their service, you can always extend the contract in the future. 
"There are companies – and we still see this – that will want to lock you into a three-, four-, five- or even six-year contract," Slimp said. "But you'll really want to focus on getting as short a term as possible."
Recommendations for medical transcription services
Here are three reputable transcription services that we recommend you begin your research with. Each employs the most stringent security measures possible, has affordable options for high-quality service, and interfaces well with a wide array of healthcare information technology.
Med-Scribe
A web-based transcription service that interfaces with dozens of the industry's leading EHR systems, Med-Scribe is a reliable solution for small practices that allows you to choose the dictation method you most prefer. The company claims a 99.5% accuracy rate and maintains a turnaround time of 24 hours or less. Because it's a web-based service, you can view and manage your transcribed documents and dictated jobs (along with their status) at any time, which is useful for holding Med-Scribe accountable for its work. When a dictation job is completed, Med-Scribe's software allows you to e-sign and finalize the document through the software. The company uses the highest level of encryption available.
You can also search and edit transcribed reports, as well as automatically fax documents to other healthcare providers. Med-Scribe also maintains mobile applications for both Apple and Android devices. The average cost per line with Med-Scribe is about 12 cents, but for an exact quote, you will need to contact a sales representative and provide specific information about your practice, including the number of providers and average lines of dictation you expect to generate. You can expect a line-count report detailing how many lines of transcription the company performed. Med-Scribe has no long-term contract requirements.
Acusis
Through its electronic platforms AcuSuite and eTranscribe, Acusis provides you and your staff on-demand access to your documents, as well as multiple dictation methods for uploading new transcription jobs. AcuSuite uses HL7 and XML interfaces, as well as DOC and TXT files, in order to operate with a variety of electronic systems. It employs the highest level of available encryption. Acusis boasts a turnaround time of less than 24 hours. It guarantees that if there's more than a 3% error rate for every 1,000 lines, it will reimburse you for the cost of the inaccurate transcriptions.
Your practice can choose a completely domestic service, a completely offshore service or a hybrid workforce depending on your needs. Acusis does require a long-term contract for its service, but the cost is reasonable. Acusis charges either a price per line or on a VBC model, and the average cost per line is 9-12 cents, depending on the specifics of your practice. For an exact quote, contact a sales representative at the company; you will likely have to provide details about your practice, including number of providers and anticipated volume of required transcription.
World Wide Dictation
World Wide Dictation accepts the dictation method of your choice, be it telephone, digital recorder or audio tape. Once transcribed, the documents are uploaded to the company's secure web platform, where you can access and download them at any time. World Wide Dictation will maintain a permanent archive of your files in the event you need to access them again.
When you sign up with World Wide Dictation, you have the option to customize turnaround times for different kinds of documents, and there is no long-term contract requirement. However, the average cost per line fluctuates based on the turnaround times you choose and the specific details of your practice. The average cost per line with World Wide Dictation is 7-15 cents. You can electronically sign and finalize your documents with World Wide Dictation, protected by the highest level of encryption available. The company will also help you integrate its software with your EHR system and practice management system, and you'll have access to a 24/7 technical support line.
Vendors list
Here is a list of medical transcription service providers, along with a brief description of their product and a link to each vendor's website to help you continue your research into medical transcription services.
Acusis – One of our recommendations, Acusis offers a high-quality, accurate transcription service that is easily accessible through a web-based platform. The company uses the highest order of encryption to protect patient information, but it requires a long-term contract. www.acusis.com/
Athreon – Athreon offers transcription services across a wide array of industries, including healthcare. Athreon has expertise in a large selection of specialties, including dermatology, cardiology and radiology. The company also offers mobile applications for both Apple and Android devices. www.athreon.com
Cobb Medical Transcription – Based in Georgia, Cobb Medical Transcription employs certified transcriptionists and serves everything from small practices to large hospital systems. Cobb offers shorter turnaround times if requested and performs all of its services domestically. It also offers detailed reporting so you can review its work. www.cobbmt.com
CrystalVoxx – CrystalVoxx focuses on the most necessary functions of a medical practice, including billing and coding, as well as integrated practice management systems. With its medical transcription service, CrystalVoxx offers partial dictation, aiming to "ease the burden" for practices transitioning to a new EHR system. www.crystalvoxx.com
DoctorDocs – DoctorDocs offers a 24-hour turnaround time and seven-day-a-week service. The company also offers a one-hour "STAT" emergency turnaround time if needed. No long-term contract is required, and lines of transcription are bought in "blocks." www.doctordocs.com
EHR Transcriptions – EHR Transcriptions is a web-based transcription service that promises a 24-hour turnaround time. The company assigns a dedicated medical transcriptionist to your practice and issues reports detailing its transcription operations on your behalf. EHR Transcriptions offers a monthly subscription model, so there is no long-term contract. www.ehrtranscriptions.com
Fast Chart – Fast Chart claims a 98.5% accuracy rate for its automated medical transcription process. The company partners with voice-recognition giant M*Modal to create a web-based voice-capture transcription service overseen by human editors. Fast Chart interfaces with most major EHR systems. www.fastchart.com
Focus Forward Transcription Services – Focus Forward offers a unique pricing model, which is based on the length of the audio files its medical transcriptionists are working on. The company will include patient responses as part of the transcript, and its rate schedule is listed on its website. However, its turnaround is a bit longer than many other services' times, with audio files of 90 minutes or longer taking up to 60 hours to come back. www.fftranscription.com/
Global Medical Transcription – GMT is a well-known player in the medical transcription field. The company allows dictation to be performed directly through the user's Apple or Android mobile device on its application. You can also use the app to view, edit and sign your documents at any time. GMT maintains interfaces to the leading EHR and practice management systems. global-mt.com
i-Script – i-Script's service includes three different turnaround times at different price levels, each of which is reasonably affordable. However, some desirable features, like EHR system integration, electronic signatures and auto-faxing, are not included in i-Script's transcription service. The company puts all transcribed documents through two layers of quality-assurance oversight before returning the documents to be signed. www.i-script.net
MD On-Line – With MD On-Line, medical practices get a turnaround time of one business day, so long as dictations are submitted before 9 p.m. EST the day prior. The company also offers reports that detail the process your dictations went through. A free one-week trial is available. When you begin paying for the service, you are assigned a dedicated transcriptionist. www.mdon-line.com
Medi-Script Plus – Medi-Script Plus is a Florida-based transcription service that has been in business since 1989. The company will work with your practice to interface with the EHR system you use. Medi-Script Plus promises a 24-hour turnaround time and includes reports and record searches in the transcription costs. www.mediscriptplus.com
Medtrans – Medtrans offers the standard 24-hour turnaround time, as well as STAT emergency dictation for audio files that you can flag as urgent through its web-based system. Once dictation is complete, Medtrans uploads the documents to its secure website, where you can download and sign them. The company will help merge dictated documents into the EHR system of your choice. http://medtrans.net
Med-Scribe – One of our recommendations, Med-Scribe offers an extremely accurate service characterized by affordability and speedy turnaround. Med-Scribe offers both Apple and Android mobile applications, from which you can securely sign and finalize your documents. It will also automatically fax transcribed communications to other healthcare providers. www.medscribe.com
Mercedes Transcription – Mercedes Transcription accepts any dictation method, be it telephone, digital recorder, voice recognition or iPhone dictation. Transcribed documents are available in RTF or HL7 interface formats, as well as DOC for Microsoft Word. The company is HIPAA-compliant and willing to integrate with most EHR systems. www.mercedestranscription.com
M*Modal – M*Modal is one of the leaders in the voice-recognition industry and has been operating in the medical transcription space for 40 years. With both domestic and offshore transcriptionists, M*Modal claims to process 3 billion lines of dictation each year. A large company like M*Modal has the capacity to handle a high-volume practice's needs. https://mmodal.com
MTBC – MTBC offers one of the most affordable transcription services at a rate of 4 cents per line. Despite the low cost, MTBC promises a 24-hour turnaround and secure 24/7 access to its web-based platform. The company also offers customized templates for dictations that you use repeatedly. www.mtbc.com
nThrive – nThrive's medical transcription service (formerly known as Precyse) accepts all forms of dictation, including telephone, mobile application, PC dictation and voice recognition. Its web-based platform interfaces with most leading EHR systems, and the company will archive transcribed documents for future access. The company is willing to provide customized plans at varying rates depending on your practice's needs. www.nthrive.com
Nuance – Like M*Modal, Nuance is a leader in the voice-recognition industry and a large player in the medical transcriptionist space. The company says 90% of its transcribed documents are processed through speech recognition. Nuance also assigns a dedicated "healthcare client operations manager" to help you navigate any issues that arise. www.nuance.com
Orpical Group (MediScribe) – Orpical Group's medical transcription service, MediScribe (not to be confused with our recommendation Med-Scribe) maintains all of its transcriptionists domestically in the U.S. The company interfaces with most leading EHR systems and allows for several dictation methods. www.mediscribeinc.com
QualScript – QualScript is based in Conway, Arkansas, and has operated since 2006. Owned by a pair of certified transcriptionists, QualScript prides itself on personal service. The company does not charge extra for short turnarounds, nor does it charge a setup fee for its system. It specializes in serving multi-specialty clients. http://qualscript.com/
RecordsOne Transcription – RecordsOne Transcription has been in business for two decades and offers its own transcription portal known as BayScribe. RecordsOne also offers quality-assurance oversight to check records for accuracy before returning them to the author. www.recordsone.com
Saince – Saince (pronounced "science") is a healthcare-industry transcription service that gives providers ample flexibility over how their medical dictations are transcribed. Physicians can record dictations via toll-free numbers, voice recorders, laptop or PC-integrated mics, and iPhone and Android apps. Further, providers can transcribe dictations into their own EHR system or integrate Saince's platform into their own EHR system. www.saince.com
Same Day Transcriptions – Same Day Transcriptions is a 100% domestic medical transcription service with a flat-rate pricing structure. The company promises 24-hour turnaround and also offers advanced scheduling. It guarantees your transcribed documents for free if the turnaround is late, and it also offers custom formatting. www.samedaytranscriptions.com
SmartMD – SmartMD accepts dictation from a telephone, digital recorder or Apple mobile device. There are no startup fees or long-term contracts, and the company allows you to track dictation jobs and get status updates through its mobile application. SmartMD interfaces with most leading EHR systems. www.smartmd.com
Talisman Solutions – Talisman Solutions promises a 98.9% accuracy rate and a 24-hour turnaround for transcribed documents. The company offers a 250-line free trial, and there are no long-term contracts, setup fees or minimum volume requirements. Talisman accepts most dictation methods and maintains a three-person quality-assurance process. www.talismansolutions.com
TranscriptionStar – TranscriptionStar is a transcription service that can be used for many industries, including medical fields. TranscriptionStar can integrate with YouTube, Facebook and several other services. www.transcriptionstar.com
TruTranscripts – TruTranscripts offers a same-day service option and takes a wide range of dictation methods, including audio and video files or webcasts. The company performs all transcriptions domestically and hosts a web-based, secure platform for upload and download of transcribed materials. www.trutranscripts.com
VIVA Transcription – VIVA Transcription offers next-business-day turnaround, with an option to interface with most EHR systems. It maintains a secure web-based storage system for viewing, editing and signing documents. VIVA Transcription uses the highest level of encryption available. www.vivatranscription.com
World Wide Dictation – One of our recommendations, World Wide Dictation offers a highly accurate and accessible service. Accessing your documents is easy through its web-based platform. The company also boasts customizable turnaround times and does not require a contract. The costs are highly flexible, depending on the preferences you set. www.worldwidedictation.com
ZNF Medical Transcription – ZNF Medical Transcription is a U.S.-based transcription service that allows dictation by any device or by toll-free telephone dial-in. It promises 24-hour turnaround, with shorter turnaround options available upon request. There are no setup fees or long-term contracts. www.znfmt.com
Zodiac Infotech – Zodiac Infotech is a medical transcription service that accepts dictation by toll-free telephone dial-in or digital recorder. It also has several delivery options for transcribed documents: It employs a web-based platform and online portal, or it can send your documents by email or fax. The company maintains three-tiered quality assurance for accuracy. www.zodiacinfo.net
If you'd like your company to be added to this list, please email your request to b2bconsiderrequest@business.com.
Editor's note: Considering a medical transcription service for your practice? Fill out the questionnaire below and you will be contacted by our vendor partners to help you find the right service for you.