Fiserv Review
For our review of payment processors for retailers and other high-volume merchants, we looked at large credit card processing companies that work with small businesses. Some large processors are eager to work with small businesses, which isn't surprising when you consider that there are more than 30 million small businesses in the U.S., and they make up 99% of all U.S. firms. But, to be able to negotiate low credit card processing rates and favorable terms, small businesses will be more successful if they're established merchants and process a high volume of sales each month.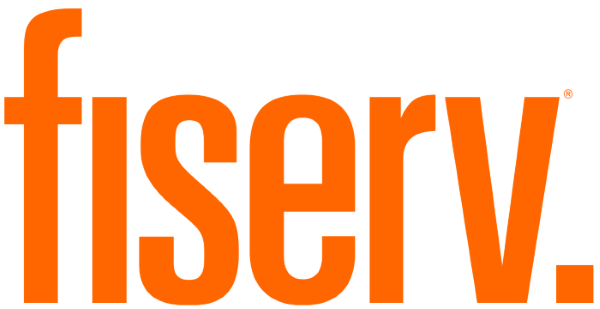 Fiserv
The Verdict
Fiserv, one of the largest credit card processors in the U.S., is our best pick for high-volume businesses because of its competitive rates, willingness to negotiate fees and its ability to facilitate acceptance of all types of payments.
After conducting extensive research and analysis, we recommend Fiserv, formerly known as First Data, as our pick for the best high-volume credit card processor for small businesses in 2019. To understand how we selected our best picks, you can find our methodology and a comprehensive list of credit card processing companies on our best picks page.
Why Fiserv?
Best Value for High-Volume Sales
Fiserv acquired First Data Merchant Services, one of the world's largest credit card processors. It serves merchants in 118 countries at more than six million business locations, processing more than 33 billion transactions per year – that's more than 3,000 credit card transactions per second – with transactions worth more than $2.6 trillion annually.
Even though Fiserv is a huge company that works with large corporations, financial institutions and resellers, it also works directly with small and midsize businesses in nearly every industry, providing a full range of payment processing services and equipment.
We selected Fiserv as the best high-volume credit card processor. It's a leader in the payment industry, and experienced merchants with a high monthly sales volume can negotiate month-to-month terms, no termination fee, and competitive rates.
Fiserv owns the popular Clover brand of point-of-sale systems, which are designed for small businesses, and its Clover merchants can accept Alipay, a popular Chinese payment method. This allows U.S. retailers located near popular tourist destinations to cater to this growing segment of travelers. Through its First Data Salutes initiative, it offers perks and resources to merchants who are veterans and military spouses, such as a free Clover Mini.
Although Fiserv has a lot to offer, other processors may be more cost-effective for small businesses. If price is your top consideration, check out our pick for the best credit card processor for small businesses.
Editor's note: Looking for information on credit card processors? Use the questionnaire below and our vendor partners will contact you to provide you with the information you need.
Affordability
Like most full-service credit card processors, Fiserv customizes the pricing it offers you based on the rates on your industry, the products or services you sell, your average monthly sales volume, your sales ticket sizes and your payment acceptance methods. For this reason, the rates and fees you're quoted may vary from those we were quoted in our testing, and high-volume merchants may be able to negotiate for a better deal. Fiserv offers a choice between flat-rate and interchange-plus pricing. Here's how each pricing model works.
Flat-Rate Pricing
For small and new businesses, Fiserv offers two flat-rate pricing plans that include all fees except the monthly fee for Clover POS software. Although the company doesn't post these rates on its main website (the First Data website, which is now entitled "First Data is now Fiserv"), it does post them on its Clover website.
These flat-rate plans are a good option for businesses that process a low volume of credit cards each month or those that accept a lot of rewards cards and want to know exactly how much they're paying for each transaction.
With Clover Register ($29 per month):
Swiped, dipped and tapped credit and debit cards cost 2.3% + $0.10 per transaction
Card-not-present sales (online or manually keyed-in cards) cost 3.5% + $0.10 per transaction
With Clover Register Lite ($14 per month):
Swiped, dipped and tapped credit and debit cards cost 2.7% + $0.10 per transaction
Card-not-present sales (online or manually keyed-in cards) cost 3.5% + $0.10 per transaction
Interchange-Plus Pricing
This is the pricing model that industry experts recommend, but to get an interchange-plus pricing quote from Fiserv – or at least from the sales rep we spoke with in our testing – you need to be an established merchant who is willing to submit a processing statement, as the company wants to provide competitive quotes.
Although the flat-rate plans only charge one regular fee, there are some additional fees for the interchange-plus pricing plan. This is typical, but when you speak with a sales rep, you may be able to save yourself some money if you try to negotiate for lower fees or even ask to have some of them waived.
Application fee. Most processors don't charge this, so if the sales rep includes it with your quote, you should ask to have it waived.
Early termination fee. Although nearly every standard processing contract has a cancellation fee if you close your account before the term expires, most sales reps are willing to waive it if you ask.


Monthly statement fee. This is a negotiable fee.


Monthly minimum. Fiserv requires you to generate $25 in processing fees, and if you don't meet this requirement, you pay the difference to make up the balance. This is a common amount.


PCI compliance fee. Fiserv charges $19.95 per month for its TransArmor Security Solution software, but you should try to negotiate it down since it's more expensive than the $99 annual fee that its competitors charge.
Before you sign the merchant application (which is actually the contract), you want to request and read the entire document (application, terms of service and program guide) to ensure that you're aware of all possible fees. You also want to obtain a written waiver for any fees the sales rep offered to waive or verify that they were removed from the contract. You also want to review the cancellation procedure. No matter which processor you choose, this is an important step; checking this information now can help you avoid unpleasant surprises when you get your bill or cancel your account.
Features
Fiserv offers every payment acceptance method, so you can accept credit and debit cards at your brick-and-mortar business, on your website using its payment gateway, and on the go using your phone and a mobile app. You can also accept electronic checks using this processor. Here are some of the features this processing service offers:
Clover Processing Equipment
For its small business merchants, Fiserv recommends its Clover line of credit card terminals and point-of-sale systems. All Clover credit card readers are EMV compliant and include NFC technology, so you can accept contactless cards and mobile wallets like Apple Pay and Google Pay. You can purchase the processing hardware upfront or in installments, and there's a monthly fee for the Clover POS software. You can view pricing for these options on the Clover website. You can also lease the processing hardware, but we don't recommend this option due to the volume of complaints online about First Data's lease agreement.
Clover Rewards, Gift Cards and Check Acceptance
Through Fiserv, you can offer your customers perks through a loyalty program or sell them branded gift cards, and these programs integrate with your Clover POS system. You can also add a check acceptance program if your customers prefer using paper checks or ACH payments.
Industry-Specific Processing Solutions
Fiserv offers industry-specific credit card processing programs and tools to merchants in corporate billing, education, financial analysis, gambling and gaming, government and healthcare industries.
Security
PCI and EMV compliance are two important factors that help prevent fraud and limit your liability. All of Fiserv's Clover processing equipment is EMV compliant so you can accept chip cards properly, avoiding liability if any fraud occurs at your point of sale.
No matter which processor you sign up with, you're required to establish and maintain PCI compliance if you have a merchant account. Fiserv charges a monthly fee for its TransArmor security software, which it uses to help you become PCI compliant. It encrypts and tokenizes each transaction, so none of your customers' data is stored in your system. Further, Fiserv has a questionnaire wizard to simplify the compliance process. It also includes monitoring software that can detect any tampering with your POS software and a liability waiver that can shield you from up to $100,000 in card association costs if you experience a data breach.
Other Benefits
As an industry leader, Fiserv offers some unique services and incentives, such as the following.
Veteran support. Through its First Data Salutes program, the company offers a free Clover Mini point of sale device to new merchants who are veterans or military spouses. The company has also been recognized as a top veteran employer by several organizations, including Military Times magazine.


Alipay acceptance. If you're a North American merchant located near travel destinations frequented by Chinese tourists, you may be interested in accepting credit card payments made using this popular Chinese payment app. To get in on this program, you'll need to use Clover processing equipment.
Customer Support
You can call the company 24/7 or fill out an online form to have an agent call you at a convenient time. You can also email or visit the company's website to chat with a representative during extended business hours: 8:30 a.m. to 9:30 p.m., EST, Monday through Thursday, and 8:30 a.m. to 6:30 p.m., EST, on Friday.
You'll find a wealth of resources online to help you learn about Fiserv, Clover, and topics related to the payment industry such as fraud prevention, e-commerce, and small business. There's also a YouTube channel, webinars, newsletters, infographics, white papers and success stories. And Fiserv hosts a searchable knowledgebase with product support.
As part of our testing, we reached out to Fiserv's customer service representatives (posing as a small business owner) and asked many questions about pricing, terms, and products. The rep was prompt and polite, and he provided us with a flat-rate pricing quote and Clover POS pricing. However, he told us we needed to provide a processing statement before he could quote us interchange-plus rates. Immediately following the chat, the rep followed up by email with the pricing quote in writing and a pre-application form.
Limitations
As one of the largest credit card processors in the industry, and one that works with millions of businesses worldwide, it's no surprise that the company, under the First Data name, has its share of negative online reviews. Many complaints are about equipment contracts from the company's leasing arm, First Data Global Leasing. Others complain about undisclosed or hidden fees, or misleading sales reps, which is why it's so important to get a copy of the contract and read it to verify exactly what you're agreeing to before signing the application. Here are some factors to consider before selecting this company as your payment processor.
Equipment leases. We don't recommend leasing. It's always much more expensive than purchasing POS hardware upfront, and it usually involves a lengthy, noncancelable leasing agreement. If you're considering leasing, check out the complaints on the Better Business Bureau's profile for this company. You can avoid the headache and expense of leasing by buying your equipment outright – even if that means using a basic credit card terminal or mobile card reader until you can afford to upgrade.


Lack of pricing transparency. Although you can see the company's flat-rate plans on its Clover website, Fiserv doesn't post the rates, service fees or terms for its interchange-plus plan, so you must contact the company for a quote – and even then, the rep you speak with may not provide it unless you send them your current processing statement. Although customized pricing based on a business' specific needs and qualifications is common in this industry, its inconvenient for merchants that want to find this information online.


Contracts aren't easy to preview. You may have to jump through some hoops to get a copy of the contract to review. The Fiserv reps we spoke with told us they couldn't send us the full contract until we submitted the pre-application form. However, one rep noted that we didn't have to sign it and could withhold our personal information (our Social Security and bank account numbers) from the pre-application form.


More expensive for some businesses. Small businesses with low processing volume and those that don't carefully review the contract before signing up may find it expensive to process directly with Fiserv. Experienced merchants with a higher processing volume can negotiate for good rates and terms. Check out reviews of Square and Paypal as options for smaller businesses.
Editor's note: Looking for information on credit card processors? Use the questionnaire below and our vendor partners will contact you to provide you with the information you need.
Image Credit: radifanil / Getty Images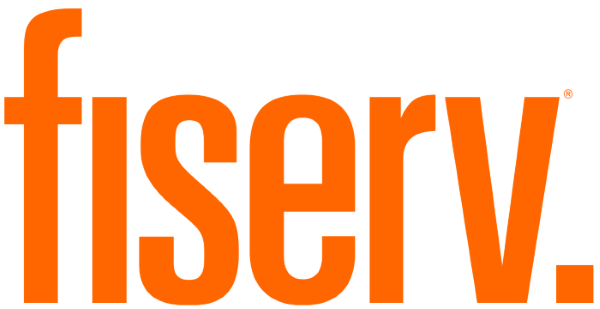 Fiserv
The Verdict
Fiserv, one of the largest credit card processors in the U.S., is our best pick for high-volume businesses because of its competitive rates, willingness to negotiate fees and its ability to facilitate acceptance of all types of payments.

Lori Fairbanks
Business News Daily Staff
Lori Fairbanks is a writer and editor for business.com and Business News Daily who has written about financial services for small businesses for more than seven years. Lori has spent hundreds of hours researching, analyzing and choosing the best options for critical financial-related small business services, including credit card processing services, point-of-sale (POS) systems and employee retirement plans. Lori's publishing experience is extensive, having worked as a magazine editor and then as a freelance writer and editor for a variety of companies.