MDConnection Review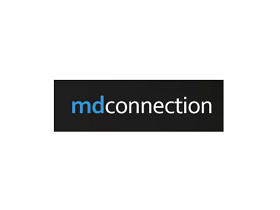 We chose MDConnection from dozens of practice management software applications. To learn how we arrived at our recommendations and for a comprehensive list of practice management solutions, see Business News Daily's best picks.
Practice management software is essential to your financials and day-to-day operations – it is not something you want to skimp on. Practices with a budget need to marry cost savings with effective software, which can seem easier said than done.
Luckily, there is MDConnection, our best pick for inexpensive practice management software. MDConnection boasts a lower-than-average cost, flexible pricing options and a user-friendly program that checks all the major boxes. This application is more than enough to get your practice up and running efficiently. MDConnection also offers electronic health records (EHR) software and revenue cycle management (RCM) services.
Editor's note: Looking for more information on medical practice management software? Fill out the questionnaire below and our vendor partners will contact you to help you make your decision.

Features
Billing
MDConnection has all the essential billing features we looked for in practice management software. It allows office staff to quickly and easily manage the most important tasks in a practice's financial cycle, from verifying patient insurance to staying up to date on submitted claims. Here's more on its billing tools:
Patient insurance eligibility verification: One of the most important features we looked for in a practice management system is patient insurance eligibility verification. MDConnection allows your staff to easily identify deductibles, co-payments and coinsurance prior to a patient's visit.
Claims submission: The application has a claims submission tool so your staff can send claims to clearinghouses and other payers once the system has captured charges and appropriately coded claims.
Claims tracking: The software lists pending claims, which can be sorted by status, date submitted and more. It also provides an overview of rejected claims and unaddressed claims.
Financial analysis: MDConnection's financial analysis tool gives you insight into your practice's performance. You can run simple daily reconciliation reports or delve deeper to track cash flow over time.
Scheduling
MDConnection offers an easy-to-navigate scheduler that color codes and organizes appointments according to physician or provider. For ease of access, appointments are displayed on a daily calendar in the software's dashboard, making it easy to identify the day's agenda at a glance.
Scheduling snapshot: With a single click on any appointment, a "snapshot" appears with a brief overview of patient information, including insurance and demographics, the appointment type, financial information and any associated links to relevant clinical information applicable to the patient.
Quick-action menu: The scheduling tool has a quick-action menu that allows you to easily make changes to any appointment listed in the central dashboard. Options include canceling the appointment, rescheduling it or printing the invoice after the appointment has concluded.
Day, week and month view: The calendar can be adjusted so staff can view appointments according to provider, location, or on a daily, weekly, or monthly basis.
Pricing
Like most practice management software we evaluated, MDConnection's pricing model is based on a per provider, per month pricing model. For the stand-alone practice management software, MDConnection had some of the most competitive rates among the applications we reviewed. Here is a breakdown of their two plans:
Fee-based transactions: With this plan, MDConnection charges $199 per provider, per month. There is an additional charge of 25 cents per claims submission. This plan includes eligibility verification, ERA (electronic remittance advice) reports, unlimited tech support and 24/7 calendar access from any device.
Unlimited claims: This option costs $299 per provider, per month and includes unlimited claims submissions, eligibility verification, ERA reports, unlimited tech support and 24/7 calendar access from any device.
MDConnection partners with Elation Health and Nexus Clinical for EHR system services and can build integrated practice management and EHR software upon request. For these solutions, you will need to contact the company for a custom quote, but both programs include unlimited claims submission, eligibility verification and ERA reports.
Customer Service
MDConnection's customer service was mediocre. It took us several tries to reach a company representative. Once we finally reached a rep, our questions were answered to our satisfaction; however, we did not receive follow-up materials as we did with many of the other companies we evaluated.
Still, we were treated fairly; the representative listened attentively and answered our questions. However, the delay we experienced in reaching the company begs the question of how responsive tech support might be in an emergency.
Limitations
In our experience, the biggest drawback of MDConnection is the slow response time by the company's customer service department. It took more effort than it should have to get in touch with the company. However, considering the functionality of mdconnection's software for the price, we still recommend MDConnection as the best inexpensive practice management software solution.
Ready to choose your practice management software? Here's a breakdown of our complete coverage:
Editor's note: Looking for more information on medical practice management software? Fill out the questionnaire below and our vendor partners will contact you to help you make your decision.
Image Credit: Getty Images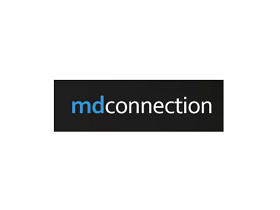 Adam Uzialko
Business News Daily Staff
Adam Uzialko is a writer and editor at business.com and Business News Daily. He has 7 years of professional experience with a focus on small businesses and startups. He has covered topics including digital marketing, SEO, business communications, and public policy. He has also written about emerging technologies and their intersection with business, including artificial intelligence, the Internet of Things, and blockchain.