FileFinder Anywhere Review
Our research and analysis of recruiting software leads us to again recommend FileFinder Anywhere as our best pick for executive recruiting software. We chose FileFinder from dozens of recruiting software options. To understand how we chose, you can find our methodology and a list of recruiting software vendors on our best picks page.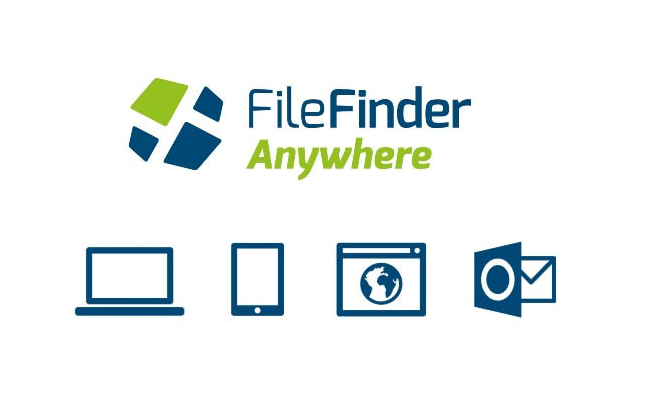 FileFinder Anywhere
The Verdict
Why FileFinder?
We like FileFinder Anywhere because it can help you find executive talent quickly, efficiently and affordably. It also stands out from other recruiting software because it puts you in control of the search and helps you find the most qualified candidates for highly skilled executive positions.
Pricing
Recruiting software can be very expensive. This is particularly the case for niche positions, such as executive roles, because they require a more specialized hiring process than other types of hires do.
Compared to many other recruiting software options, which can cost several hundreds of dollars per month per user to access the necessary features for executive placement, FileFinder is a bargain. When we contacted the company, posing as a small business owner looking for an executive recruiting software, we received a quote for a base price of about $110 per month per user.
We also like that pricing is flexible. Although the monthly plan made the most sense for our small business, we were informed that we could purchase the software outright without a subscription plan. However, this option is more of a solution for larger companies with long-term executive hiring plans and bigger hiring budgets. (Pricing depends on a wide range of factors, but all we needed to know was that it's way outside the average small business budget.)
We don't love that pricing information isn't available on FileFinder's website, so you'll have to give the company a call to see how much the service will cost for your business. There are several factors that affect pricing, such as which version of the software your business requires (more on this below) and how you will be accessing it.
Features
((ImgTag|https://www.businessnewsdaily.com/images/i/000/009/871/i02/filefinder-linkedin-resume.PNG|true||Dillistone/FileFinder Anywhere|))
We like FileFinder Anywhere because it's a different kind of recruiting software. Instead of simply posting ads on popular job sites — where highly skilled executives are less likely to search for their next gig — and then wading through the countless applications, résumés and cover letters that come your way, FileFinder lets you target, reach out to and build relationships with candidates who are already qualified and may be looking for, or are interested in, such a position.
Because FileFinder takes a more proactive approach to recruitment, it focuses primarily on Web-based searches and what the company calls "company-centric" recruiting that focuses on your business's unique needs.
As such, FileFinder has several features that you won't find in your everyday recruiting software:
All-in-one software. FileFinder Anywhere combines recruiting with customer relationship management (CRM) and project management in a single software. This way, you're not just posting jobs and keeping a database of candidates as you would with other recruiting software. You also get a complete set of recruiting tools and everything you need to find, manage and reach out to qualified executives and managers, all in one place.
((ImgTag|https://www.businessnewsdaily.com/images/i/000/009/869/i02/filefinder-linkedin.PNG|true||Dillistone/FileFinder Anywhere|))
Powerful search. One of FileFinder's most impressive features is its search tools. Called "Research Zone," this powerful feature lets you search the Web, social media networks, address books, publicly available company information and a wide range of other databases to find the right candidates for the job — all without ever leaving the software. This definitely beats having to find, log in to and search through individual resources yourself — so you'll save time, because it's all readily available from your dashboard.
Automatic sync. We also like that FileFinder automatically imports and syncs candidate data into the software, so you can build and maintain a database of executives for current and future positions. For instance, once you're done researching potential candidates for a job opening, the software takes their information — such as names, experience, skills, qualifications, contact information and other data — from the resources you've viewed and automatically parses and enters the information into your company's database. You can then easily find these candidates using filters and other criteria, without wasting time researching them online again.
Anytime, anywhere access. True to its name, FileFinder Anywhere is available as a locally installed desktop software, mobile app and Web browser-based service. This means you can access it anytime, anywhere, so you're always on top of the hiring process wherever you go. Furthermore, whereas executive recruiting software from some other providers isn't mobile-friendly or limits functions when accessed on a tablet or smartphone, FileFinder is fully optimized for the device and operating system you're using and gives you complete access to all capabilities regardless of how you're accessing it.
((ImgTag|https://www.businessnewsdaily.com/images/i/000/009/870/i02/filefinder-outlook.PNG|true||Dillistone/FileFinder Anywhere|))
Outlook integration. In addition to desktop, mobile and Web access, FileFinder is available as an Outlook Web App via Office 365. This means you can access FileFinder straight from Outlook without even opening the software, which makes recruiting a lot more efficient, especially if you're on Outlook for the majority of the day. It also makes the software a lot easier to use and integrate with your contacts and emails. The feature works seamlessly by automatically syncing data between the two apps, so there's no work required on your part.
Customization and scalability. FileFinder also stands out for its flexibility. Most executive recruiting software systems are designed for enterprises, but FileFinder is a great solution for businesses of all sizes. When we contacted FileFinder, we were concerned that it might be too advanced for small businesses. We were assured that FileFinder is ready for small companies to use but that additional customization options are also available to fit our needs. Advanced configurations are also available for big businesses.
Cloud or locally hosted software. Small businesses typically don't have the resources to host software locally, which is an option that FileFinder offers. We were told that it was nothing to worry about, since most businesses use the cloud-based, software-as-a-service (SaaS) version, which also makes it easier to access using any device. A hybrid version is also available for businesses that would benefit more from both a locally installed and a cloud-based software.
Customer support
One of the most important considerations in choosing a recruiting software is the vendor's customer service. Because recruitment is one of the most important processes and decisions a small business will make, it's critical to choose a vendor that will be there for you when you have a question, concern or any other issue with its product.
FileFinder comes with a wide range of customer support resources, making it stand out from other recruitment software. These resources are available 24 hours a day, Monday through Friday, so there's always someone there during the workweek.
There are several ways to contact the company: by phone, email and submitting an online help form. There is also a dedicated phone number, email address and contact form specifically for tech support, so you don't waste time contacting the wrong department, such as general customer support or the sales team. You can also reach the company on Twitter and LinkedIn.
We found FileFinder's representative to be very friendly and helpful. Although our experience with most recruitment software reps was generally pleasant, what we liked most about FileFinder is that the rep was very eager to help us and answered all of our questions in detail. She also explained how the software works, without making it feel like a sales call. We also appreciated the follow-ups we received, which included some additional information and resources.
We also came across business owners who had positive things to say about FileFinder's support team. These positives included fast response rates, quick resolutions, patient tech support and post-implementation follow-ups to make sure the company was doing fine with the software or if it needed any further assistance.
As a whole, FileFinder's customer support was impressive compared to other recruiting software options, some of which have very limited customer service hours and resources. Users also have access to a private client area, how-to articles, tutorial videos, documentation and other help guides.
Limitations
Although we really like FileFinder Anywhere, the software does have some drawbacks. One limitation is its user interface. The other is that it's not for businesses looking for a typical recruiting software.
Clunky interface. FileFinder is generally easy to use, once you get the hang of the layout. We like that it's super easy to find the search button, create filters, view candidate profiles, access résumés and perform other basic functions. For instance, it takes only a couple of clicks to find candidates on LinkedIn, and just a few moments to import their information and create candidate profiles in our system. From there, it is also simple to match potential hires with job openings and send them to your recruitment pipeline.
((ImgTag|https://www.businessnewsdaily.com/images/i/000/009/872/i02/filefinder-tabs.PNG|true||Dillistone/FileFinder Anywhere|))
What we didn't like was that the interface seems a bit clunky, since functions open in tabs within tabs. As you can see above, there are several open tabs everywhere, making the screen very cluttered. This doesn't do much for aesthetics, and we couldn't help but compare it to other software options that were much cleaner to use.
No job site integration. Another drawback to FileFinder is that it lacks a major capability that most recruitment software includes: the ability to automatically post job ads to multiple career sites, such as CareerBuilder, Indeed, SimplyHired and Monster.
As mentioned above, FileFinder is a different kind of software that caters to highly targeted, proactive executive searches. Because most executives likely aren't searching on regular job sites, FileFinder doesn't need a job-board-posting function.
However, this doesn't mean your business doesn't need one either. Depending on the nature of your business and the type of executive you're looking for, FileFinder's inability to post to job boards could be a complete deal breaker. If so, check out the rest of our reviews or our best picks list of recruiting software below.
Ready to choose a recruiting software? Here's a breakdown of our complete coverage:
Image Credit: Getty Images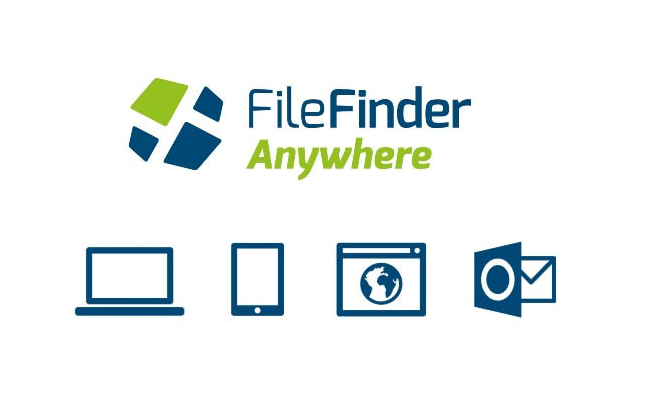 FileFinder Anywhere
The Verdict

Sara Angeles
Business News Daily Staff
Sara is a Los Angeles-based tech writer for Business.com, Business News Daily and Tom's IT Pro. A graduate of the University of California, Irvine, she has worked as a freelance writer and copywriter for tech publications, lifestyle brands and nonprofit organizations in the Southern California area and throughout the U.S. Sara joined the Purch team in 2013.