Osclass Review
Our research and analysis of recruiting software leads us to again recommend Osclass as the best free recruiting software for small businesses. We chose Osclass from dozens of recruiting software options. To understand how we chose Osclass, you can find our methodology and a list of recruiting software vendors on our best picks page.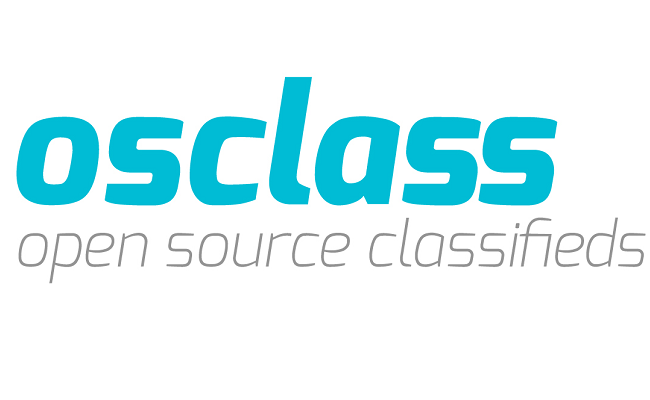 Why Osclass?
If you're only hiring a couple of employees, you don't need the unnecessary expense of a paid recruiting software. Osclass has everything you need to post job ads and find the right talent for your business — and you don't have to spend a dime.
Unlike other free recruiting programs that are limited to just a handful of functions, Osclass is a full-featured, open-source software that comes with enterprise-level capabilities. It's also Web-based, so there's no need to download anything and you can get started right away.
Keep in mind that free recruiting software isn't for everyone. Osclass is heavily limited in the number of boards it automatically posts job ads to and it doesn't have live support. To learn more about paid recruitment software and to determine if investing in one is a better choice for your business, see our comparison at the bottom of this review or check out our roundup of the best recruiting software.
Ease of use
Osclass makes it easy to get the word out that you're hiring, as well as share what job openings are available. The software gives you several options for posting jobs online:
Custom Osclass website. You get a free job board using a subdomain — for instance, supercoolcompany.osclass.com — where you can post unlimited job openings and accept applications. Job ads are automatically published here as you create them and candidates can submit their applications straight from the job listing.
((ImgTag|https://www.businessnewsdaily.com/images/i/000/009/858/i02/os-class-job-listing.PNG|true||Osclass|))
Your own website. Because Osclass is an open-source recruiting software, you can launch an Osclass-powered job board and application acceptance system right on your company's website. It works just like the job board on the Osclass website, but it also resides on your own server and is completely customizable with your logo, company colors and other minutiae to fit your brand.
Job sites. Quickly publish job openings to career sites like Simply Hired, as well as global job sites like CareerJet, Recruit.net, Expertini, JobBaloon and more. Osclass lets you post jobs to all these sites simultaneously, which saves you a ton of time and frustration from having to do so at each site manually.
Osclass job directory. You also have the option of posting your job openings on the Osclass' jobs database at no cost.
Social media. If you're active on Facebook or Twitter, you can connect your accounts to your Osclass account and automatically cross-post job ads to your timelines and share them with your followers.
We were also impressed by how incredibly easy it was to create and post an ad. All you need is an email address, a bit of company information and job details and you're good to go.
The entire process took us less than 5 minutes and we were ready to start accepting applications after just a few steps:
Registration. We signed up for an account using just our email address. This was a very simple registration process, compared with other software that required all sorts of information about our business.
Set up job board. After clicking on the sign-up button, we were immediately taken to the job board setup page, which only required our company name and what we want to use as our custom domain.
((ImgTag|https://www.businessnewsdaily.com/images/i/000/009/856/i02/os-class-job-board.PNG|true||Osclass|))
Create job ad. Next, we were taken to the job vacancy screen, where we could add as little or as much information we wanted for our job opening. All we had to do was choose a category — such as design, business administration, accounting, construction, food service, sales, education, engineering, shopkeeping and many more — and enter a job title, job description and location. To include more specific details, Osclass also gives you advanced options, such as salary, desired skills, minimum qualifications, type of employment and how many openings are available for a particular position.
((ImgTag|https://www.businessnewsdaily.com/images/i/000/009/857/i02/os-class-job-ad.PNG|true||Osclass|))
Company description. Here you can enter a few sentences about your business, company values and culture.
Choose a design. Osclass offers a handful of website designs to choose from to give you a professional-looking job board. We picked a basic one with minimal colors, hit submit, and our job board with our first job listing was instantly live. Within seconds, we had a link to our job board and a link to the specific job ad.
In addition to listing your job openings, the job board can also act as the face of your company. We like that Osclass lets you add unlimited pages, such as an about page, FAQ section and contact information.

Application process
Job hunting is hard enough as it is. Another reason Osclass stands out is that it makes it easier for applicants to express their interest.
The no-fuss application form appears on the same page as individual job listings, so there's no need to jump through hoops or create an account just to submit an application. The application form also only requires the candidate's name, email, phone number, cover letter and an attached résumé.
((ImgTag|https://www.businessnewsdaily.com/images/i/000/009/860/i02/os-class-job-listing-app.PNG|true|||))
To make applying for a job even easier, Osclass also lets applicants submit an application using their LinkedIn profile or Indeed.com account. They just have to click on the corresponding button and log in to import their information.
This convenience is also extended to businesses, as it lets you take a deeper look at a candidate. These career websites offer much more information than is included in a simple application form or résumé and may even give you access to portfolios, work samples, personal websites, references, networks and social media accounts.
Talent management capabilities
One of the biggest benefits of using a recruiting software is that it helps you save time and stay organized to make it easier to find the right people for your company. Unlike other free recruiting software, Osclass comes with a comprehensive set of talent management tools, so you can efficiently manage applicants and stay on top of the hiring process.
First, you'll know immediately when someone applies for a job. Osclass automatically sends you an email alert, then sends the applicant a confirmation email. We really like this feature because it means you won't have to deal with a barrage of calls and emails asking if you received their application.
In addition to applications, you'll also be bombarded with a ton of résumés and CVs from your job board and other sources like popular job sites, email and even by fax. To help you get a handle on things, Osclass features an intuitive résumé management system that lets you organize and access documents in one place, regardless of their formats. From Word documents to PDF files, you can view résumés from your dashboard, as well as upload ones that are submitted via other channels.
Once you have these documents in order, Osclass makes it easy to quickly filter out unqualified candidates using its robust applicant search function. This time-saving feature lets you search for applicants based on skills, experience, keywords, résumé data and other criteria, so you can easily narrow the applicant pool to those who closely meet the position's requirements. You can also rate candidates to help you decide which are more fit for the job and make them easily accessible based on how they rank.
The next step is contacting potential hires. We like that Osclass makes getting in touch easy by allowing you to contact candidates straight from your dashboard, but you also have the choice of using your own email client.
From start to finish, Osclass also helps you keep track of applicants from your admin panel, where you can see whether they are in the pre-recruitment stage, set for an interview, rejected or eventually hired.
Other features
In addition to job postings and managing applicants, Osclass outdoes all other free recruitment software by offering a wide range of important capabilities.
Osclass resembles many of the paid recruiting software by providing you with an at-a-glance view of where your company and applicants are in the hiring process. You'll see this on your dashboard right when you log in, so you can quickly get an idea of how everything is going and whether you're on the right track. This is especially useful if you have a multi-stage hiring process, or if several rounds of interviews are required for a position.
((ImgTag|https://www.businessnewsdaily.com/images/i/000/009/859/i02/os-class-dash.PNG|true||Osclass|))
Although Osclass doesn't have its own mobile app, we like that the Osclass.com website and dashboard have a mobile-friendly design that makes it fully functional on phones and tablets. We tried it ourselves on an iPhone and iPad, and it was just as easy to use as the desktop version. It's a very convenient feature, particularly for users who are always on the go and need to be able to view applications and résumés, as well as review the recruitment process, from wherever they are.
Another useful feature is the ability to accept résumés even when you're not hiring. This lets interested candidates express their interest in working for your company, while providing you with a constant pool of talent if you need to quickly fill a position.
Osclass also comes with a convenient offline mode. This doesn't give you full access to the software, but it does give you access to applications and résumés even when you don't have an Internet connection.
Finally, because Osclass is an open-source software program, you can fully customize it to fit your business's unique needs. You'll have to hire a developer to get this done, however.
Is free better?
We like Osclass because it is easy to use and has the most features by far compared with other free recruitment software. But sometimes, you get what you pay for. For some small businesses, free isn't always the best option. And this is why: Osclass doesn't blast job ads to all the popular job boards and it doesn't come with customer service.
Osclass' biggest limitation is that it doesn't let you post job ads to many of the major U.S.-based job sites, with the exception of Simply Hired. This is a huge drawback if you need to cast a wide net to find the best talent, especially if it's for a high-level opening or a niche position. Still, other free recruitment software programs don't allow you to blast ads to job sites at all.
As a result, Osclass requires you to manually post jobs to these sites, which wastes a lot of time and resources if you want a larger talent pool. In this case, it would be in your best interest to invest in a paid recruitment software, which lets you automatically post job ads to dozens of popular websites like CareerBuilder, Indeed, Monster and more.
Finally, if you foresee that you'll need some help with using the software, you won't be able to find someone to talk to right away. One thing Osclass has in common with other free recruiting software is that it doesn't offer live help. So if you need assistance posting a job or have other questions, you're stuck with using the contact form on their website or reaching out on Twitter or Facebook.
The advantage of paying for recruitment software is that it typically comes with a wide range of customer service options, from phone support to live chat, help desk and social media. Some also offer 24/7 help, so there's always someone there when you need them.
Ready to choose a recruiting software? Here's a breakdown of our complete coverage:
Image Credit: Getty Images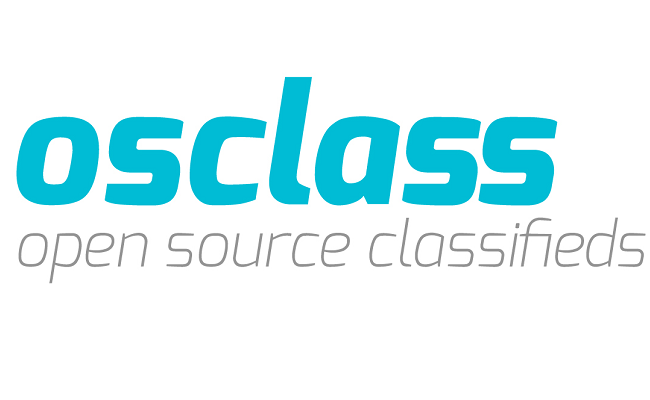 Sara Angeles
Business News Daily Staff
Sara is a Los Angeles-based tech writer for Business.com, Business News Daily and Tom's IT Pro. A graduate of the University of California, Irvine, she has worked as a freelance writer and copywriter for tech publications, lifestyle brands and nonprofit organizations in the Southern California area and throughout the U.S. Sara joined the Purch team in 2013.